Adapting to the current situation
03.24.2020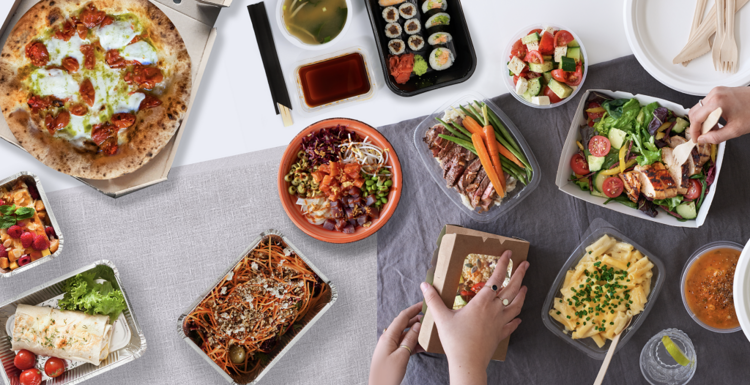 How to be in the best position in the current situation
We're experiencing incredibly challenging times in the restaurant industry, with restaurants closed and only takeaway allowed. We've put together some tips for how you can maximise your visibility, optimise your communication channels and get your takeaway message out to as many potential customers as possible. 
 
Importantly, let us know if you have or are planning to introduce a takeaway menu. We'll add this information to our web and app so customers in your area can find you and know what you're offering. 
  
1.What's on the menu?
Carefully think through the dishes you already prepare regularly, noting that comfort food and family-style meals are always a hit in difficult times. It can also be easier and more cost effective to prepare in larger quantities.
2.Make it visible
Make sure you display your takeaway/delivery options clearly outside your venue. If you don't have the time to create and print a new menu, simply take your pen to paper and let people know they can call to avoid contact and place an order for collection.
 
3. Post your new takeaway offer on your website  
Be clear about what you are offering for takeaway and exactly how it works for placing orders, pick up or delivery.
4. Optimise your Instagram
Update your Instagram profile with what your new takeaway offer is and when it's available. 
For example: "Now offering pick-up 12-4pm daily. Call 9876 5432 to order."
If there is a link to a takeaway menu or delivery, make this your linked website for now. 
5. Use the grid as well as stories
Make sure that as well as posting to Instagram stories (using the swipe up link if you're able to), you are also posting to your grid, so that the information about takeaway/delivery options doesn't get lost. 
6. Create stories highlights
If you are posting Instagram stories, create a highlight of all takeaway/delivery items so that people can "see" your menu online. Call this something user-friendly like 'Takeaway/Delivery".
7. Email marketing
Communicate with your customers via your email newsletter once you have a clear plan. Link through to takeaway offers, gift cards, merchandise and let them know about anything else you're doing.  
8. Safety measures
Take the time to communicate the changes you are making to keep your venue safe including enhanced hygiene protocols and how your takeaway/delivery will be contact-free.  
 
Useful resources and reading:  
•    Restaurant and Catering Industry Association of Australia (RCA) has a Coronavirus hub and can answer industry-focussed queries. It also publishes up to date fact sheets on Business Restrictions and the latest Federal Government Stimulus Package.
•    Coronavirus shutdown details: ABC, The Sydney Morning Herald
•    Saving Plates is sharing news from restaurants cafes and other businesses on its growing Instagram account
•    Lifeline to small bars as NSW lifts licensing restrictions. Sydney Morning Herald  
•    Eater's tips for responsible takeaway and home delivery