A day in the life of a restaurant: TheFork volunteering project
11 July 2022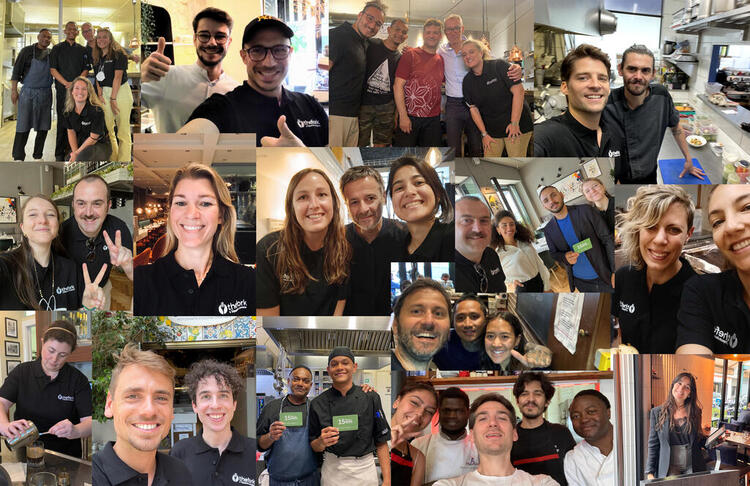 TheFork employees go behind the screen to discover the daily life of a restaurant employee
At TheFork, we become part of the restaurants' team, immersing ourselves in their day-to-day missions.
After being heavily impacted by two years of pandemic and lockdowns, the hospitality industry has started to bounce back, but now faces a new set of challenges, with the current economic situation and the shortage of seasonal workers. At TheFork, we are passionate about supporting the restaurant industry and this time, we want to be literally next to them with TheFork volunteering project: A day in the life of a restaurant.
Boost your business now
with our PRO version
TheFork volunteering project
To us, there is no better way to understand and support restaurants than by working on the ground with them. It was this thinking that inspired us to bring our teams to work with some of our restaurant partners across Spain, Italy, and France. Launching 27 June, TheFork volunteering project has seen TheFork employees switch their roles in management, marketing, sales and account management for one day to immerse themselves in the running of a restaurant. Taking on roles such as dishwashing, reception or service, they have had the opportunity to become part of the day-to-day missions of our restaurant partners. 
In addition to helping TheFork employees better understand the challenges faced by restaurant owners every day, this project also aims to highlight the positive impact that all members of the restaurant team - whether in the dining room or in the kitchen - have on creating amazing dining experiences.
Our experiences, conversations and learnings have been taken back to TheFork offices so that we can share with our teams and ensure we continue to provide restaurants with the best solutions!
Wondering TheFork crew was up to the level of the restaurant's teams? Watch this video and judge for yourself! 👇