TheFork is celebrating 15 years of amazing dining experiences
31 May 2022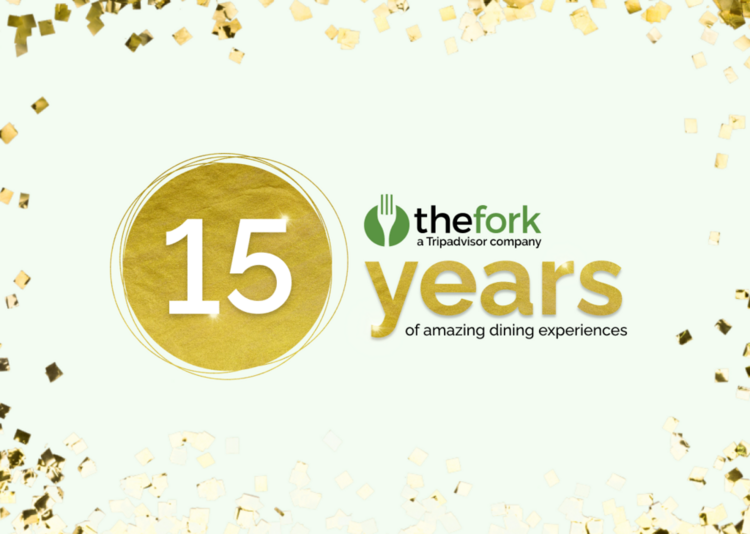 Our story began 15 years ago from a simple but extraordinary desire: to support restaurateurs in their digitalisation, by offering them a new way to foster relationships between restaurants and diners, and by providing the first online booking diary for professionals.

I wanted to take advantage of this anniversary to thank you for these 15 years of innovation, culinary discoveries, sharing… TheFork exists thanks to you, your passion, your know-how, your cuisine."
-  TheFork CEO, Almir Ambeskovic
When did it all start? 
In 2007 in France, TheFork launched its ambitious project of fostering a new relationship between restaurateurs and diners. Since then, TheFork has revolutionised the industry by offering the first professional online booking system for restaurants. 
At a time when paper guides were needed to discover new restaurants and reservations could only be made by phone, TheFork disrupted the market in two ways: first by making it easier for users to find and book restaurants, with the added advantage of personalised recommendations thanks to the ratings and opinions left by customers and secondly, by simplifying booking management and operations for restaurateurs, who could instead concentrate on the heart of their business - the kitchen and the customers themselves.
What are we celebrating? 
In 2022, TheFork celebrates an important milestone of 15 years. From 2007 to today, we have worked side by side with our partner restaurants, from hatted eateries to small family businesses, implementing flexible solutions that adapt to your needs, optimizing reservation management, making service more efficient, increasing online visibility and revenue.
And there's more...
🚀 420 million people have dined out at restaurants through TheFork across 12 countries
✍🏻 20 million reviews have been left on our platform, helping restaurants engage with their customers and get feedback on their service
📲  30 million users have downloaded TheFork app
🤝 60,000 restaurants have trusted us to boost their business
A snapshot of TheFork Australia as we celebrate 15 years:
We celebrate these 15 years of adventures and hope to continue the journey by your side for the next 15 years and beyond.