Meet our Team at TheFork: Gary Burrows
16 August 2019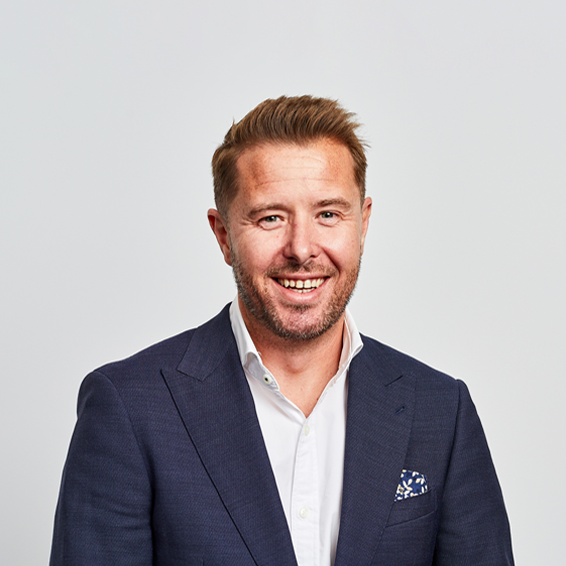 Gary Burrows has recently joined TheFork to lead our team in Australia. We caught up with Gary to find out a little more about his new role and his career journey from Bartender to Country Manager!
First off, tell us about your career. What was your very first job (before any internships)?
After watching the movie "Cocktail" with Tom Cruise, I desperately wanted to become as Bartender, which I did, and then realised very quickly it was not as glamorous as the movie! However, I thoroughly enjoyed my time within the hospitality industry.
Can you briefly take us through your career progression to this point?
I have been privileged to have worked in Europe, The UK, Africa and the Middle East, and over the past 15 years, I have led and managed Global teams across various industries, but mostly within the tech and digital space. I have a passion for innovation within consumer retail and marketing.
Why did you make the move to TheFork?
I am here to be a part of the exciting journey ahead in our industry. I believe we are in a time when, as humans are craving more human experiences in a convenient way. TheFork delivers that! A fast and convenient way to discover and book where to eat…and then share the human experience. I am also here to ensure that we become the number 1 Country in TheFork network within 12 months.
Can you share the high-level responsibilities of your position as Country Manager?
My role is to ensure we are constantly delivering on the execution of our global goals as a business, but within an Australian context. As the Country Manager, I strive to work with my team, to make TheFork a great place to work, based on innovation, speed, integrity and transparency.
What will a typical day look like for you?
I'm an early riser, so will be at my desk before 8am with a coffee and I take the first hour to catch up on industry news, and emails. The rest of my day is spent meeting with my various heads of department, "walking the floor", which is essentially touching base with every employee in the business, and ensuring we keep on track with our goals. Later afternoon and early evening is spent on calls with our central teams in Europe.
Any tips for someone considering a career in sales?
Always lead with insights, become a resource to the buyer, and focus on providing value.
What are the 3 apps that you can't live without?
Spotify, Google Maps and TheFork.
Ok now to find out more about your foodie side...Where was the last restaurant you ate at?
Mr Wong, an absolute favourite.
Do you have a favourite restaurant?
It's called Tali in Cape Town. It's a mouth-watering experience of modern Indian cuisine, in a cool space and awesome vibe.
What's the weirdest thing you've ever eaten?
It would have to be Mopani worms, an African delicacy.
If you could open your own restaurant what would the concept be?
Something African and outdoors.
What has been your best food related experience?
Our farewell dinner when we left South Africa. 14 of our closest and best friends just sharing a Braai (The South African term for a BBQ) and awesome local wine. You cannot beat the experience of good people, great food and a superb bottle of local wine.
Who would be your four dream dinner guests?
Nelson Mandela, Elon Musk , Donald Trump, Ray Kurzweil.