How to prepare for a health inspection at your restaurant
04.05.2019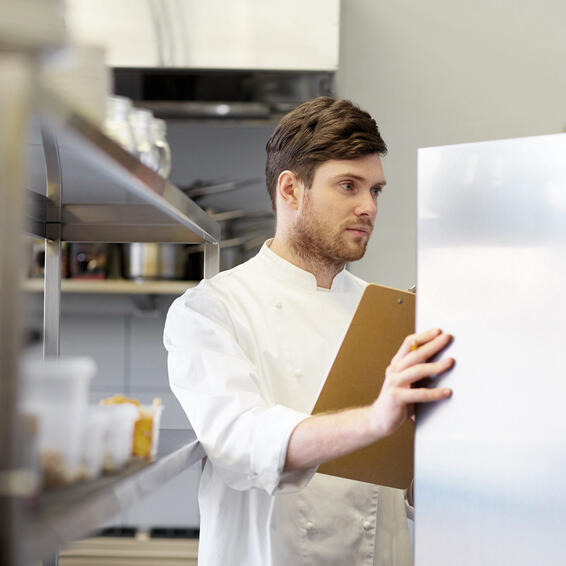 One of the most feared moments in our industry can be the health inspection!  While it's often one of the least pleasant things about our profession, it is entirely necessary to ensure food safety.
Let's begin by defining what a health inspection is:
It is a procedure that is mandated by a country's health minister, wherein a detailed evaluation of various aspects of a restaurant is carried out to ensure that they are complying with health regulations.
The fact is that a health inspector can arrive at the establishment by surprise and find faults that could greatly jeopardise the restaurant, via a fine or even a closing, and jeopardise customers as well by harming their health.
To prevent these consequences, we have prepared the following list with the most important points to consider when it comes to being compliant and obtaining a positive health inspection report. 


Familiarise yourself with existing regulations in your country. Carefully study the ones that correspond to your city.

Train personnel in the various sanitation programs. Some tend to be programs relating to allergens, disinfection, temperatures, pest control, water control, ventilation, etc. They are also called self-monitoring systems, since they are the first thing that inspectors usually examine.

Always have up-to-date documentation that substantiates your training in these programs, store them in the same site and ensure that staff can access them.

Give each worker training in proper food handling and always follow the procedures so that you are not caught off-guard during the health inspection.

Always ensure that there is no expired food in the storage rooms, refrigerators, etc. and that they are properly labeled and organised according to their expiration and preparation dates.

Always wear the proper footwear and clothes to perform work for the establishment hygienically as well as safely for the staff's health.

Always keep the equipment and tools clean and in proper working order, especially those that are needed for food.

Hire an authorised pest control company to periodically conduct the necessary prevention checks and, of course, always have the supporting documentation on hand.

Inspectors check how much rubbish is accumulated and for how long, so it is important to have a waste management protocol and to take out any rubbish several times a day so that the establishment is clean all of the time.

You should also have a special cleanliness check for the restroom, which always needs to be clean. To that end, it is important to establish a scheduled cleaning
protocol
and regularly replenish the soap, toilet paper, and paper towels.

Another aspect that requires particular attention is the cutting board, since it is one of the tools that accumulates germs the most and inspectors know it. In addition, it is prone to cross-contamination. Therefore, establish a protocol for cleaning and replacing this tool.

Make sure that the following are cleaned on a daily basis: kitchen towels, the garbage, power outlets, the floor, work tables and all the most visible work areas.

On the other hand, you also need to disinfect other tools such as cutlery, pots, pans, skillets, and grills on a daily basis. They can be washed with hot water and special products to disinfect them. Inspectors will also determine if this procedure is followed.

Set up protocols to keep doors, windows, doorknobs, locks, glass, drawers, shelves, etc. clean at least once a week. It will ensure that they are in great shape when the inspection takes place.

Perform regular maintenance on equipment such as the air conditioner and extractor fans so that they are always in working order.

When faced with the inspection, pay close attention to what is asked of you, act calmly and provide the documentation with a genuine interest in making the inspectors' work easier.

Lastly, it is ideal to have periodic consulting from companies that specialize in food sanitation or hygiene so that you can keep up with regulations and avoid negative surprises.
Is your team and restaurant ready to receive a health inspection? We hope that is the case and that you have this list handy. As a supplement to this information, we invite you to read the following article as well: