Diageo partners with TheFork
Published 06.22.2020 - Last update 06.22.2020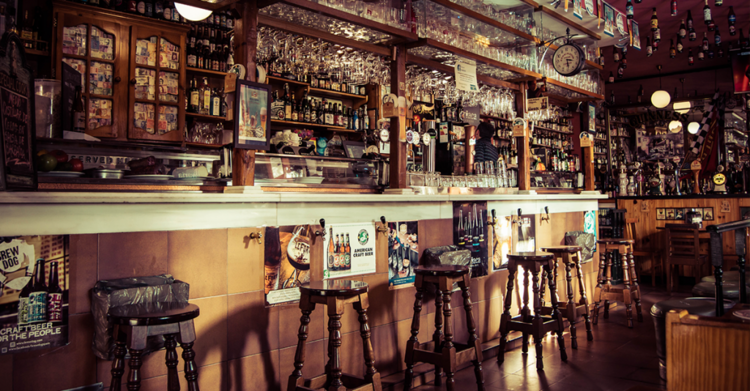 Diageo, one of the world's largest drinks producers, has launched a nationwide 'Welcome Back' support package for on-premise partners designed to help rebuild the Australian bar industry, valued at $1.2 million.
The offering will provide 130,000 free serves to venue partners across the country, the opportunity to access a bar booking platform and reservation management software for free in partnership with TheFork, and PR and marketing support to help enable bars to reopen and drive revenue in line with the current trading conditions. Hospitality businesses can register their interest via their local Diageo representative.
The 'Welcome Back' package by Diageo supports venues across the country during their re-opening phase by offering $10 cocktails to help generate spirits revenue for partners as they welcome back guests. Venues are be incentivised to feature a cocktail or premium Highball with one of Diageo's spirit brands; Ketel One Vodka, Tanqueray Gin, Johnnie Walker Black Label, Bundaberg Small Batch Rum, Talisker 10 Year Old or Bulleit Bourbon, which will also make them eligible for bonus stock.
In addition, Diageo and TheFork have partnered to offer TheFork's booking platform to eligible venues for free until 31 December 2020. The platform can provide bars with an easy-to-use reservation management system, along with a network of engaged customers. This new partnership will revolutionise the way bar bookings are generated and managed - offering customers fast access to venue availability and promotions in their local area. The technology allows venues to adhere to current social distancing rules, providing much needed support to bars looking to maximise awareness, bookings, and sales during this time. The booking system will be supported by marketing and PR from Diageo and TheFork to drive widespread awareness for bar re-openings.
Chris Shaw, Diageo Australia Commercial Director, said of the 'Welcome Back' campaign, "This has been a challenging time for all of us but our pubs, bars, restaurants and hospitality venues, many of them small businesses that employ thousands across the country, have been hit particularly hard hit over the last few months. As we start to see some light at the end of the tunnel and our on-premise partners slowly re-open, Diageo Australia is backing them when they need it most."
"This multifaceted support package includes trade deals, bonus stock, free access to a bar booking platform, and PR and marketing amplification for venues that will equates to Diageo shouting them 130,000 standard drinks. This means a $1.2 million boost into our participating on-premise partners offers much needed support as they start to get back on their feet and welcome the return of patrons to their favourite venues."
Gary Burrows, Country Manager TheFork Australia, encourages all hospitality businesses to get involved, "We're thrilled to work with Diageo to provide access to our platform to bars and pubs across the country. It's a critical time for the hospitality industry as venues start to rebuild and reopen. This initiative will be a valuable tool to ensure the Australian bar industry has the support they need to thrive, from managing reservations safely to encouraging patrons to pull up a seat at the bar."
The initiative will be available to 1000 hospitality businesses nationwide from June. Venues interested in registering should contact their local Diageo representative.