Meet Our Team
2 January 2019
Meet Erin Evans, Sales Admin & Onboarding Coordinator (SAO)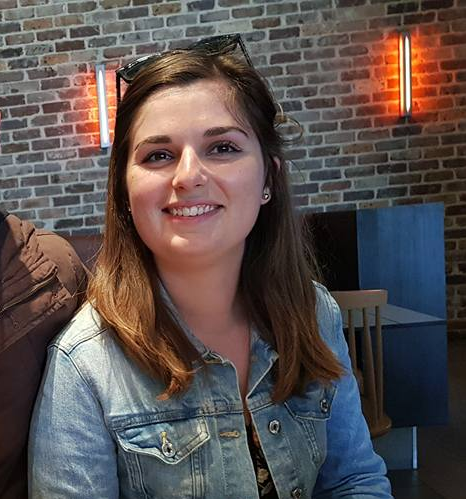 Describe a typical day for you at TheFork?
I oversee the ongoing operations for our restaurants once they have joined TheFork. This can include anything from new client quality checks, account activation, initial system set-up, special offer activations, sourcing restaurant content and embedding widgets.
What do you love about TheFork?
Working for TheFork is great because even though it's a national company (with the international backing of TripAdvisor) it still has the personality of a small, local business. You can walk across the office and have a conversation with our Managing Director, or give our State Managers a call at any time. That small company style makes you feel as though you have a real voice within the business and gives you the sense that you can have the ability to make change.
Why do you love working with restaurants?
I worked in restaurants for 10 years before I started with TheFork and it's great to see hospitality from a different perspective. Being able to help restaurants by allowing new customers to discover them is very satisfying.  Hospitality is a really interesting space to be a part of. There have been so many advancements in technology in the hospitality world and it is really interesting to be a part of that and see all of the ways that restaurant's can become more widely accessible.
Where was the last restaurant you ate at?
The last restaurant I ate at was RaRa Ramen in Sydney. Ramen is one of my favourite foods, and I think this place makes the best in Sydney. They do all the noodles and broth on site and have adjusted the texture and flavour to suit the Australian palate. I could probably go there everyday.
What's the weirdest thing you've ever eaten?
In Japan I ate raw squid without realising what exactly I had ordered. The idea of raw squid isn't that odd, but the texture is not something that I'll forget.
If you could open your own restaurant what would the concept be?
I would open a wine/charcuterie bar. I love being able to try new things by grazing, rather than picking a singular meal. I also think that share boards of anything are the best type of meal to share with friends. You can't go wrong with a few slices of prosciutto and glass of Prosecco.