Meet our Team at TheFork: Cassandra Collett
9 March 2020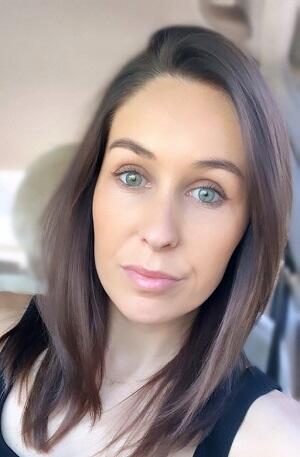 Meet Cassandra Collett, Head of Inside Sales & Account Management
What was your very first job (before any internships)? 
During high school I wanted to start making my own money, so I took up a casual role at Bunnings (hardware store). I learned a lot about gardening, tools, paint, timber and even got to run my own DIY workshops and do face painting for the kids - You could call me a jack of all trades!

Can you tell us a little about your career progression to this point?
I started my career selling insurance products over the phone – not very glamorous but I learned a lot about sales and how to approach different personalities (on and off the phone). I quickly progressed as I was always motivated by overachieving targets and helping others succeed. Since then I've managed and led sales teams from start-up mode through to a 60+ staffed sales floor. I've worked across various industries, working face to face, over the phone, coaching and developing team members & implementing strategies to continuously improve.

Why did you make the move to TheFork?
My love of food, what TheFork does to help connect consumers to restaurants, and the journey the company is on. It's an exciting time to be involved and I'm looking forward to seeing the company grow.

Can you share the high-level responsibilities of your position as Inside Sales and Sales Enablement Manager?
My role is a hybrid one that consists of managing the Inside Sales team to ensure we meet our restaurant acquisition targets nationally, and also being responsible for building and delivering training and coaching plans for the B2B sales team and development of the Sales Academy that will aim to raise the standards of company sales performance.

What will a typical day look like for you?
I get in early before the team so I can prepare for the day ahead and deal with any urgent tasks. I start off with a team huddle to go over updates, learnings, wins and results. This leads into Power Hour where we make as many prospecting calls as possible. My time also consists of various meetings, liasing with the team Sales Enablement team, working on projects, conducting coaching sessions, delivering training and supporting the team and driving results…  You'll generally find me raiding the snack cupboard in the afternoon.

Any tips for someone considering a career in Sales?
Choose to sell a product that you actually believe in. This will come across in your conversations and you'll enjoy helping people with your solution. Also, don't ever be afraid to ask for their business. If you don't ask, you don't get!

Where was the last Australian restaurant you ate at?
Franca Brasserie - I love trying new restaurants and this one was particularly amazing! 

What's the weirdest thing you've ever eaten?
Snails, they're actually not that bad.
If you could open your own restaurant what would the concept be?
A mystery dining experience where you provide some insights into your dietary requirements/favourite flavours in advance, and the chef creates a three course meal especially for you. Each dish is only revealed at the time it's served to the table.

What are the 3 apps that you can't live without?
Spotify, Google Maps and… TheFork!