Meet our Team at TheFork: Harry Wardle
Published 07.20.2021 - Last update 07.22.2021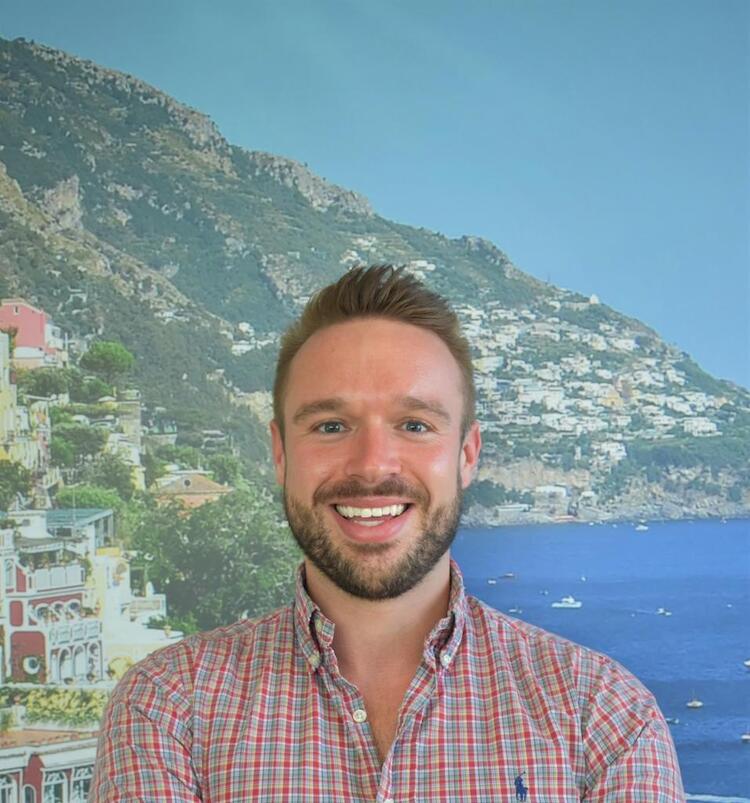 Harry Wardle, Key Account Manager (KAM)
When you were younger, what job did you want to do when you grew up? Growing up I absolutely loved my food (I used to be 120KG before I found exercise!) so naturally my dream job was a food critic. I think I landed myself in the right industry!
 
What was your very first job?
I worked at a restaurant and wedding venue washing dishes. Still to this day I hate washing dishes because of it.
 
Can you tell us a little about your career progression to this point?
Can you tell us a little about your career progression to this point? I moved to Australia after finishing university. I studied economics and always thought I wanted to work in finance. I worked for 6 months at MasterCard and realised it wasn't for me. I then got a job at Dimmi (what we were called before TheFork!) in Inside Sales and loved the team. I knew I loved the company, but was never that keen on a purely sales role. Then a job training for NSW came up and I jumped at it. I realised after this that I loved working with people face to face and building great customer relationships. This is why I moved into the KAM role as we do this all day every day.
 
Why did you make the move to TheFork?
I love that we help foster amazing experiences for our diners whilst growing our restaurant partners businesses. I really think we work in such a fun, varied industry.
 
Can you share the high-level responsibilities of your role at TheFork?
The Key Account Management Team looks after all the major restaurant groups and independent VIP's. I see our job as two fold. Number one is to make sure our clients are happy, their reservations platform is running perfectly & any issues/problems they have are being solved efficiently. Number two is to help grow their business by getting them more bookings on TheFork & via our restaurant partners. This could mean ensuring there are no road blockers to customers booking, listings look great or adding Yum's or special offers to quieter days etc. More bums on seats means more revenue for our partners. By growing their business, we are growing our own
 
What does a typical day look like for you?
Each day provides unique problems and that is what I love, no two days are the same. Quarterly we try to meet with all clients to check in with them and make sure all content is updated on all listings & that they have YUMS/SO's listed where possible. Usually being the sole point of contact for our clients, we work cross-functionally across all internal teams to make sure any client issues are resolved. This might be sorting invoicing with finance, working with Support to get some settings changed, talking with marketing about how we can help boost bookings for a venue or brainstorming with a client on how to solve an issue they are facing.
 
What is your favourite restaurant?
Ezra in Potts Point. Only opened about 6 months ago but it's incredible.
 
Tell me about your best food related experience?
Honestly, I just love a roast dinner. I have such great memories of my Mum making an epic roast at Christmas with all the trimmings for me and the family. My Mum is a useless cook (self-proclaimed) apart from roast dinners, so I think we're always pleased when there's a roast on the table and nothing else she has tried to make!
 
What's the weirdest thing you've ever eaten?
I can honestly say once again, my Mum's cooking. The amount of times she would attempt something and we would have to order takeout as it just wasn't edible. We still talk to this day about the meatloaf she tried to make!
 
If you could open your own restaurant what would the concept be?
I actually think about this a fair bit. I really want to open up a bar with great outdoor seating & mezze/tapas style food. This is something I think we are really lacking around Darlinghurst where I live. I just need to find the right venue!
 
What are the 3 apps that you can't live without?

I'm a big Instagram fiend so that has to feature.
FaceTime to connect with my family & friends back in the UK.
I also use Time hop every day. It's an app that shows you your memories from Facebook/Instagram/Camera Roll from 1/2/3/4 etc years ago. I forget what I've had for lunch, so I love this app!
 

Name your 4 dream dinner guests?
Queen Elizabeth, Adele (we would be best mates), Ru Paul & Bill Gates. I think they're all top of their game in their respective fields. I reckon they would be great to learn from!