Meet our Team at TheFork: Ligia Arrais
07.26.2021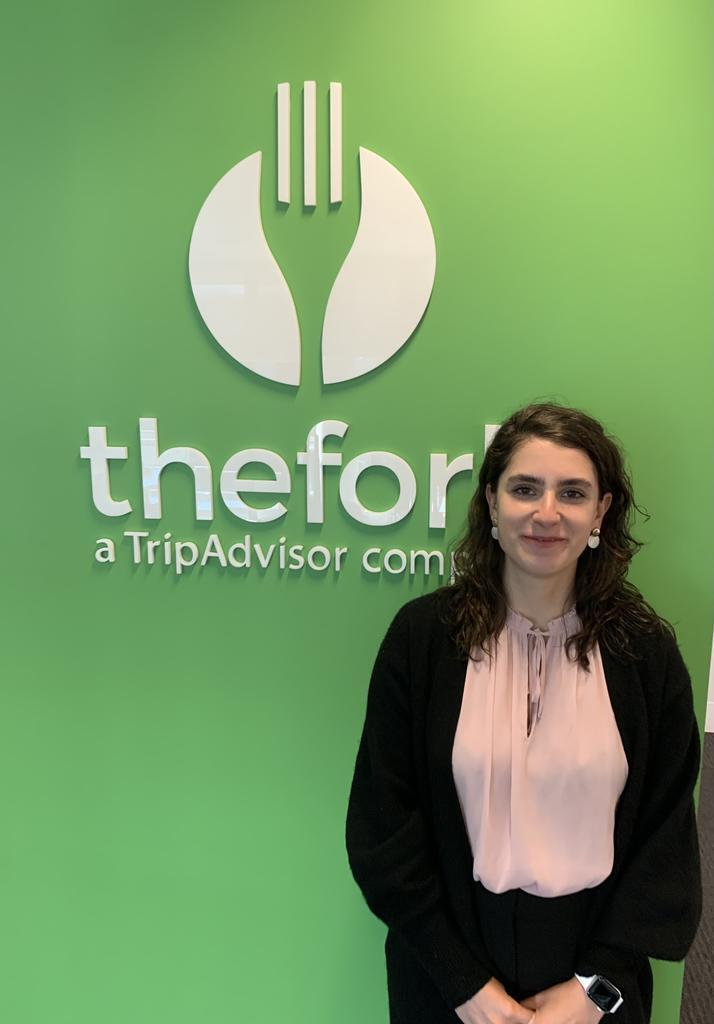 Ligia Arrais, Customer Care Specialist 
1. When you were little, what job did you want to do when you grew up? 
I wanted to be an artist – either singer or dancer. Still love to dance and sing in the shower, by the way haha!
 
2. What was your very first job? 
My very first job was assisting my dad with his business. He has a hotel that is famous for having babysitters and activities for children while adults can enjoy themselves and take some time off - so I was basically taking care of kids and creating the next adventure for them!
 
3. Can you tell us a little about your career progression to this point?
I'm privileged to say that I have worked in Brazil and Australia with marketing, hospitality and customer care for the last 8 years. During and after my university, I worked with digital marketing and events however, I already had plans in my mind to come to Australia to complete another course, improve my English and expand my horizons.
After landing in Australia, I had the opportunity to work with hospitality, marketing and customer service that made me gain valuable experience - both personal and professional - working with various markets in Australia.
 
4. Why did you make the move to TheFork?
I'm truly passionate about hospitality and food (I mean, who isn't?) so I saw the opportunity to grow and contribute to this exciting market that is so challenging!
Also, TheFork is definitely aligned with my hunger to get things done and pursue of excellence.

5. Can you share the high-level responsibilities of your role at TheFork?
My role is to make sure that both restaurants and diners are having an excellent experience when using our product and also, in a proactive way listen, troubleshoot and assist them with solutions that will maximize and facilitate their experience with TheFork.
 
6. What does a typical day look like for you?
My day consists in jumping into one (or more) of the Customer Care platforms: chat, emails or calls and assist restaurants or diners with any questions or inquires that they might have and build strong relationships with them in order to make their work/personal lives smoother.

7. What is your favourite restaurant?
Coogee Pavilion is probably one of my favourites! I also really enjoyed, Mr. Wong.
 
8. Tell me about your best food related experience?
I have had quite unique food related experiences, however, I would like to return to my roots and say the Brazilian BBQ that my family organized when I went back to visit them a couple of years ago.
There is nothing better than good food, great company and a nice beer/drink to celebrate these great moments!

9. What's the weirdest thing you've ever eaten?
Without a doubt: Criadillas, which are fried bulls testicles. Just thinking about, it gives me goosebumps!
 
10. If you could open your own restaurant what would the concept be?
Probably beach front, casual but well decorated style and for sure, heathy and plenty of vegetarian/vegan options!
 
11. What are the 3 apps that you can't live without?
Spotify
Instagram
TheFork
 
12. Name your 4 dream dinner guests?
Tough one…I would say the Brazilian superstar Anitta, Jeff Bezos, Beyoncé and my grandfather, Nilson Arrais, which passed away before I was born.
 It would a great experience meeting these people and I'm sure I would lean a lot from them!