Meet our team at TheFork: Matt Hirawani
21 July 2022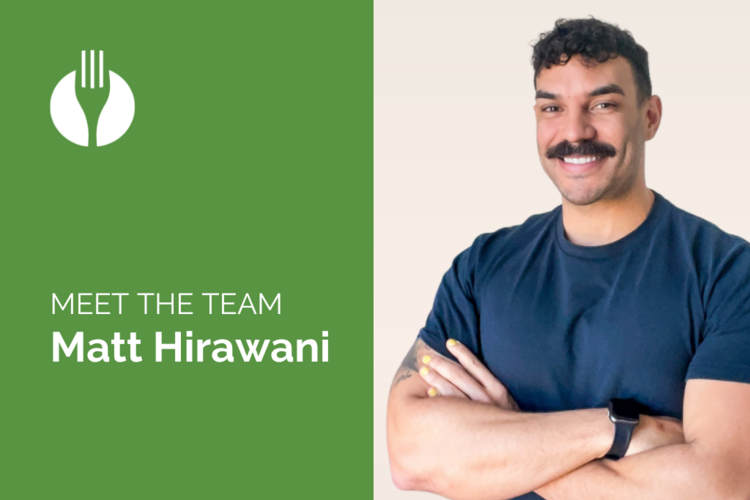 Meet Matt Hirawani, National Key Account Manager at TheFork Australia. 
What did you want to be when you were growing up?
Growing up I always wanted to do something creative with my life, but not really sure what that meant – whether it was creating something from scratch, performing on stage or providing an experience for someone to enjoy. 
Tell us a little about your career progression to this point
Hospitality has really been with me all through my career in some form, starting off with my first job working in cinemas, going through into restaurants and bars. I went from being the glassy to eventually working in operations, overseeing the rollout of multiple new venues across New Zealand before jumping the ditch and working in some great restaurants like Naked for Satan in Fitzroy and The Smith in Prahran.
Stepping out of the hospitality gig for a few years into the 'corporate life' within a marketing activation company, I found that I missed the hustle and bustle of hospitality. I was recruited to work at TheFork – known then as Dimmi – where I got to step back into hospitality industry. Here, I was able to provide a great solution for venues and quickly found my footing in a role I began to love. 
Why did you join TheFork?
Who doesn't want to work for a company that when you go meet someone new, you don't really have to explain what your company does. I wanted to be a part of a company that is the leader in market, and proudly so. Challenging my accounts on different ideas and finding solutions for what works for them.
What is your favourite restaurant?
I don't really play favourites because it forces me to compare one experience to another. But also Rick Shores in Burleigh Heads in Queensland.
Tell us about your best ever food-related experience?
I have so many from fine dining to simple meals that I have had home with family; it's about the full experience that brings people together and throughout my life that has always involved food. Neptune was recently one where I got together with friends for dinner, the food and wine were delicious but the staff's energy after the industry having such a tough time over the past couple of years was encouraging to see that their service had not faltered.
Which 4 individuals living or dead, would you like to eat dinner with the most?
I'd like to dine with someone from my father's side of the family from each generation who has passed. There is so much that is unknown there with my Dad's family and I feel like they would have such an interesting story to tell. But if not – Celine Dion, Sandra Bullock, Judy Garland and Princess Diana.