How to promote a healthy restaurant on Instagram
Published 11.18.2019 - Last update 11.25.2019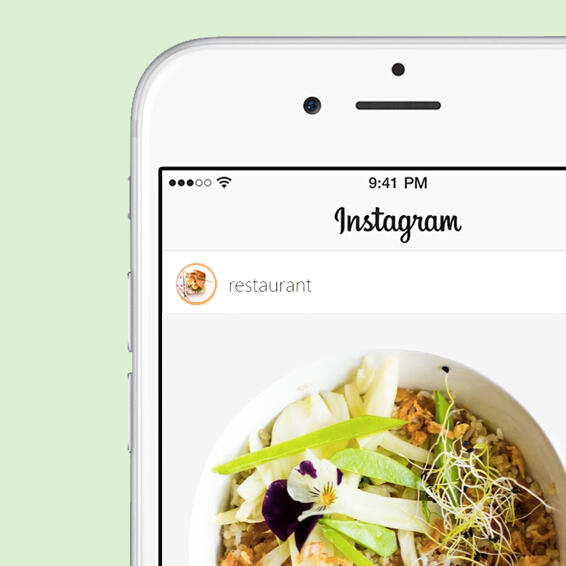 In addition to being a necessity, promoting a restaurant on Instagram can be a creative, very productive, and even fun endeavor. If the restaurant in question is also the healthy type, then you have a variety of options to connect with Instagrammers who have joined this lifestyle and love eating out.
If your business follows the healthy trend, we congratulate you for developing a gastronomic space that is dedicated to its customers' health and to offering quality, in addition to being aligned with current consumption habits. Now, are you taking full advantage of your establishment's Instagram account?
Let's make it happen!
Keep reading and apply the following recommendations: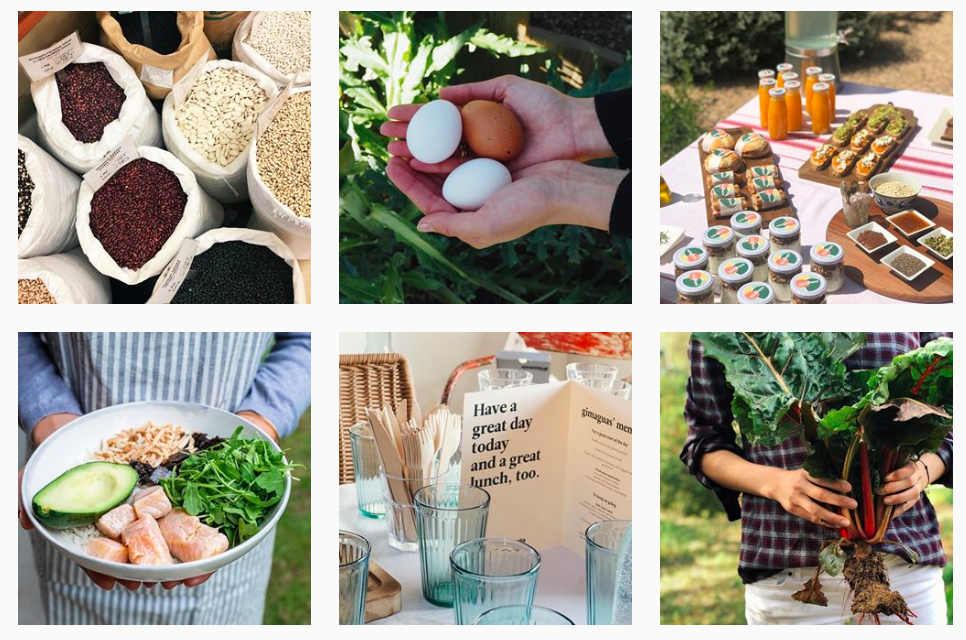 Instagram feed of the "Enlagloria Salad House" restaurant in Barcelona

Create a healthy universe. We are talking about turning your healthy restaurant's Instagram account into a universe of health and well-being. Base your content's general image on a palette of Earth colours such as greens, yellows, and oranges, for instance.
It is also ideal to develop a brilliant, light and very beautiful image with many plants, nature and good vibes. Write your texts with language that conveys simplicity, transparency, authenticity with touches of humor. Basically, it's about trying to create a universe that your health-conscious Instagrammers will want to be in, both physically and virtually, and that they want to share.

Tell stories: Yes! we encourage you to make videos of the best stories that occur at your restaurant, of the people who work in it and of your anecdotes. They are magnets that are used to attract follower customers and create complicity with them.
You can also encourage your diners to upload stories, in which they tell when and how they began their healthy lifestyle and their reasons for choosing this type of food. Of course, share it in your account's stories. A simple strategy with a significant impact.

Share creative content: Your restaurant is healthy but not boring; in fact, you can find reasons to create fun pictures and videos using raw material and its processes, thereby giving the restaurant a different and joyful touch.
Ask your chef to "play around" with the food a bit and to produce visually creative dishes with vegetables, fruits and seeds, elaborated for Instagram. Artistic dishes that catch the eye of your followers and show products from another perspective.

Include the ingredients of every dish: Health-conscious customers need transparency; they need detailed information about what the food contains, and they need to understand what makes it healthy. Because of this, you definitely need to specify the ingredients of the recipes that you publish in stories and posts and not be afraid of seeming repetitive or providing too much information.
Remember that a health-conscious user watches what they eat every day and meticulously selects the products that they consume, because it is a lifestyle that gives them peace of mind and well-being. When they go to a restaurant, they need to live an experience where they can feel that same peace of mind. So if you publish a video of your last recipe and include the ingredients, whether in a graphic or in text in the description, this customer could make a decision and choose you.

Specify where your products come from: Another bit of very valuable information to share on a healthy restaurant's Instagram account is the source of the food that it uses in its kitchen, if the suppliers are local, the reasons why you have chosen these products, and even visual proof of the moments in which they arrive at your establishment. And if you furthermore share videos of the crops, wineries and companies from which these meals come, you will win many points among your health-conscious Instagrammers.

Conduct trivia in your stories. Health-conscious customers love information about food, nutrients and health tips. On the other hand, surveys are very popular on Instagram, since followers can participate directly in the content. Combine both things by publishing surveys in your stories, where you ask your followers about the nutritional properties of one of your dish's products, for instance, and give them all the information. They will love it!

Conduct cross-promotions: You can join forces with environmentally friendly supermarkets or suppliers and hold joint drawings for both Instagram accounts. You can place an incredible picture of the best dish of your menu on both accounts and invite users to like, tag 3 friends and by doing so participate in a drawing to win a dinner for 2 people, made with products from this supplier.
It is a good way to promote your healthy restaurant, since your are attracting followers from the other account using the same profile, and you are also rewarding your followers with a great contest and are reinforcing the healthy image of your business, associating it with this environmentally friendly provider.

Hold events with health-conscious influencers: Another very effective method is to hold events with healthy trend figures on Instagram, particularly nutritionists, food coaches, fitness aficionados, body care advocates, etc.
You could offer a sample menu with the best items from your menu, a visit to the kitchen, an explanation of each dish and live music, for instance. In so doing, influencers will share content about your event on Instagram, and it will impact their followers, who are potential customers for your business. It is an interesting strategy, since your are allowing these influencers with a good reputation to certify the quality of your products and tell their community how truly healthy your food is.
Remember that to finalize the purchase cycle on your Instagram account, you can place a reservation button that will direct your followers to TheFork's reservation system, and by doing so you will be providing complete service to your customers on this social network. Click here to obtain it.
Without a doubt, the objective of all these tricks for promoting your healthy restaurant on Instagram is to make those followers identify with your brand to such an extent that they will want to constantly visit the restaurant and recommend it. We hope that's the case for you!