A recipe to abolish no-shows
09.11.2018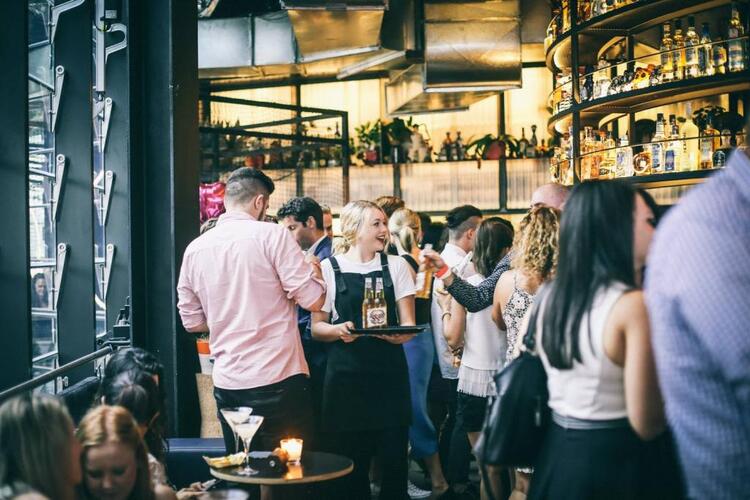 TheFork takes a stand against no shows
Imagine the Rolling Stones were playing at The State Theatre. You fork out $1,000 to nab four tickets, but on the day of the big show it's cold outside so you decide to give it a miss – you no-show. Your four seats go empty and are not resold. It's too late. The next day the State Theatre calls you up and says, "sorry you couldn't make it last night, Mick Jagger says you can have your money back". Sounds nuts right? It is – and it's never going to happen, but unfortunately that's exactly what the restaurant industry has been doing for decades.
No-shows are an accepted part of life, but the problem with the current booking methods in the restaurant industry is that they cause restaurants to bleed money. As it stands 3% of all bookings end in a no-show – and a big loss in profit.
No-shows for reservations are an age-old problem for restaurants – and it's clear that consumers just don't get it. They don't understand how much it affects business. Not only does it affect profit margins but chefs put so much time and effort into preparation during the day, based on the night's bookings. It also means that other diners who are arguably more committed, miss out on dining at a restaurant because of others who are inconsiderate and rude. It's just not fair.
Although some restaurants are beginning to put payment systems in place as a security measure, the restaurant industry is years behind other sectors. Think about it: when you book a flight, you pay up-front; when you book a hotel, you pay up-front; when you book a show, you pay up-front. Even hairdressers, beauticians and doctors are now asking for pre-payments – or at the very least, a deposit.
No-show at any of the above and it's just too bad – you pay for it. But book a table at a restaurant, and you only pay if you choose to show-up. It's not right.
We need to stop operating like a charity and start operating like a business. The industry needs to catch-up with what is now standard practice in most other comparable sectors. We need to evolve to survive and thrive.
So, what are the facts?
TheFork has published insights from its annual 2017 No Show Report, stating partner restaurants have blacklisted 38,000 diners since Feb 2016
No-shows cost the restaurant industry a staggering $75 million annually.
Data shows there's been a 25% decrease in restaurant no-shows in the last 12 months