Check out the new Tripadvisor "Menu Connect" Feature
6 April 2021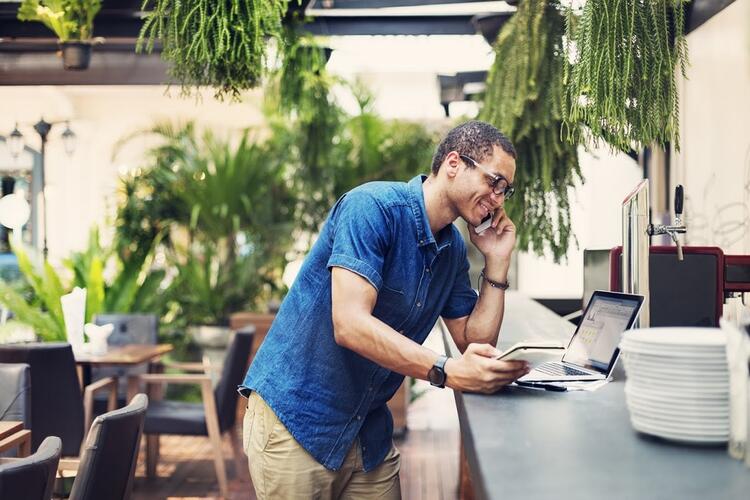 Diners are more likely to view menus online before choosing a restaurant 
Every restaurant owner is driven by the goal of reaching more diners. This priority is now subject to a particular customer behaviour: checking menus online before choosing a restaurant. Indeed, potential customers are looking for the menus of their next restaurant online most of the time. People want to see what you have on your menu before booking so you should definitely share yours if you want them to pick you for their next dining experience. This is why it's crucial to always update your restaurant details online and upload seasonal menus to boost your visibility towards a great number of potential diners, indeed currently there are 29 million visits per month on TheFork**.
The Tripadvisor Menu Connect feature is now available on TheFork!
What is Tripadvisor Menu Connect? 

Tripadvisor Menu Connect is a feature you can activate on your Tripadvisor account that will help you to easily update your restaurant information. You will be able to manage your menus and your restaurant name, address, phone number, and opening hours.
When using Tripadvisor Menu Connect, you will have the option to update your restaurant information across all your accounts in just a few clicks i.e. Yelp, Facebook or Google and specifically TheFork. This feature is very useful for you to be proactive with online visibility.
You're not working with TheFork yet ?
If you want to boost your bookings, Try out our PRO version now
Here are the 3 key benefits of using Tripadvisor Menu Connect 
Save Time
The Tripadvisor Menu Connect feature is very simple to use and will save you time so that you can focus on the day-to-day running of your venue. Instead of logging in to all the online places you may be listed on, you can manage all your restaurant information from just one place. We know how time-consuming it can be to update information, that is why Tripadvisor Menu Connect is a time saviour for you and your staff.
 Reach more customers in and around your neighbourhood
As you may know, restaurants are more likely to be booked when customers can check the menus online. By using Tripadvisor Menu Connect, potential customers will be more likely to click on your restaurant, as they know they will have all the information they are looking for. You will therefore reach a lot more potential customers thanks to a larger audience! 
 Fill your empty tables
The conversion of people looking at your restaurant and then booking will significantly increase if the restaurant information is clear and up to date across all your listings, not only on Tripadvisor and TheFork but also on social media (your Facebook business page and Google business page) undoubtedly, you will fill more tables as you are maximising your online visibility.
 
How can I get this feature? 
This feature is very easy to install! All you have to do is upload your menu on Tripadvisor, confirm all your business details and that's it! Everything will be automatically updated across the web on your restaurants profiles.
If you wish to have this feature on your website, follow these steps.
** source:  "All visits on all devices, October-December 2019"