How TheFork Festival helped Maccaroni Trattoria Italiana grow its diner base
20 January 2022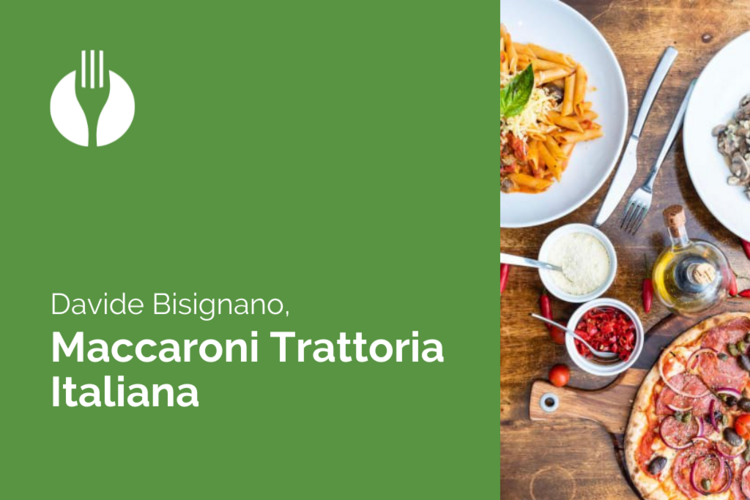 Learn how this Melbourne CBD restaurant achieved 6.3 x more bookings during TheFork Festival, and how it helped them to reach a new customer base. 
Tucked away in a cosy Melbourne laneway is Maccaroni Trattoria Italiana, a charming pizza, pasta and gnocchi bar specialising in authentic Italian cuisine.  
After enduring a tough year of lockdowns and restrictions, the restaurant decided to join TheFork as part of TheFork Festival in January 2021, hoping to gain more exposure and boost its bookings after a long hibernation period. The outcome was well beyond what the restaurant could have anticipated, with demand skyrocketing throughout the Festival period. 
Owner of Maccaroni Trattoria Italiana, Davide said he was delighted with how TheFork Festival lifted his bookings.
"We decided to take part in TheFork Festival to help give us a little push to start again and get some numbers after lockdown."
The numbers we achieved were actually overwhelming - it was much more than we expected! TheFork Festival was a great way to drive extra bookings and reach new customers.
"We've been operating for 10 years so we have our loyal customers, but people are always coming and going from the city so this was an opportunity to reach different people using TheFork's network. I can say it was definitely worth it!"
Thanks to TheFork Manager, Davide and his team could also easily manage his restaurant's booking availability to help drive more bookings at quieter times and control numbers during busy periods. 
"The great thing about TheFork is that it gives us the flexibility to open up more reservations for certain periods of time and also limit reservations during busier periods or when we have a lot of walk-ins.
"There were times during the Festival where we had maybe 50 people outside the restaurant waiting to come in, so we would decide to switch off availability - it was great to have the flexibility to do this when we wanted." 
I would definitely recommend TheFork, it is a great help for the business.