How to successfully manage the reopening of your restaurant with TheFork
Published 05.14.2020 - Last update 03.19.2021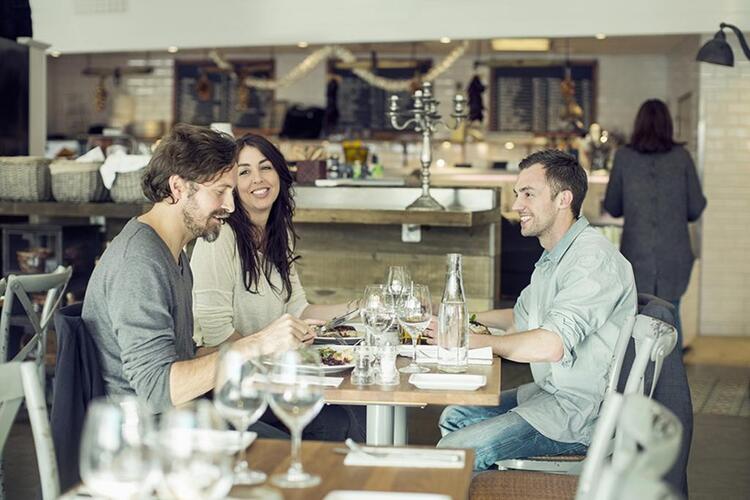 Be ready to welcome back diners with TheFork
The Coronavirus crisis has practically brought the restaurant sector to a halt over the last two months in Australia. 
After this difficult period, it is now time to get ready for a successful reopening of restaurants. In fact, from the 15th of May, restaurants, bars, pubs and also cafés may open again in Australia.
Which health and safety measures will need to be applied as part of the process of coming out of lockdown? 
 Please select your state or territory below for more information on your local government approach to the easing of restrictions. 
How can you ensure that your customers comply with these rules?
To guarantee a peaceful return to business in compliance with the regulatory framework applied to the process of coming out of lockdown, restaurants will need to rely on digital platforms, such as TheFork Manager, and use them as a key asset in reopening.
Online bookings are returning from 1st June
We couldn't be more excited to be able to see the light at the end of the tunnel and return to power online bookings, so, from the 1st June 2020 restaurant widgets on TheFork website will be reopened for bookings. If you have any questions, please contact your Account Manager.
Yums points are back
Our Yums rewards program will be reactivated and diners will be able to earn and redeem their Yums points. If you are a participating restaurant your profile will display the Accepting Yums badge and appear in the Yums selection on our home page. If you would like to join the Yums program or have any other questions, please contact your Account Manager. 
How to use TheFork Manager to optimise the reopening of your restaurant
In these difficult times, it's essential to take advantage of the tools at your disposal in order to come through the post-Covid-19 period successfully.
That's why we're focusing on the main features of TheFork Manager bookings management software that you will find essential for optimising the restart of your business, reassuring yourself that your customers and staff are protected from risks to health and comply with your state government legislation.

How to organise your front of house and manage service?
TheFork Manager is software that not only manages bookings but also tables and dining room plans to help you optimise the available space in your restaurant via a range of features:  
An interactive floor plan. You can adjust your restaurant floor plan in real-time, organising your space to comply with social distancing

"Table blocking": This feature allows you to define tables that cannot be assigned automatically when someone makes a booking. This gives you total management of your space and enables you to efficiently optimise the seating of your diners in compliance with health and safety measures. 

"Seating preference": Give your customers the option to choose where they want to sit (e.g. inside or outside) when they book via TheFork. With this option, you can organise your service around these requests: you avoid having to completely change your dining room plan and you keep your customers satisfied too

If necessary, define the occupancy period for your tables. This allows you to better manage the length of your services as well as being able to tell your customers how long you are making their table available to them.
 How to centralise and manage your bookings with TheFork
Our bookings management software also enables you to centralise and manage bookings:
TheFork Manager actually allows you to centralise all your bookings, whether they were made online (via TheFork but also through its partners Google, Facebook, Instagram, Tripadvisor), by phone or in person. 

With TheFork technology, you can define a number of covers per service and limit the number of possible bookings per time slot and avoid having to deal with requests that are difficult to fulfil. This also allows you to set aside space for walk-ins or for bookings made other than through TheFork.

For walk-in customers, we offer the "Queue" feature that tells them when their table is ready. This allows you to limit their wait inside your restaurant as well as the associated health risks.

When you centralise your bookings on TheFork Manager, you can generate business reports: distribution of bookings by day, by service (lunch or dinner) and also by channel (website, TheFork, booking widgets). At this time when you need to maximise your business, this enables you to identify performance levers and to target times of the day when you will be busiest so you are well-prepared and can commit as many resources as possible.

Lastly, you can combat no-shows with TheFork Manager. The Fork is there to support you in this struggle, particularly crucial during this period, by setting up various notifications and re-confirmation requests, which will assist you in reducing no-shows. 
How to communicate key information to your customers and staff
It's really easy with TheFork Manager, the system includes CRM for restaurants so you can maintain a personalised relationship with each of your customers and interact via multiple channels:
You can build your own customer database: last name, first name, email, allergies, dietary requirements, etc. This gives you the option to design and send email and text message campaigns directly via the software to build customer loyalty by offering a personalised experience.

This enables you to interact directly with your customers so you can pass on any important information to them that they need to consider when they come to your restaurant and be prepared for any potential risks.  

The software also allows you to communicate with your employees via the "Service Notes" feature which ensures that they are all aware of the rules to be followed so they can work in optimal conditions.
During this post-lockdown period, TheFork is at your side to ensure a successful reopening of your restaurant.
Being aware of the challenges that the combat against Covid-19 represent, we would like to guarantee our support in these difficult times, through our participation in charitable initiatives, our advice but also through all the tools listed above.
We will work to ensure that the reopening of restaurants happens under ideal conditions and remain available if you have any suggestions to facilitate the achievement of this objective. 
If you are already a customer, feel free to set up these features now.
Not a partner of TheFork yet? Get all the advantages on your side when you reopen by registering here 
Frequently Asked Questions
What is happening to the Save Our Restaurants initiative? 
The Save Our Restaurants initiative was created to help support the restaurant community during the COVID-19 health crisis by giving diners the opportunity to purchase prepaid vouchers at their favourite restaurants to use for when they reopen. As Australian restaurants are now able to open for dine-in services in accordance with their local government, we will now decommission the Save Our Restaurants platform. 

Why is my phone number no longer appearing on my listing? 
The takeaway feature will no longer be visible on TheFork website, this function was created as a response to the COVID-19 restrictions that were put in place by the Australian government which allowed restaurants to only operate takeaway services. Now that restaurants are able to open for dine-in services in accordance with their local government, we will be focusing on our core business - Online restaurant reservations and driving customers into your restaurant. 
 
What rules do I need to comply with in order to reopen my restaurant?
Every state has it's own guidelines for the reopening of restaurants. Please click on your state below to see more information. 
Will I be still be charged a fee during the recovery phase?
For more information about fees, please contact your Account Manager or our Support Team on 1300 337 761
 
How do I limit my online covers using my diary to comply with the restrictions?
Please watch our live demo on how to limit your restaurant's capacity using: