Join "Back to the Restaurant" event and generate more revenue!
As TheFork our mission has always been to increase your restaurant revenue, your reservations, maximize your visibility  and optimize your activity. 
To support the Restaurant industry and to accelerate your business recovery, TheFork is now organizing a global campaign: BACK TO THE RESTAURANT.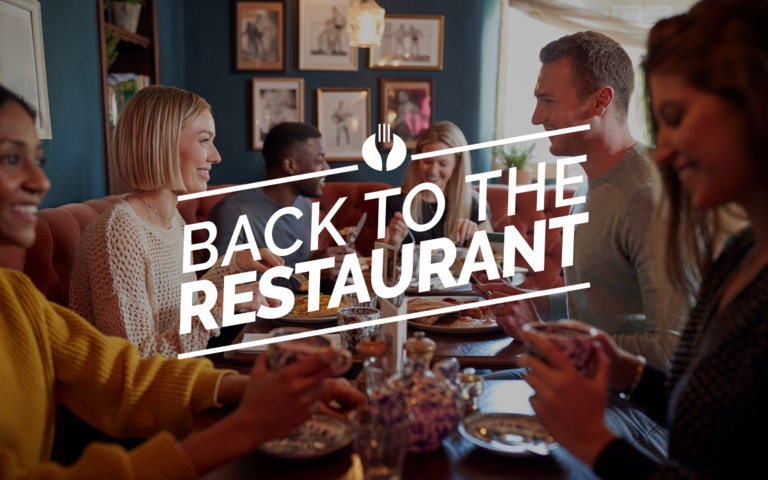 What's Back to the Restaurant?
It's the biggest initiative EVER launched to support restaurants in 20 countries and towards 20 million diners that will again enjoy food excellence in the 10.000 restaurants participating during 60 days.
How does it work?
Back to the Restaurant event will take place from September 17th to November 17th and diners will be offered 50% discount to enjoy coming back to their favourite restaurant and discover new ones to celebrate gastronomy with friends, family and colleagues.
What's in it for your restaurant?
Easily fill in your restaurant!
Participating restaurants are likely to get 4 times* more reservations than non participating restaurants and 2 times more reservations after the event. A great opportunity to fill in your empty tables!
Multiply your restaurant revenue by 2.6*
Get  your restaurant revenue multiplied by 2,6**and benefit from 2,4 times more gross margin during the operation to better and quicker recover from covid-19 crisis.
Get 4 times more reviews and traffic
Benefit from enhanced advertising and get 4 times more reviews and traffic thanks to: advertising of the event on TV shows, TheFork website and app, newsletters & social media campaigns.