How to Create a Dessert Menu: 3 Tips
Published 07.30.2021 - Last update 09.05.2023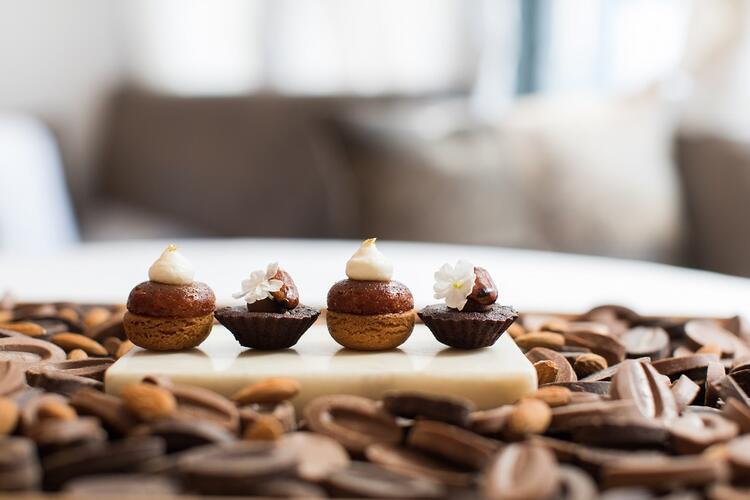 Deciding on menu offerings can sometimes be tricky but having something to satisfy your diners sweet tooth is always a good idea.
While dessert for some diners remains in the back of their mind, others save space just to top off their meal with something sweet. Offering a sweet treat not only gives another opportunity to wow your diners and attract more diners. Creating or maintaining the perfect dessert menu takes a little time and thought but we have a few tips that can aid you in the process.
Include desserts that make sense for your restaurant
While desserts are a great addition to any menu, they are still an investment that must make sense for your restaurant. Understanding what sweets pair well with your other menu items and also fall in a price window that matches the rest of the diners experience will help make dessert a success.
Offer Variety 
We know you have put a lot of thought and work into creating a menu that can satisfy the different tastes and moods of a variety of diners and your dessert menu should be no exception to this. Whether your dessert menu is one signature offering or an array of options, you can fine tune to be sure any diner with a sweet craving will be able to enjoy it. 
For a smaller dessert menu keep in mind:
You can add variety by having a simple dessert item like a signature cake or ice cream that can allow for different toppings and additions for diners to choose from like fresh fruits, sweet syrups, nuts, etc., making space for any taste.
For a larger dessert menu keep in mind:
You have more room and opportunity to provide a dessert option for any diner. Try to make the most of this by including options completely different from one another. Instead of offering all chocolaty and decadent options , consider adding in recipes that give a tangy citrus taste or sugary spice pop.
You can really attract more diners by offering a dessert menu that caters to the growing demand of diners looking for options that are vegan/vegetarian, more health conscious, and gluten free.  
Explore some of our recommended dessert ideas for menu inspiration sure to help you add variety to your menu.
Offer sweets that match the season 
Take inspiration from different times of the year and events happening that diners love to spice up any dessert menu and add extra appeal to diners.  Some examples of these types of offerings are:
More cool and refreshing treats or desserts like ice cream and sorbet during the sunny summer months. 
Finger food desserts that can be shared during holiday seasons that frequent more group reservations.
Regional specialties that locals will love and know and that travelers want to try to dive into culture during high seasons like summer.
Holidays specific treats, like adding a decadent Christmas inspired treat whether you have a christmas menu or not.
Still need a little guidance on creating a great dessert menu?
Here are a few simple steps you can refer to in order to aid you in this process.
Take time to understand which ingredients are attainable for your restaurant's dessert menu in terms of both price and what your diners might want based on the rest of your menu.
Once you have a list of ingredients you know are attainable you can build the recipes to create your dessert menu offerings and decide on suitable pricing for each offering.
Take beautiful photos of your dessert offerings and create clear descriptions for diners to understand which dessert will best satisfy their sweet tooth when browsing your menu. Use catchy and quirky names or be simple with straight to the point names that describe the desert exactly.
Make your dessert menu available to diners during the hours and days that best suit your restaurant and overall workflow.
Let diners know you are offering desserts or about the sweet recipes they can find at your restaurant by promoting your desert menu on all communication channels.