How to foster customer loyalty during COVID-19
01.08.2021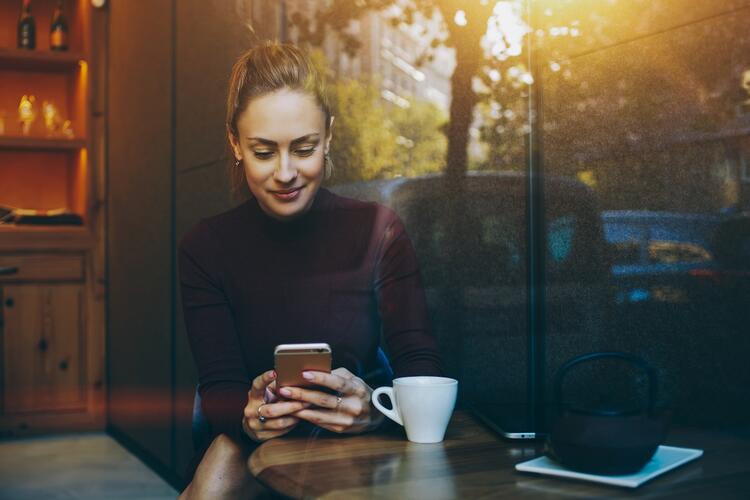 So many twists and turns in 2020 for the restaurant industry! Fostering customer loyalty in such a complex context is more than ever challenging. In order to support you, TheFork has prepared an inspirational checklist to help you boost your customer's loyalty and benefit from this key asset right now and in the long run.
What should your restaurant do to attract customers during the COVID pandemic
1- Inform your customers of your restaurant status
It may seem silly but given the COVID-19 pandemic, it's crucial to inform your customers about your restaurant situation, is it closed or open to the public? Are you open all day long or just for specific services? Do you offer takeaway or delivery services? As a restaurant owner you need to update and display all these information on your Google MyBusiness page, on your restaurant page on TheFork and on your own website and of course on your social media too.
2- Reassure them about health and safety measures in your restaurant
Even though restaurants are now slowly reopening and people are very much eager to come back to the restaurant, some clients might still be stressed out by the virus. This is the reason why it is important to display the health and safety measures you apply in your restaurant to make them feel safe. Get more tips on this key topic, HERE.
3- Boost your restaurant fame thanks to influencers and social media
Your restaurant is reopening ? Invite some local influencers to share this moment with their community and let them spread the word for you. Your chef has worked hard on a new winter menu? Display his new dishes on your social media channels with a nice angle. Learn more tips on social media HERE. Sponsoring your posts is also a good way to reach out to new customers.
4- Consider promotion and special offers
If your restaurant is open, contact us to implement special offers whenever you feel relevant to boost your restaurant occupancy. You can easily manage your services on TheFork manager. Your restaurant is closed to the public but you offer takeaway and/or delivery services? Consider offering attractive menus ( ex: lunch break package with drink & dish, 2 courses or 3 courses meal with a discount) or special attention ( offer today's dessert, some fresh bread…) it will both support your customer loyalty strategy and avoid food waste.
5- Capitalise on YUMS loyalty programme
First, you may wonder what are the Yums? Yums are loyalty points earned by customers when they book on TheFork. Dinners can then exchange their points for  loyalty discounts on reservations in a partner restaurant... Which could well be yours!
Joining TheFork loyalty programme is a safe/key/smart way to attract more dinners and boost your restaurant visibility. Today, more than 29 million visits per months are registered on TheFork website and App, on all devices. If you partner with TheFork and join YUMS loyalty programme, your restaurant will definitely benefit from an enhanced online visibility thanks to:
Dedicated banners and search filters to push restaurant participating in Yums programme
Dedicated Yums section on TheFork app's homepage
Marketing email campaigns powered by TheFork to push restaurants' selection among those who offer Yums
Did you know that only 2 to 5% of TheFork restaurant partners benefit from such visibility? In addition, we noticed that customers using Yums tend to book more often than others, have far fewer no-shows (0.4% of no-shows) and return to the same restaurant if they liked their first experience there. It would be a shame not to bet on these reliable customers to boost your restaurant!
To learn more about the Yums programme, follow the guide HERE
6- Show that you care 
COVID-19 has strongly impacted our daily lives and every business, the dedication of some professionals especially from the medical sector is amazing and deserves to be more recognised. If you partner with local hospitals or charities by donating for instance £1 for each order registered by your restaurant, you show that your team is caring and committed in supporting it's community, clients will for sure value this initiative and might tend to order or book more at your restaurant. It's a win-win.
 7- Fight against food waste
It's always very challenging to order the right amount of food and groceries in such an uncertain context. You might have foreseen a certain amount of orders for the day and in the end have a lot of food left, unsold and wasted. In order to avoid such a situation and also fight against food waste, consider partnering with local charities or specialist companies such as TooGoodToGo. A perfect way to both recuperate costs and lower your footprint.
To read more about How to reduce food waste in your restaurant, click HERE
Try out our PRO+ version now
Software is free for the first 6 months