3 key ways to boost your restaurant reopening
Published 03.15.2021 - Last update 03.15.2021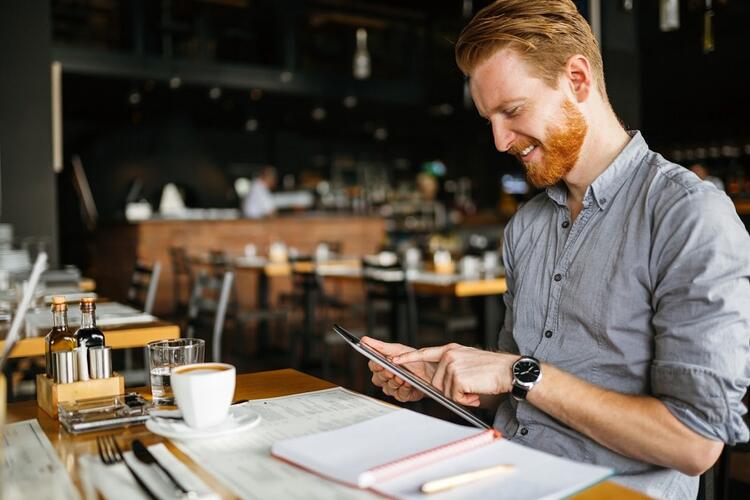 Get some tips to increase your restaurant bookings
It has been a year now that Covid has reshaped our lifestyle and it has been a major concern for the future of the restaurant industry. However, countries are lightening their restrictions and a brighter time for restaurants slowly appears. In the UK, it will be possible to welcome guests for outdoor dining from April 12th.  To help you with your reopening or to support your activity after you reopen, TheFork is providing you with the levers you can activate to boost your business. TheFork is supporting you with a flexible software platform and practical tips to boost your restaurant reopening.
Make sure your restaurant is ready to face a bookings boost
After this period of closure, customers will be pleased to come back to their favourite restaurants and discover new ones as well. Restaurants may experience a boost in bookings they did not anticipate. To be ready to welcome back more customers, just make sure you're ready both on a management and organisational level. 
What should you take into consideration to face this bookings boost?
It might be time for you to re-evaluate your suppliers. Indeed, some of your usual suppliers might experience delays or a lack of products to offer. Be aware that planning ahead of time with your suppliers is vital to your restaurant management. 
Make sure your restaurant follows sanitary measures and those imposed by the Government. Plan to always have enough masks and alcoholic hand sanitiser gel. Insist that your team adheres to and follows all of these key measures. 
Update your restaurant information: you may have to change your opening hours to match the local restrictions for restaurants, so make sure you've updated them everywhere (on all your different social media accounts, on TheForkManager, on Google my business etc.)
Update your calendar: make sure you synchronise your schedule on all your platforms
Implementing new menus: always gives a new dynamic to a restaurant and attracts loyal customers to try it. You could offer a menu based on seasonal items. Remember to add them on your TheFork page so your customers are aware something is new. You can add for instance a new pre-set menu or an a la carte menu
Don't forget to update your stock to have a clear idea of what you can offer 
Activate your Covid Badge on your TheFork profile to show would-be diners that you are compliant with the Covid safety regulations.
If you are equipped with a terrace or a sheltered outdoor area, prepare it and add it to your floorplan to welcome clients there too.
Marketing levers you should activate
Marketing will help you attract customers. Here are some ideas using marketing tools to bring more visibility to your restaurant. 
Add a Restaurant Booking Widget on your Facebook and Instagram pages as it brings value to your restaurant business. Diners visiting your Facebook or Instagram page can book a table at your restaurant directly from the booking widget on your page. As a restaurant partner, no commission is charged for bookings made via your  Facebook or Instagram Booking widget. This Booking experience is mobile-friendly, fast, and efficient.
Display your Yums badge if you're a participating restaurant. One booking out of five comes from a restaurant taking part in the Yums loyalty program -this represents 22% of overall bookings. If you would like to join the Yums program or have any other questions, please contact your Account Manager. 
Play with special offers. Customers are attracted to places offering them something for free. Why not offer them a glass of wine for the appetiser? It will bring more people to look at your restaurant if you promote this kind of offer. You may also play with TheFork features and set a specific time for a special offer such as a '20% discount on a meal'. This kind of special offer can attract customers and encourage them to come back to the restaurant or to discover it. 
Use social media to promote your restaurant and manage your online reputation. Taking care of all your reviews and comments and your social media channels is key to convey a good online reputation for your business. Update your pictures, especially food-related pictures to attract the eye of our users and push them to book. Communicate on social media about what is new at your restaurant.
Don't forget to communicate with your customer. Having a good CRM for a restaurant is a long-term objective, this will lead to improving how your restaurant is perceived and let people have a good image.  You could send them a newsletter and share your new projects, what you want 2021 to bring to your restaurant or what new items you have on your menu. See below how TheFork can help you to communicate with your customers.
You're not working with TheFork yet ?
If you want to boost your bookings, Try out our PRO version now
How to communicate key information to your customers and staff
TheFork Manager is really easy to use and it already includes CRM for restaurants. That tool allows you to  maintain a personalised relationship with each of your customers: 
TheFork Manager helps you to build your own customer database: last name, first name, email, allergies, dietary requirements, etc.  You can design and send directly from the software email and text message. You can therefore offer a personalised experience to your customers. 
The software gives you the key to interact directly with your customers. If you have important information to share, customers will be notified. You can prepare them for any news or potential updates.
You will also be able to communicate directly with your staff when you use "Service Notes".  This feature will help you to communicate the rules that need  to be followed.

Boosting your activity is part of your restaurant journey but you are not alone in this adventure. TheFork will provide you support to increase your bookings, to improve your reputation and give you more visibility. If you're a restaurant that is about to open, don't forget to check out our reopening checklist : Get ready for your restaurant reopening. You will find some tips to manage reopening during this unprecedented time.