Bet on autumn brunch to boost your business
10.26.2020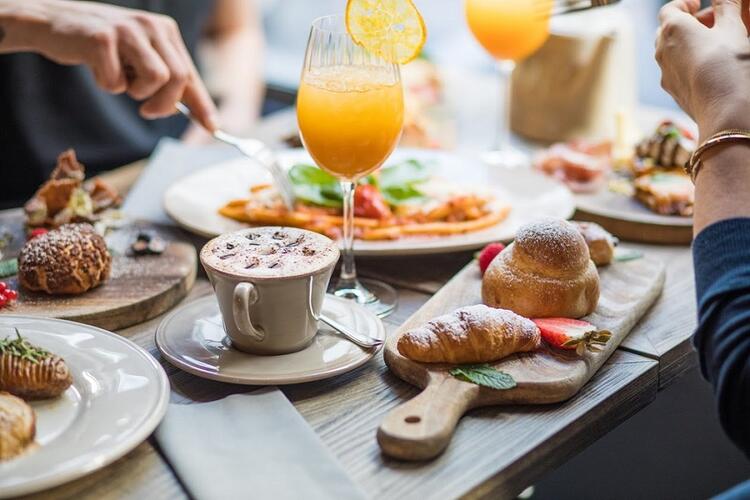 The concept of brunch as a way of building customer loyalty has been trending for quite a while now, and all the signs seem to indicate that its success is going to be long-lasting. That's why today we're presenting a list of the most important products that need to feature in any autumn brunch worthy of the name, plus a few ideas to help you stand out from the competition.
Does your restaurant offer a brunch menu? Is it a success? Are you planning to give brunch a try? You still haven't decided whether to include it in your restaurant's offering? TheFork thoroughly recommends that you give it a try, because it's a great strategy for attracting customers and making sure they leave satisfied. And autumn, with its mellow ambiance and long Sunday walks in the rain, is the perfect time to offer your customers brunches featuring great seasonal products.
Brunch is a gastronomic concept that allows for the mixing of ingredients, products and recipes with a fair degree of freedom, because it blends both breakfast and lunch dishes.  This means a very varied offering. It is usually served as a buffet or as dishes to be served à la carte and/or on a tasting menu of different dishes. 
Here are some dishes to give your brunch menu autumn flavours
Eggs
They are the star players of any brunch. They're a great product, both versatile and profitable, that can be served on their own (poached, fried or boiled or as an omelette) or with other ingredients, and are bound to please in both cases.
It's true that some customers are allergic to eggs, but most of the time they are eaten and enjoyed in any brunch, the most popular dish being eggs Benedict. Served on bread rubbed with garlic, with slices of ham and rocket leaves, maybe sprinkled with oregano too, they are an essential part of any good brunch. Why not give them a go? A good idea from a strategic point of view is to include a dish made from free-range or organic eggs in the brunch, for fans of healthy eating.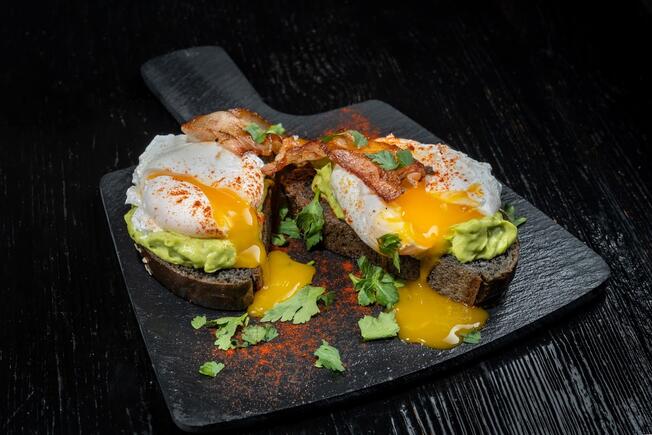 And because eggs go well with almost all ingredients, if you want to stand out from the crowd, it might be a good idea to offer more sophisticated dishes that will make your customers want to come back for more. That's the approach that the Benedict restaurant in the Marais neighbourhood of Paris took, offering a range of dishes of amazing variety based around eggs Benedict, with, cheddar, truffle or even salmon.
Bread
Another basic brunch product is bread. For some time, customers are no longer content with the classic baguette (made with white or wholemeal flour), croissants or pastries, they prefer more sophisticated breads, made with all sorts of cereals such as rye, spelt and quinoa, as well as those featuring dried fruit (it's time to think about pumpkin seeds, not forgetting sunflower, sesame and chia seeds, etc.). You'll score extra points if your brunch includes different types of breads. And if you can remember to offer breads for coeliacs, you'll be close to perfection.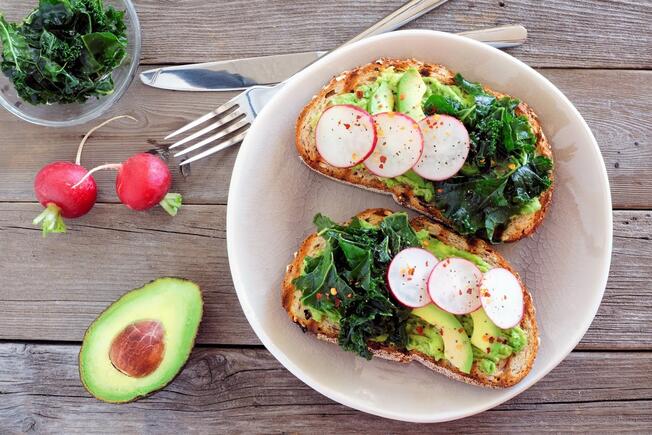 The Bel-Ami restaurant in Paris, that offers a huge brunch, stands out for the incredible variety of sweet and savoury breads on offer. The thing that customers like most is that the bread is all handmade with organic ingredients.
Sandwiches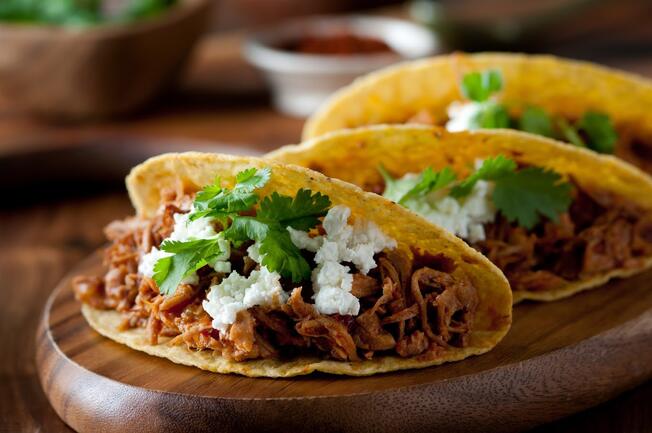 Any self-respecting brunch should also include a range of sandwiches and bagels, made with different breads and all kinds of fillings: chicken, beef, pork, fish, vegetables, charcuterie, and cheese. It's also a very versatile offering that customers enjoy eating. You can serve them with sesame seeds, salmon, ricotta, rocket and pan-fried tomatoes, for example. Don't forget burritos and wraps either, small wheat tortillas that you roll into cones and fill with ingredients similar to those used for canapés and bagels - they're shared all over Instagram.
In the Brunch Café in Lisbon, that offers an extensive sandwich menu, it's the smoked salmon bagel with cream cheese, pepper and shallot that takes first prize.
Soups and veloutés
Because autumn often comes with changeable weather and chilly days, it's also the perfect season to offer your diners soups and veloutés made with local seasonal ingredients. For example, you can always rely on classic pumpkin or mushroom soups, or a butternut squash velouté. Delicious, hot, creamy dishes made with three classic seasonal vegetables, plus that little extra touch that makes all the difference. 
Cereals, fruits and crêpes
Because brunch is sometimes seen as a particularly copious breakfast, it's essential that its most famous component should feature: cereals. Served in bowls, mixed with yoghurt, fresh fruit, dried fruit and seeds such as chia seeds, they are very popular. You can offer the different ingredients individually, by serving them buffet-style so customers can make up their own mixes, or put together your own recipes.
Hot on the heels of the cereals are fruits which also play a key role in the feast. Think about fruits that are in season now: apples, pears, figs, grapes and pomegranates, all autumn foods that go beautifully with the other brunch star players.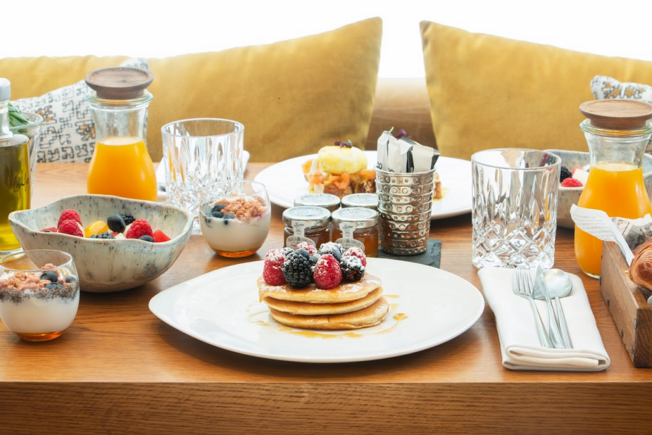 Pancakes, those small round crepes, beloved of the British, are another classic brunch ingredient. If you do decide to include them, you can be sure that they'll be a big hit with your customers. They are generally served as soon as they're made, topped with a sweet syrup. The Benedict restaurant in Barcelona offers two very mouthwatering versions. The first is served with Greek yoghurt, maple syrup, strawberries and Chantilly cream, the second with dulce de leche and bananas.  
Desserts
A little bit of sweetness is also an essential part of a good brunch. As well as croissants and sweet flaky pastry treats, restaurants frequently offer a variety of cakes and patisserie to suit every taste.  For example: chocolate gateau, apple tart, carrot cake and cheesecake. Nevertheless, to really ensure customer loyalty, a better idea is to include one or two original house desserts, that should be irresistible and that customers won't find in any of your competitors' brunches.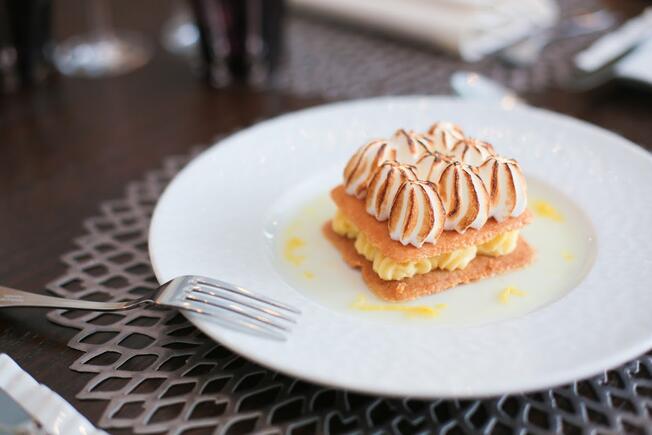 Let's take the example of the lemon meringue tartlets, strawberry marshmallow, and choux buns with salty butter caramel which are served every Sunday at Le Gabriel restaurant in Paris, which has two stars in the Guide MICHELIN.
Drinks
No brunch is complete without natural fruit juices, the easiest being orange juice. That being said, juices that blend fruit and vegetables are also very popular. Smoothies or milkshakes combining citrus and red fruits with ingredients like broccoli, red beetroot, carrot and herbs such as mint and basil can make all the difference in the face of the competition.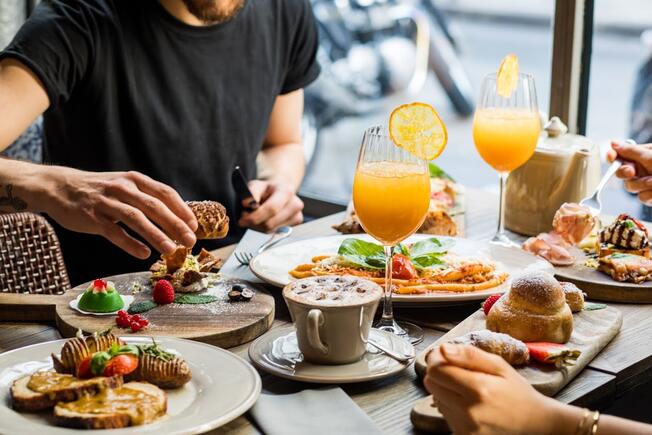 Of course, the most important thing is to serve good coffee, with the option of milk of animal or plant origin, as well as a varied menu of teas and tisanes. Other drinks that sell very well on brunch menus are cocktails such as Micheladas (beer, lemon and tabasco-style sauces), Bloody Mary (vodka, tomato juice, salt, pepper, Worcestershire sauce and lemon) or Mimosas (champagne, orange juice, sugar and cherries), like those served at brunch in the Carmencita restaurant in Madrid.
Vegetarian dishes
The number of vegetarian customers is on the rise as you're sure to have noticed. That's why it's very wise from a strategy point of view to offer dishes that will increase customer loyalty. It's a great idea to include one or two dishes without meat or fish on your menu and to have several different recipes in your repertoire.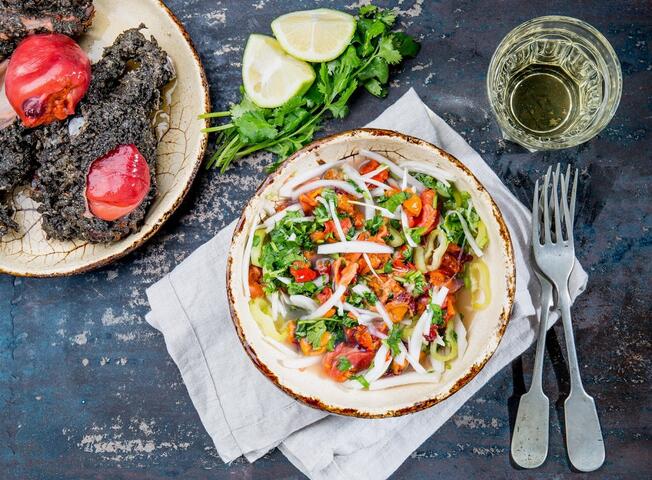 The Eixampeling Brunch Café & Bar in Barcelona offers "vegetarian brunch" options, including granola with almond milk, spirulina and chia seeds, a variety of fruit, poached eggs served with mushrooms, spinach annd haloumi cheese, homemade fruit tarts, as well as a long menu of vegetable drinks and vitamin-packed fresh fruit juice cocktails. It's a great way to ensure that there are dishes to please everyone. Would you like more advice on attracting more customers to your restaurant this autumn? You'll find three brunch ideas here.
The best thing about brunch is the variety: so we advise you to offer products such as cheeses, an assortment of charcuterie, quiches, savoury tartlets and fresh salads. Offering dishes suited to every taste is the fastest way to successfully increase your number of loyal customers.
What's the foolproof way to design the perfect mix of dishes for your brunch menu?
You can use TheFork Manager database to record all your customers' preferences, so you know what produces the best results and increases your revenue. If you don't have it yet, click here to get it.
In any case, the idea is that your restaurant should be fully booked on a regular basis and successfully increase the number of loyal customers. And now, make yourselves comfortable, brunch is served!
​
Try out our PRO version now
software is free for the first 6 months