Discover what COVID-19 sanitary measures restaurants are taking
Published 10.23.2020 - Last update 10.23.2020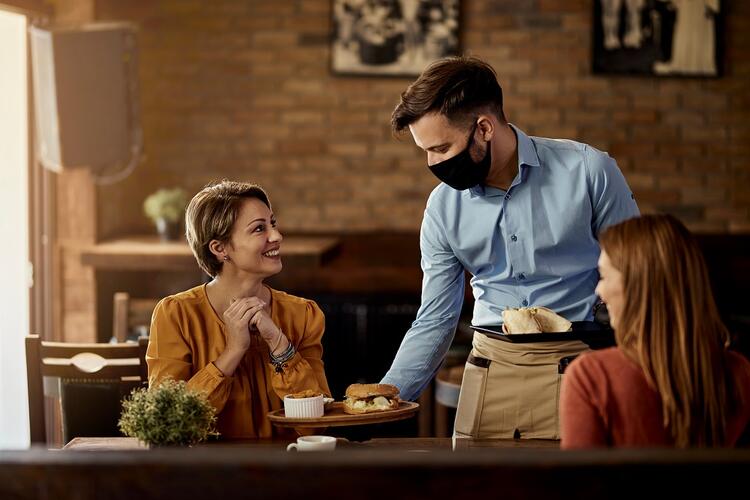 Covid Restaurant Safety practices
In the uncertain climate of Covid, the restaurant industry has been strongly impacted and both your staff and your clients might not feel 100% secure about coming back to the restaurant on a regular basis. To better support you and reassure both your staff and your potential customers, TheFork has listed some ways you can make your clients and staff feel safe and comfortable.
What do we advise our restaurant partners:
Display the Covid Measures in place in your restaurant
Making sure you comply with your local health & safety regulations is key to reassure both your staff and customers. Restaurateurs should also:
Keep up to date with the most recent rules for your restaurant locality as different restrictions apply across different parts of the country.
Respect of social distancing measures.

Implement a contact-tracing record.

Limit activity to table service with seated customers only.
Ensure spacing of one meter minimum between each chair.
That is why TheFork has created a COVID badge which makes it easy for diners to recognise those restaurants that are adhering to relevant safety practices.  All these measures once implemented can now be displayed directly on your restaurant page with TheFork's COVID badge.
Restaurants featuring our COVID badge will display all of the relevant safety practices they are adhering to, such as:
Card payments accepted

Extra cleaning service implemented at the tables, toilets and kitchen

Food served only at table

Guest spacing 1m

Hand sanitiser for customers

Single use products on the table

Staff wearing masks
The main benefit of Covid Measures display: When users arrive on your restaurant page on TheFork, they can directly see that you are applying strict rules to protect them and ensure a nice and safe moment at your restaurant.
Try out our PRO version now
software is free for the first 6 months