Easily handle your stocks and floor plan thanks to TheFork Manager !
Published 07.07.2020 - Last update 07.07.2020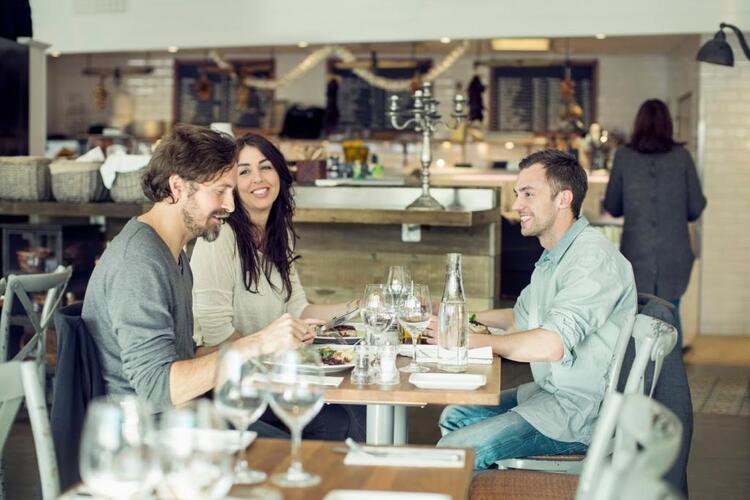 TheFork Manager, a great tool to manage your restaurant' floor plan and stocks
Within the context of Covid 19 crisis, TheFork teams are more than ever committed to support restaurants and help them boost their business. Thanks to TheFork Manager tool, handling stocks and personalizing floorplans has never been easier.
Discover some tips to take full control over your inventory and get a floor plan tailored to safety measures.
Take control of your restaurant's floor plan
We know that having a good management and optimization of your restaurant space is key given post Covid-19 context; hence, TheFork wanted to give you relevant features to help you optimize your space.
This is why the Digital FloorPlan feature is available* for all our restaurant partners on TheFork Manager; using it will give you full control over the core aspects of your restaurant space management : 
First of all, you will have the possibility to preview the available space in your restaurant and then, draw the limits in order to obtain a fixed space. Thanks to that, you can try to virtually find the best disposition without having to move a single table.Moreover, you will also be able to set the number of people per table, a feature very useful especially given the Covid-19 challenge.

 Speaking about Covid-19, the digital FloorPlan will provide you a huge help regarding the social distantation rules  as you can try to find the best combination between space optimization and safety in just a few clicks.

In addition, by blocking tables and  fixing the distance between them you will have a total control over your restaurant space and be ready to welcome your customers in a very safe way while guaranteeing you an optimization of the potential revenues you could get. 
Aside from giving you total control over your restaurant inventory , TheFork also provides your clients the possibility to choose in advance where they want to sit. They can select  the area type (inside, terrace, outside,rooftop,patio or garden) but also the table type they want ( standard,tall,low,shared,counter ). A great way to enhance guest experience.
Digital Floor plan enables you to set up the perfect restaurant inventory to maximise your profits and at the same time keep both your staff and clients safe. 
Optimize your stocks to better control your bookings
In fact, TheFork Manager offers you the possibility to optimize your stocks by having a total control over your availability by time slots.
Time slot and booking limitation : You can decide how many covers you can receive per time slot but also limit them based on the source (offline, online) , this if combined with an optimized floorplan can assure you to never be overbooked on a timeslot and then orienting bookers to another time in order to maximize your profits. 

Queueing list : If you still have unexpected demands ( like walk-in) don't worry, thanks to the queuing list feature this problem is sorted, you can add the unexpected booking to the queue so that when a table is available, you can easily notify the customer, change their booking status to confirmed and get ready to welcome them. And this is online, so no need to make them wait inside your restaurant especially now, given the safety rules. As a result you will never have to refuse a booking,but just offering the customer a time slot that better suits you and then secure the booking! It's a win-win! 

Seating requirements : Another feature which is very helpful is the possibility to limit the number of people per booking and so per table, this functionality was designed to give you even more control over your booking and appears to be extremely helpful when you face capacity requirements. 

Seating time : Finally, you can also set time limits per bookings in order to maximise your revenues by allowing your restaurant to welcome as many clients as possible per time slot.
By increasing your control of the bookings you receive and having an optimized floor plan, you will benefit from all the keys to help you to optimize your restaurant management on a daily basis and rise up after unexpected crises such as the Covid-19.

Not part of our community yet? It's the perfect time to join us! Click here and obtain key features that will help you optimise your restaurant management.
*Digital Floorplan feature available for the PRO and PRO+ Plans under the new version of TheFork Manager