Discover the Insider selection and its advantages
03.05.2019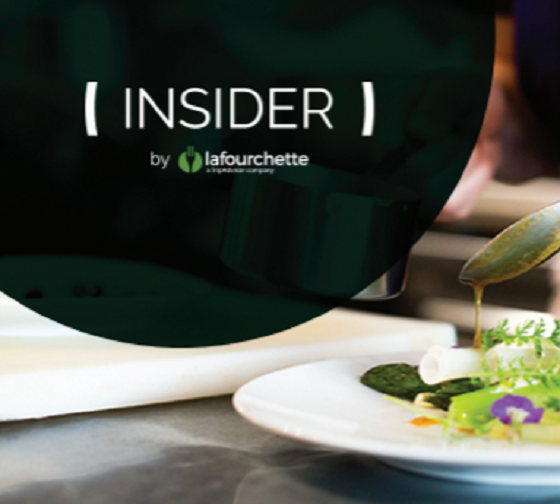 Have you heard about the INSIDER selection yet? Find out why more than 2,300 TheFork partner restaurants are already part of this selection and how it is boosting both the visibility of their restaurants and their volume of reservations.
What is the INSIDER selection?
On the customer's side: the INSIDER selection is the guarantee of reserving a table in the restaurants that are the most popular with gourmet diners, savvy foodies, and restaurant reviewers. INSIDER identifies the best restaurants currently on offer at a glance, to suit every taste and at every price.
On the Restaurateur's side: belonging to the INSIDER selection is true proof of recognition. This exclusive selection of the best restaurants of the moment, recognized for their individuality and the quality of their cuisine, benefits from numerous advantages, including visibility on TheFork app and TheFork website.
Restaurants: how can you join the INSIDER selection?
By definition, an INSIDER restaurant is an excellent restaurant that is unanimously recognized, measured on the basis of:
customer ratings. Therefore, TheFork community plays a decisive role.
distinctions received from restaurant guides (Michelin, Metropoli, Repsol...) and influential blogs
The opinion of our gastronomy experts at TheFork
What are the advantages for a restaurant to be part of this selection?
Being part of the INSIDER selection guarantees a restaurant:
greater visibility via highlighting of the INSIDER section
the benefit of a dedicated communication channel aimed at a wide audience of curious gourmets, hungry for new food experiences
enhancement of your brand image through a more attractive restaurant page enriched with exclusive content, fuller and more detailed description, etc.
a visit by a photographer to your establishment to carry out a professional photo shoot
more discerning diners
more reservations
Where can you book an INSIDER restaurant?
Boosted by its success, the INSIDER selection, which started out in France and Spain, is now present in 6 countries (France, Spain, Italy, Portugal, the Netherlands, and Switzerland). It is composed of restaurants with a wide variety of culinary inspirations - but what unites them? Very positive reviews from TheFork community.
Does my average bill meet the INSIDER selection criteria?
The restaurants that make up the Insider selection are unanimously recognized by diners, reviewers, and TheFork experts for their cuisine and the experience offered in their establishment.
An INSIDER restaurant can be family-friendly, romantic, or award-winning, offer French, Japanese, or Italian specialties, and its average bill can range from 20 to 100 euros. Briefly, all restaurants have a place in the INSIDER selection as long as they are recognized for their excellence.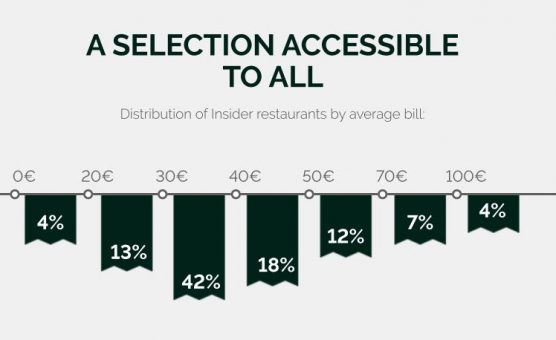 Find more information about the "Insider" selection by downloading our free infographic here!