A day in the life of a restaurant: TheFork volunteering project
Published 07.05.2022 - Last update 05.16.2023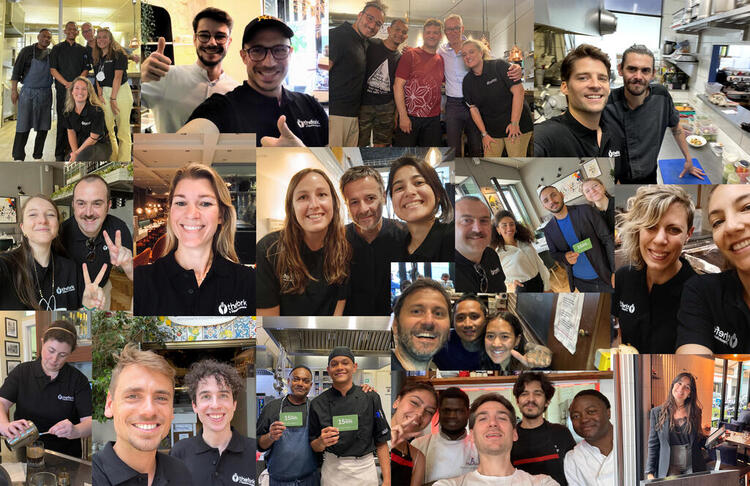 TheFork employees go behind the screen to discover the daily life of a restaurant employee
At TheFork, we become part of the restaurants' team immersing ourselves in their day-to-day missions
After two years of pandemic and suffering a loss of diners and revenues, the restaurant industry started to recover but the current inflationary economic situation and the shortage of seasonal workers keep challenging restaurateurs. At TheFork, we always want to support the restaurant industry and this time, we want to be literally next to them with TheFork volunteering project "A day in the life of a restaurant".
Boost your business now
with our PRO version
TheFork volunteering project
Is there a better way to help and understand restaurants than working on the ground with them?  That's why we have brought our different teams to the restaurants in Spain, Italy, and France starting from June 27. For one day, TheFork employees have switched from belonging to the Top Management, marketing, sales, or account management teams to being part of the day-to-day missions of the restaurant such as dishwashing, reception, or service. 
In addition to help TheFork's employees to better understand the challenges faced by restaurant owners everyday, this project also aims to  highlight the positive aspects of ALL the restaurant professions, which whether in the dining room or in the kitchen, contribute to the magic of  offering happiness through amazing dining experiences.
We take all these learnings back to TheFork offices and we will definitely use them to continue to provide restaurants with the best solutions!
Do you want to know if TheFork crew was up to the level of the restaurant's teams? Watch this video and judge for yourself! 👇