The MICHELIN Guide partnership is live on TheFork
02.27.2020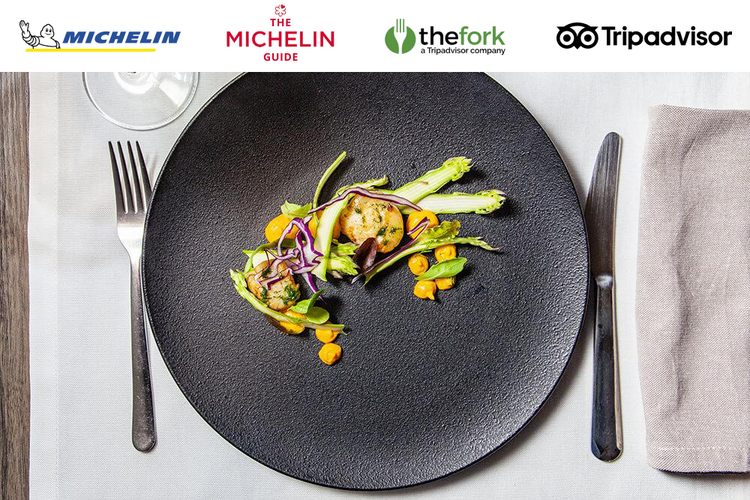 Discover more about The MICHELIN Guide partnership with TheFork 
To offer diners a complementary way to find their ideal dining experience, as well as improved access to a wider choice of high-quality restaurants around the world, TheFork allows now diners to access and book easily 4,000 out of 14,000 MICHELIN Guide restaurants on its platform

After announcing their strategic partnership in December, The MICHELIN Guide and TheFork unveil the first result of their collaboration. From today, TheFork's 29 million monthly visitors will be able to access the MICHELIN Guide's enriched content directly on the platform, and identify and book  in one click on The MICHELIN Guide has also implemented TheFork booking solution on its online platform in order to allow MICHELIN's users to easily book restaurants that are available on TheFork. 

TheFork restaurants from The MICHELIN Guide selection will be highlighted on the platform through dedicated banners, filters and tags that allow the user to have access in one click to the MICHELIN Guide restaurants or to access them by distinction: Stars, Bib gourmand and Plates. 

TheFork also enriches its content via the display on its restaurants pages of the MICHELIN Guide content including the MICHELIN Distinctions and the MICHELIN Guide's Point Of View, which presents the restaurant, its atmosphere, its history, and its specificities through the eye of the Michelin's inspector. 
We're glad to offer to TheFork's members the best of 2 worlds: on one side the unique and highly curated selections and content of the MICHELIN Guide, on the other side, the power of TheFork's community of millions of passionate Diners. The MICHELIN Guide content allows us to go one step further in our mission to help every diner to find and book the right restaurant experience at the best price. This partnership also allows us to promote to a wide international audience, especially the youngest,  the historic savoir-faire of the MICHELIN Guide, which has endeavored for 120 years to provide consumers with the best, independent and most trustworthy information on restaurants, while at the same time constantly respecting local regions and gourmet traditions and promoting the work of passionate chefs."

 

explains Bertrand Jelensperger, senior vice president, Tripadvisor Restaurants and CEO, TheFork.
Your are part of The MICHELIN guide and would like to be bookable on TheFork, visit our dedicated section.