Five online essentials to remember when opening your restaurant
11.30.2015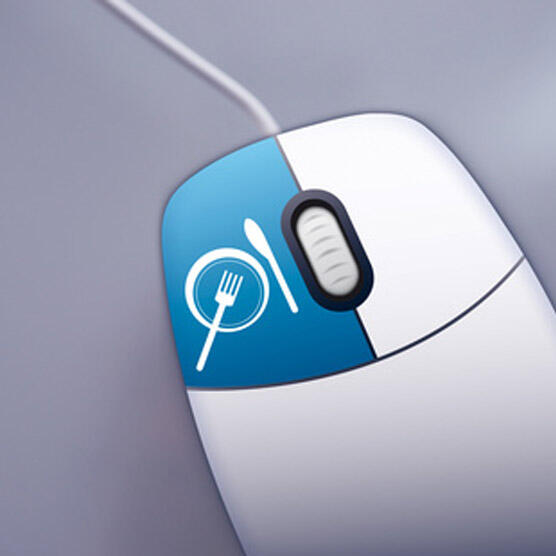 The online visibility, reputation, and "bookability" of your restaurant are key factors to consider when opening a restaurant. The time when the only way to promote your establishment was an ad at the bottom of your local newspaper is long gone. To help you in setting up your restaurant, here are our top tips:
# 1- Create a website for your restaurant
Why? Your restaurant website is a virtual portal to your restaurant and its main purpose is to convince users to visit. If a customer searches for your restaurant online and you don't have a website to view, your restaurant door may as well be closed. Why not also consider adding a booking button to your site? This way, visitors can make reservations directly in just a few clicks. It's true that if you are thinking about opening a restaurant, it's far better to be a great chef than an IT expert. However, that's no excuse for not having a website – there's always a solution! If you feel up to it, create a site yourself. If not, there are plenty of website templates for restaurants or you can even pay a webmaster who will create a tailor-made site for you.
# 2- Offer online bookings
You can't have your restaurant open 24/7 and you also can't be stood by the phone constantly either. It's therefore essential that you use an online booking system. This means customers can reserve a table in your restaurant even when you are closed or mid-way through a service. In the midst of all the action, you're unlikely to be free to answer the phone. Online booking is actually expected by your customers. According to a 2014 study, 80% of respondents preferred to make dinner reservations online. Today, people use the internet for everything. Think about it, if you had to buy an airline ticket, how likely are you to go to a travel agency? Would you in fact buy it directly online? Online reservation is easy, practical, and fast. Serve your customers and make your restaurant open to online booking!
# 3- Create a relationship with your customers on social networks
Your customers spend a lot of time on social networks. It's therefore an excellent means of communicating with them and promoting your restaurant. Create a profile for your restaurant on the most popular social networks. However, be careful! Don't just create accounts and leave them dormant, make sure you stay active. It's better to be active on just one social network and produce regular posts than have a presence on all and never post anything. You can even interact with your future customers before opening your restaurant. Keep people up-to-date with how the work is going, get them to vote on dishes for the menu, or cocktails for the bar list. This will allow you to engage with your customers and increase the circle of people that will make up your initial customers when you open the doors to your restaurant. Which social networks are essential?
• Facebook has 890 million daily active users on average; and 58% of web users have an account. Share photos of dishes with them and whet their appetite! And why not go the extra mile and think about adding a booking button to your Facebook page!
• Google +. At the moment, having a Google + page for your restaurant is almost as important as having a great location. Creating a profile on this social network will allow your customers to find your restaurant on Google Maps instantly.
• Twitter, Instagram, Pinterest… are all highly popular social networks that will allow you to reach a large number of potential customers.
Would  you like to know more about how to behave on social networks? Have a look  into the Social Media Strategy Tips that TripAdvisor gives you !
# 4- Publish your restaurant in online guides
When thinking about setting up your restaurant, you should also consider making sure that it is listed in the most important food guides and making it easier for your customers to find you. We've already spoken about customers that know the name of your restaurant and are searching for your site directly, but how do you reach customers that don't know your name yet? Don't forget that it is becoming increasingly common for customers to search for restaurants on reference guides such as TheFork or TripAdvisor. For web users, looking for restaurants on guides is easy and practical because they can search by type of food, location, average price, or level of service offered by the restaurant. For example, if a customer wants Japanese food in the center of Paris, they can easily search for corresponding restaurants using these kinds of online guides. It would certainly be a shame if customers couldn't find your restaurant! Therefore, give your restaurant the most exposure possible and make sure it is referenced in guides in order to attract the most customers possible.
# 5- Manage your customer reviews
Even if you don't choose to do this yourself, there is a high chance that your restaurant will be listed by your customers on the main online review sites. Whether you want it to happen or not, your customers will talk about your restaurant online and share their dining experiences with other users. Taking control of your restaurant profile on sites such as TripAdvisor is essential. By doing this you can manage how your restaurant appears, update your information, and follow and respond to your customers' reviews. Keep active on these sites and build a great online reputation. Interacting with your customers is important because this shows that you are interested in their experience and will encourage other potential customers.
-----------------------------------------------------------------------------------------------------------------
To summarize, we know you are most concerned with choosing the best dishes and making sure everything runs smoothly when you open a restaurant, but take time to consider your online strategy! In today's environment, it's a key factor in your company's success. Have you just opened a restaurant? Share your online strategy with us in our comments.