Ideas to collaborate with Food influencers
09.10.2018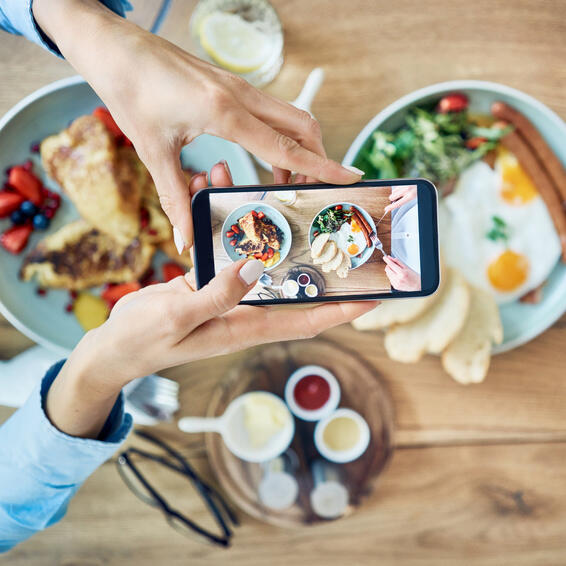 Food influencers have become key components of restaurant marketing in this digital age. One thing is certain; collaborating with influencers to reach your potential audience is an art in itself. A combination of strategy, creativity, common sense and monitoring the lifestyle of these digital personalities on their social networks.
Before beginning a collaboration, one would ask:
Why include food influencers in restaurant marketing?
We find various reasons to do so:
To have a positive and direct impact on potential clientele and consistently attract them to the restaurant.
To promote one-time events from the restaurant's marketing plan.
To improve the restaurant's brand image, give it prominence and keep up with trends.
To increase sales in an original and effective way in a relatively short period of time.
A food influencer's recommendation can have a definitive effect. For instance, a brand's Instagram account can significantly increase their followers due to an influencer's actions. If the account content strategy is effective,
these followers will become customers
, likely within a short period of time.

The first step is to identify the business's potential clientele and to search for food influencers that address the same audience.

The second step is to analyze the type of content that this influencer delivers to its followers and see how it can tie in with the restaurant's marketing storytelling.

The next step would be to create collaboration proposals for each influencer.
To perform this final step, you can find inspiration in ideas like these: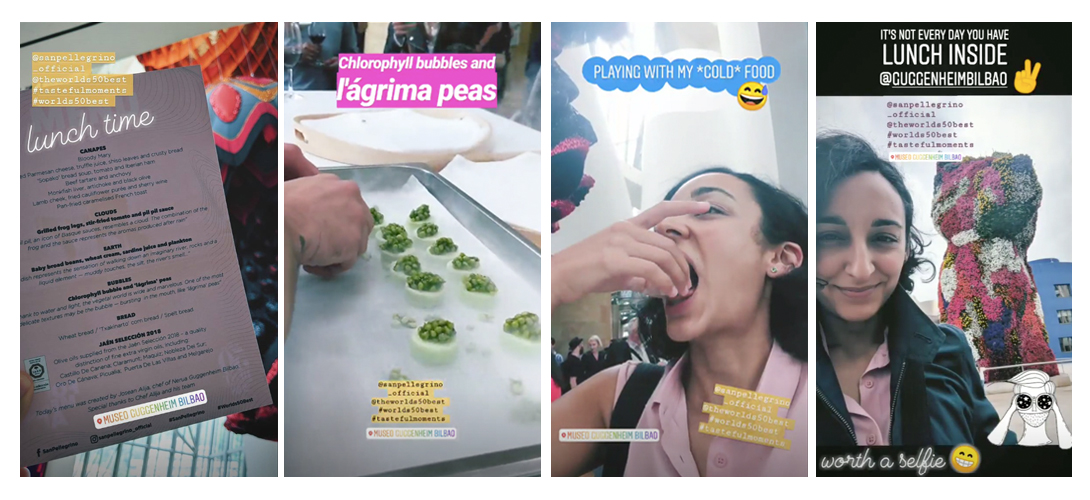 Leyla Kazim
Invite them to the restaurant and make stories explaining the preparation of a dish from start to finish
If the food influencer is someone who likes to share recipes, you can propose a collaboration where they publish various stories that show the preparation of the main dish, for instance. They would enter the restaurant and into the kitchen, show the preparation process and, of course, taste the dish afterwards. A story from start to finish with a guiding theme. It is a collaboration where the influencer benefits by publishing dynamic content for their followers and, of course, where the restaurant benefits by directly advertising its products to its potential clientele.
Offer exclusive discounts to the influencer's followers
There are food influencers that like to award their followers with free products. You can invite the influencer to publish a post or story with an image or video of the establishment that includes a "secret" word so that followers can go to the restaurant and receive a free drink or dessert upon mentioning it to the waiter, for instance. It is a splendid way to attract that potential clientele and gain prominence.
Create an event that is relevant to food influencers
You can do research on the most interesting topics for influencers that are relevant to your potential clientele and create events at your restaurant that are particularly tailored to them, such as tastings, talks, workshops, book presentations, show cooking by renowned chefs, etc. In so doing, you can ask them to do live streams of the best moments from their Instagram and Facebook accounts and, if they are bloggers, you can even ask them to write an article. It is a strategy that is a bit more complex and requires a greater investment, but it can be very effective in promoting your restaurant and establishing a trustworthy relationship with these influencers.
Preparing the influencer's favorite dish and giving it their name
How do you directly touch an influencer's heart? By doing special things for them that are related to their lifestyle and personal history. If you find out your desired influencer's favorite dish or recipe (you can certainly find out in their content), you can invite them to try out this dish, deliciously prepared by your chef, and you can temporarily include it in your menu with their name as well. It is a gesture that they can share with their followers in many ways, establishing an emotional bond. What do you think?
As you can see, there are no formulas when it comes to having influencers for food marketing. The trick is to:
Find the best influencers for your business.
Establish a good relationship with them. Follow them on their social networks, interact with their content, share, like and even comment it while consistently maintaining a coherent style, tone and storytelling in your restaurant's brand image.
And offer them collaboration proposals where both parties benefit.
Lindsey Tramuta
Is your restaurant already receiving food influencers? We hope that's the case!