Halloween at your restaurant: how to fill your tables
10.15.2021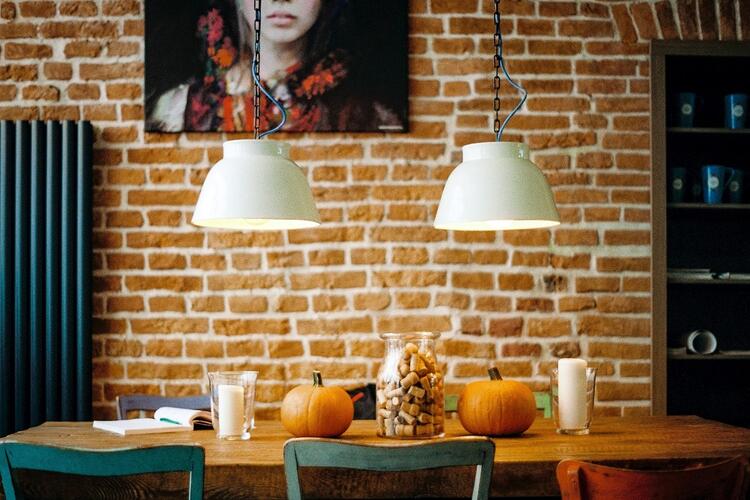 It's already Halloween at your restaurant! Like every year, this event is repeated, which helps to increase sales and promote your business to new customers and turn regular diners into loyal customers.
It is a date that many diners choose to celebrate outside their homes and in restaurants that provide them with the best experience. Is your restaurant prepared? Turn down the lights, pour yourself a black vodka cocktail, put some mysterious music, and read the following ideas to make your restaurant scary this Halloween.
Offer special events 🎃
To take full advantage of this annual holiday, you can make a themed week starting on October 31st, the day on which Halloween is celebrated globally, thereby attracting customers over several days. Here are a few examples:
Limited-edition dishes
How about creating a special dish for each day of the week and including it in your food service menu to tempt your customers? And yes, the pumpkin could be the main ingredient, along with other products from the fall season. This strategy always works, since we play to customers' immediacy and need to not miss out on this opportunity. The effect is even stronger on younger customers, whom you can impress with sweet dishes (the most typical Halloween dishes) that have a scary appearance. Examples include frightening colors, black or purple, bloody pumpkin cakes with strawberry syrup or candies with surprising flavors.
An esoteric scene 
If your restaurant is aimed at a female audience between 30 and 50 years of age, for instance, you have the perfect target group to celebrate Halloween differently by organizing a special esoteric dinner with a mystical ambiance, special food offering, card or oracle readings, meditation sessions and rituals for wealth, for instance, using professionals that perform these activities for a living and do so spectacularly. To round off this event, you can hire a trio of classical strings that perform special versions of mysterious songs, or a Celtic musical group, for instance. You will certainly give them a spectacular surprise!
Costume and cocktail events
Here is a surefire combo: costumes, succulent food and thematic cocktails. Would you like to provide all this? You can hire a bartender who is an expert in mixology and evokes great alchemists by preparing drinks in a magical potion style with very colorful recipes, creative flavors and with liquid nitrogen, for instance, for that very special effect. Of course, it is fundamental to invite your customers to come dressed and also have a party bag with masks for the shyest amongst them. A key factor is to have staff sport a creepy look to be part of the celebration.
Another attractive idea is to create a space so that customers can dance around an artificial bonfire and scare away bad spirits, like our ancestors did.
Movie night and special menu
Another fantastic idea for filling your tables on Halloween is to create an event that includes a themed menu and scary movie or short film presentations. You can offer a menu with 3 special dishes and place caramelized popcorn free at your tables for sharing. Is there anything more attractive for your customers than a night of short Stephen King films, delicious food and free popcorn?? And if you furthermore place more faint lighting with large chandeliers and candles, you will achieve a powerful effect that will surely make them come back next year.
Scary family brunch
And to close the week, you can invite your customers to have a different brunch experience on Saturday and Sunday with special food and lighting. You could make your own versions of traditional Irish Halloween recipes, for instance, the place where the festival originated, such as boxty pancakes, made with sweet potato, milk, eggs and powdered sugar, or more resounding dishes such as Colcannon, consisting of mashed potatoes, milk, cabbage and butter; perfect for sharing.
Since it is a family event, the most important offering would have to be the sweets and thereby delight the little ones, with homemade caramelized apples and cakes with ghostly decorations. In this respect, do not forget to include children's recreational activities such as face painting, scary storytelling or a roulette with surprise prizes so that both parents and infants can be delighted by your Halloween event.
Set the scene at the restaurant 👻
One of the "main courses" of the entire Halloween event is the decoration. You can do it:
The classic way
By using orange and black as a base, along with pumpkins, candles and typical iconography such as witches, zombies, death and fear. However, we recommend that you seek the advice of a professional interior designer so that your restaurant can truly look spectacular and you can stand out from the competition, who will certainly have their version of Halloween. Don't forget to decorate the restaurant entrance so that customers who walk by can be enticed to live the experience, and decorate the restrooms too, which can lend themselves to more fun decorations.
Conceptually
If your restaurant's style is more on the minimalist side and does not fit in with a commercial and eye-catching Halloween decoration, you can integrate this holiday in your decoration by using strategically placed elements and responding to an idea, such as the Celtic origin of this pagan celebration, the Druids, wizards, spell-casters and all the mysticism or even classic scary stories. By doing so, you can place table centerpieces with small pumpkins, cinnamon sticks and mistletoes, reduce the lighting a bit and create lamps with turnips and vegetables like it was done during that time. Or you can place graphical elements according to the concept of your choosing on the menu and according to the restaurant's image.
Of course, if you implement these very attractive Halloween measures at your restaurant, you must promote them via all your digital channels. Mainly on your profile on TheFork, where, in addition to publishing your special menus for this date, you can also offer discounts to attract more customers.
Click here If your restaurant still does not have a profile on TheFork.
Let the reservations come flooding in!