How to Get My Restaurant on Google Maps
Published 09.09.2019 - Last update 09.05.2023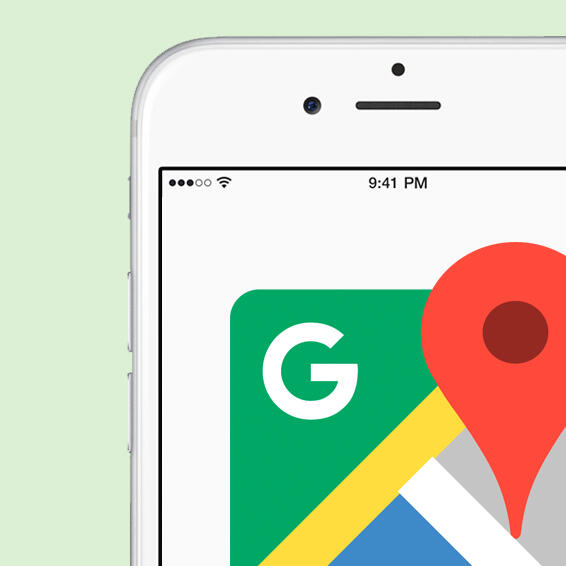 Although any restaurant should be easily findable online nowadays, some of you may be asking yourselves: how can you add a restaurant to Google Maps and make it rank well to consistently attract customers?
This article provides a step-by-step guide to make your business properly appear on Google Maps searches - if you still have not registered it on this platform that is so crucial nowadays - or to ensure that you have done so properly. Time to get to work!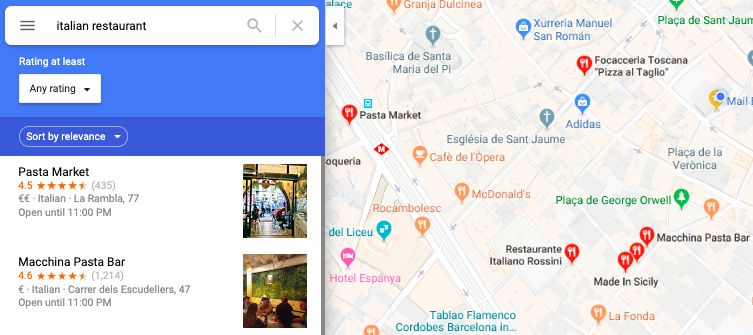 Create a profile on Google My Business
Through Google My Business, Google has centralized business listings on its search engine and Maps, so the first step would be to create a restaurant listing by clicking on the following link:
Add a restaurant listing
There you can fill in the information about your business, adding data such as the name, location, the category of services that you offer, website, contact information, etc. Once you have completed these steps, Google will request a method to verify this information.
Google usually sends you a code to the restaurant's postal address and, once you receive it, you complete the process by entering the received code in your Google My Business listing. Once your account is verified, anyone can find your restaurant if they enter its name on Google Maps.
Update your restaurant information
The next step is to have a very complete restaurant listing to create the perfect brand image when customers look for your business.

Make sure that you keep the profile updated with complete and accurate information about the restaurant. For instance, both customers and Google find it very important to have accurate business hours, and if they change during holidays or events, it should be reflected on the platform to make it reliable for customers.

Make sure that you have the best images and videos of your business and that they are always up to date. We recommend that you upload an image of the restaurant's logo, another spectacular image that represents your offering very well and place it as your profile picture, along with more succulent photos of your other services with information such as the names of the dishes, of your events, etc.
Upload images in .jpg or .png format up to 5 MB and at a minimum resolution of 720 x 720 pixels. If you are uploading videos, make sure that they are no longer than 30 seconds, no bigger than 100 MB and that they have a minimum resolution of 720 pixels.
Generate interaction on your Google Maps profile
With the preceding two steps, you have ensured that your restaurant will appear on Google Maps if you search for it by name. The following step is to make your business appear among the options if your business sells Italian cuisine and a customer enters "Italian restaurant" in Maps. This is called increasing your profile on the platform. It is a process that can take some time but that you can accelerate by doing the following:

First, ask your closest circle of friends to regularly visit the profile, give it a positive star rating and write honest reviews about your services.

Ask your customers to do the same. The waiter could kindly suggest it before customers leave the establishment. You can also create cards with your business's data on Maps and ask for a rating as you give out a free shot at the end of the evening, for instance, or share with them a brief link that takes them directly to your profile. You can also encourage your online followers with posts on social media, etc.

Respond to all the opinions that you receive on Google Maps, especially the positive ones, since they help to improve your business's visibility on Google and increase the odds of customers visiting the restaurant.
Now you know how to add a restaurant to Google Maps and how to increase your profile to make it appear organically on Google without entering the restaurant's name. And to help increase your online reputation and collect an increasing number of reservations, we recommend that you likewise keep your business's profiles on TheFork and TripAdvisor , the two leading platforms in the restaurant industry, up to date.
Click here to register on TheFork if you still have not done so and click here to earn views on TripAdvisor. The important thing is for your restaurant to have a presence on every channel where customers look for restaurants so that you can have your tables full the majority of the time. Amen to that!