Dive into summer travel trends to attract more guests and maximize restaurant revenue
Published 06.21.2021 - Last update 07.06.2021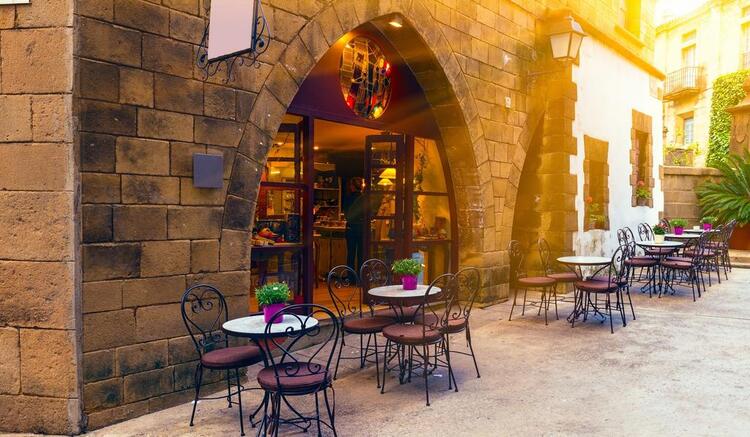 Europeans are ready to pack their bags and spend their holidays away from home with 78%* revealing they plan to travel this summer.
While international tourism is gradually picking up, the restaurant industry will also rely on local tourism, since 65% of Europeans plan to travel within their country. 
The sector's recovery continues this summer, with 22%* planning to dine out at restaurants while on vacation 3 or more times per week. 
After months of only dreaming of getting away to some of Europe's most lively and touristic cities, Europeans are finally able to make it a reality. Just a ticket away, TheFork users of Europe already have their eyes set on destinations with 24%* planning to spend their summer holiday in France, 24%* in Spain, and 14%* in Italy.
It's no surprise as the summer months approach bringing beautiful weather and eased restrictions, international travel and bookings increase amongst foreigners at their destination.
In the chart above from a recent study*** of select European countries, we can indeed see the upward evolution of bookings from foreign diners as the summer months approached.  
33%* of European travelers plan to spend two weeks or more on holiday.
Once travelers arrive at their destination, the real itinerary begins.  62%* of users are planning to travel with friends or family, on the prowl for a selection of experiences and activities the summer is set to revive. Restaurant experiences are no exception as 32%* are traveling specifically with Gastronomy in mind and 34%* of all users plan to dine out 1-3 times a week in general.
Discover expectations and trends to make your restaurant travelers' choice this summer
Summer Spending
It's no secret that vacation can call for a generous budget but this summer travelers are on board with a little splurging as 12%* say their restaurant budget for this year has increased and 13%* say their overall vacation budget for this year has increased. While an increased restaurant budget could mean more spending in different ways, travelers have a pretty set idea on what they hope to spend on their meals when dining, with 35%* planning to spend between 25-35 and 16%* planning to spend between 35-50.
Keep in mind
Maintaining competitive prices and considering user price expectations can improve chances of traveler bookings as many diners will consult the menu and pricing when browsing and 18%* considering price as a very important criteria for choosing a restaurant. In addition, welcoming travelers with unique menus and offerings could really set your restaurant apart as 33%* feel the offering of typical regional specialties is very important amongst restaurant deciding criteria and 53%* think the overall quality of dishes is most important.
Diner Decisions 
While travelers and restaurant goers are full of excitement to dine out this summer they will still uphold a certain criteria for their dining choices as restaurant competition is high and they have many to choose from. 58%* say they will turn to online reviews to find a restaurant in the initial stages but then consider other important criteria to make the final booking. 34%* feel the availability of terrace seating is very important among criteria for choosing while on vacation and 29%* say compliance with anti-Covid regulations. The other selection criteria are mainly overall restaurant reputation (28%*) and the offering of a stunning view (28%*).
You're not working with TheFork yet ?
If you want to boost your bookings, Try out our PRO version now
With the potential for restaurant capacity and demand to peak this summer sanitary measures and customer reassurance is still a big priority. In the chart just above from a recent study***, we can see the number of bookings per restaurant were not only higher when sanitary measures were being practiced and indicated as opposed to not, but also that the upward trend remains steady in the face of increased demand. 
The good news is, when diners have their eyes set on a restaurant, they are more eager to lock in a seat and stick with it.
64%* believe a reservation is more important than in the past and 17%* are expecting to make reservations 3 or more days in advance.

In addition to diners being more adamant about making reservations, they also depend on online options to do it as our March survey** revealed 57% of diners will book restaurants online more often than before. With that in mind, breathe easier knowing demand ahead of time with increased reservations and TheFork Partners benefit from simple and widespread booking options for travelers.
Utilize TheFork to leverage travel insights
Understanding what travelers expect and want this summer can put you ahead and better prepare your restaurant for a possible peak in unique demand. Utilize TheFork to ensure you are giving travelers what they hope for while dining abroad.
What we know
Travelers are exploring a place away from home and can be expected to have little to no knowledge of the restaurants present at their destination spots.  As the survey reveals, many will depend on restaurant reviews and online visibility to guide them to the perfect reservation. 
How TheFork Partnership can help,
Dedicated to bringing restaurants maximum online visibility, TheFork will help you appear top of some of the most used search engines like Google and Bing, and ensure you are bookable on leading websites like TripAdvisor, the world's largest travel platform! Not only can you attract new diners easier but make a great first impression with a dedicated and customizable page with photos, menus, and reviews.
Speaking of reviews, with TheFork, managing and collecting reviews is easier than ever. TheFork will automatically push out emails to all your diners encouraging them to leave feedback and reviews to your restaurant page, maximizing your amount of reviews and providing the opportunity to increase your restaurant reputation to new traveling diners. 
All in all, travel this summer will be sure to bring a little extra buzz for your restaurant and anticipating expectations and needs can be a gamechanger. 
Sources
*B2C Survey sent by TheFork in June 2021 , Global Figures of 7 countries (Netherlands, Portugal, France, Belgium, Switzerland, Italy, Spain) 
**B2C Survey sent by TheFork in March 2021 
***Data Tableau - Week over week evolution of the share of foreign diners (source : dashboard – scope : all online bookings from all channels)