Summer 2021 Marks the Recovery of the Industry with Booking Levels Exceeding 2019
Published 09.07.2021 - Last update 09.17.2021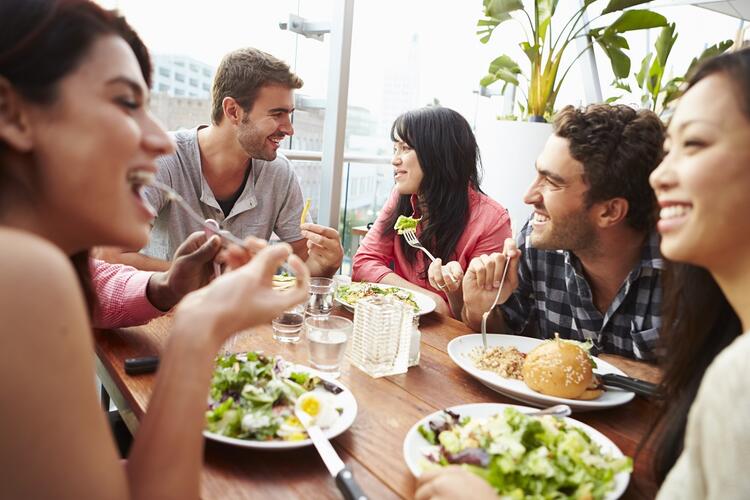 As the summer closes, TheFork reveals promising key takeaways on the dining trends that fueled the successful season of dining.
Key data from the hottest months of the year to set the tone for the remainder of the year and give positive momentum for the years to come. 
Globally the restaurant industry records an increase in July and August booking rates of 31%* and 22% vs. 2020 and even exceeding 2019 levels before Covid (+19%* in July, + 20%* in August).
With the Sanitary Pass putting up a great fight against Covid in the countries implemented , it allowed the resumption of the restaurant industry and many diners felt more confident dining out. In fact 72%** of Italian diners revealed they are in favor of the introduction of the Sanitary Pass as a necessary condition to go to restaurants, as it guarantees safer dining.
To speed up recovery and boost bookings, TheFork is implementing numerous actions to bring more people to restaurants, such as with the "La France au Resto" in France, "Todos a los Restaurantes" in Spain, and "Italia Al Ristorante" in Italy operation, an unprecedented event aimed to support the restaurant industry by bringing more customers to restaurants to regain and surpass pre-covid levels by offering €20 to all new TheFork users.
Enroll in TheFork Festival
Boost your visibility & multiply your bookings
With an increase in dining comes a better look at dining preferences 
Unsurprisingly, amongst diners the most popular restaurants were those offering summer cuisine, in particular dishes like fresh salads (20%*) and seafood platters (11%*).  With Autumn season next up, restaurants can aim to be a part of the most popular with new seasonal cuisine to bring the feelings of the season diners are searching for directly through dining experiences.
When it comes to dining times, evening remains the preferred time to go to a restaurant, with 73%* of users having in fact booked for dinner while 27%* for lunch. While dinner may reign supreme, the return of work after the summer holidays may definitely bring a positive boost to lunch bookings. 
For booking days, the weekend has reigned as a favorite over week days with 21%* of users dining on Saturday, 17%* on Friday, and 15%* on Sunday. Keeping this in mind, the weekdays are a great time to offer deals, specialty menus, and more to attract more diners and boost occupancy all week long.
Despite the booking days and times, when looking at the bill, 28%* of diners booked at restaurants with an average menu price of 30€-40€, 24%* between 25€ and 30€ and 9%* between € 40 and € 50. Overall, the average dining spend price was €30.
A vigilant yet impactful summer marking a successful return of international travel, an upward turn in dining, and implementation of safer measures to protect the restaurant industry has brought confidence that the industry is on the right track for it's steady return to normalcy. 
Utilize the summer key takeaways to optimize your restaurant dining easier and continue to welcome and attract more diners all year.
*Internal TheFork data from July to August 2021, July to August 2020, July to August 2019. Geo scope : All Markets of TheFork
** Internal TheFork data August 2020