How to attract customers to your restaurant during summer
07.06.2022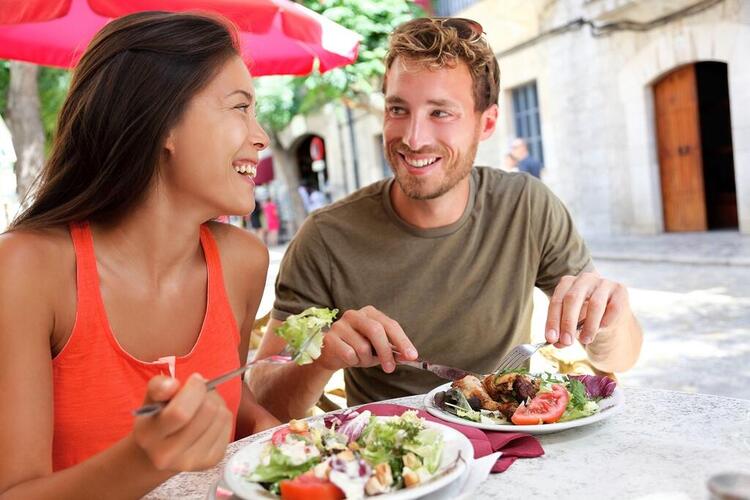 The summer season offers restaurants a not-to-be-missed opportunity to attract new customers, both tourists and locals, and to reconnect with loyal patrons. But how can you make your restaurant the go-to place to chill when the weather gets warm?  Try these summertime ideas to make the livin' easy for your clients while boosting your restaurant's summer business.
The lazy, crazy hazy days of summer are officially almost here, at least in the Northern Hemisphere. The summer solstice, the longest day of the year, falls on June 21st this year.  Temperatures are rising fast, the end of school is finally in sight for children and students, and it is getting dark later which means that many people have more time and the inclination to eat out. The inviting prospect of longer days and endless summer nights, being outside without a coat, fun festivals and free events are enough to inspire even the most unapologetic homebody to venture outside in search of a cool drink and a delicious meal.
Nine ways to attract customers to your restaurant in Summer
Design enticing outdoor spaces and seating
What could be more alluring than stepping into a cool dining room in the heat of summer? Many customers are drawn to lovely cool outdoor seating with plenty of shade, comfortable chairs, and lots of potted plants and flowers. If you are fortunate enough to have a terrace or patio, create your own urban oasis where people will be delighted to take a break from the summer heat 😎
Create a unique vibe with outdoor lighting
Want to make your outdoor space more visible and irresistibly attractive at night? Outdoor lighting and table candles are very effective to create  different vibes. Whether you are going for a cozy, romantic or whimsical mood for your patio or terrace, be sure to post some nice pictures of your illuminated outdoor space on your website and social media pages. Also be sure to put a sign in the window letting clients know that you have a patio or terrace if it is not visible from the street.
Appeal to families with kids
With school out, later bedtimes, and summer vacations, many parents are eager to find restaurants that are genuinely kid-friendly. This means offering attractive kids' menus or kids size portions, along with a few fun activities to keep younger children busy until the food or drinks come.  Remember if the kids are alright, the parents will relax and be able to enjoy their experience in your restaurant. If you have space, you might even consider setting up an outdoor kids craft table or create a kid-friendly quiz about your community's top sights or attractions.
Boost your business now
with our PRO version
Tempt them with an ice cream stand
Who doesn't like ice cream? On hot days or evenings, kids and adults will find it hard to pass by an attractive ice cream stand without stopping, especially if you offer your own homemade flavours. A tip: display your full dinner or lunch menu not far from the stand so people have the opportunity to check it out while enjoying their cones! If you can't or don't want to offer ice cream why not set up a fresh fruit cup or smoothie stand to delight and refresh both customers and people passing by 🍨
Craft artisanal juices and smoothies
Summer is the perfect time to craft your own signature blends of fresh-squeezed juices and smoothies made with seasonal locally sourced fruit or vegetables. Think apricots, peaches, nectarines, strawberries, melon and blueberries, carrot, spinach, and cucumbers, to name a few.  
Create a buzz with special summer mocktails
Traditional mocktails are wonderful when they are made right, but why not make some real waves with your own  mocktail creations featuring summer herbs such as basil or mint, seasonal fruit like watermelon or peaches and various icy frozen drinks 🍹
Partner with local festivals
Many towns offer at least a few summer festivals. Why not contact the festival organizers about the possibility of providing catering or setting up a food truck. This is a great way to increase your visibility and give people the chance to sample your food in a relaxed, fun atmosphere☀️ Invite people to leave their contact information to be informed about other special events and news about your restaurant. 
Offer summer early bird promotions
In summer many people tend to eat later in the evening as the days are longer. Try offering a special discount for people who eat earlier, for example at 7pm. This could be especially attractive for families and tourists while filling potentially empty tables.
Refresh employee training in summer
Keep in mind that from June to August you are likely to attract more tourists, both from your own country and international visitors. Even if your restaurant is not located in a popular tourist destination, you are likely to get more tourists in the summer than usual. Be sure that some people on your staff are able to speak English, the most widely spoken language. They should be able to explain most menu options in English and you may even want to have your menu available in English. Also remind staff that visitors may need advice about getting around or may not be used to your particular country's cultural practices. Remind staff to always be polite and patient even when it gets busy. Keep in mind that today news of rude or impatient restaurant service travels fast and far. On the other hand, visitors are likely to be especially appreciative of kind, respectful, helpful restaurant customer service 💚 
Our summer ideas for restaurants are fairly easy and affordable to set up and well worth the investment in terms of attracting more customers during the summer season. So try a few tips or all of them and start boosting your summer business today! 🕶️