How to attract more people in Autumn to your restaurant?
Published 10.17.2022 - Last update 10.19.2022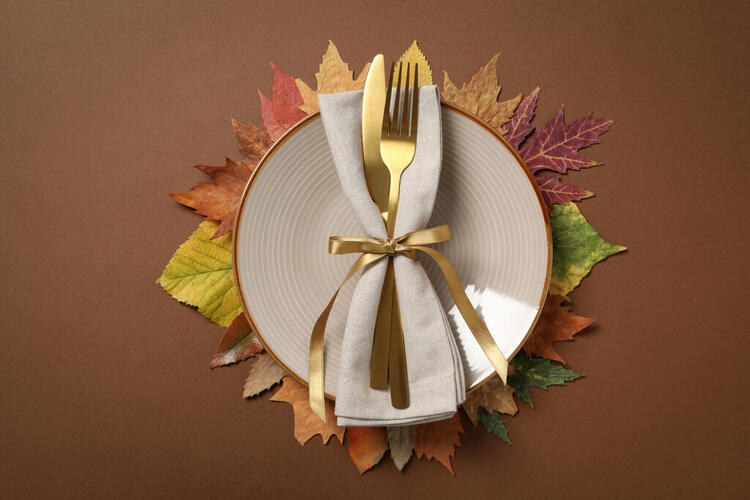 The transition from summer to autumn takes some getting used to; the memory of relaxing summer holidays is fading fast, the days are noticeably shorter and darker and it's back to the more intense pace of work and school. Yet autumn also brings the fun and excitement of new professional challenges, reconnecting with co-workers and friends and getting back to school along with Halloween and other fall holidays to look forward to. Want to help your customers embrace the autumn season and do away with the end-of-summer blues?  Give them a compelling reason to take a break in this busy period and dine out at your restaurant. Try our autumn restaurant ideas to attract more people to your restaurant and start reaping the fruits of your labor now!  🍂
Create an autumn menu 
With many customers back to a busy schedule and to-do lists getting longer by the day, October is the ideal time to introduce a new, generous autumn menu. Spark your customers' interest with your own takes on fall favorite dishes and give them an opportunity to enjoy the season's bountiful harvest. 
Celebrate nature's bounty of colorful, flavourful fruit and produce in the fall. There are countless autumn marvels to refresh your menu such as so-called  "winter squash" (which actually ripens end of summer-early fall in many regions but can be stored in the winter) including butternut, acorn, and spaghetti squash and pumpkins in all shapes, sizes and textures, along with broccoli, cabbage, kale, Swiss chard and fennel, to name a few. And how to resist the glorious choice of fall apples from extra tart to super sweet, soft and crisp or crunchy and juicy in a delightful range of reds, yellows, greens and even purple hues;  not to mention grapes galore, luscious figs, and juicy pears.
Design your fall menu around local, seasonal fall fruit and vegetables. They're fresher, more environmentally friendly and a welcome change from summer fare. Don't forget that many fall fruits and vegetables are great paired (chestnuts and butternut, apples and cabbage or fennel, pears and walnuts….) and are equally delicious in both sweet and savory dishes.
Gradually phase in soups, an excellent autumn lunch idea, slightly heartier mains and more filling salads. Don't forget with cooler temperatures (and bathing suits generally out of the picture), most people are more than ready to indulge in autumn desserts such as lightly spiced pumpkin cheesecake with a creamy filling and crunchy base, or sinfully sweet potato pie, and pear and blackberry or apple crumble, to name a few.
Boost your business now
with our PRO version
Try creating your own autumn speciality jams and chutneys to accompany autumn breakfast, dessert or dinner options. Some delicious combinations made from seasonal fruit include plum and apple chutney, with a deliciously fragrant mix of spices such as ginger, cloves, allspice and cayenne pepper, pear and ginger preserve, green tomato and apple chutney or fig walnut jam. Why not put up a few jars of your own creations, and organize a draw for customers? It is a great way to get people excited about your fall menu and to ask them if they would like to be contacted in the future about other special events. 
What foods are popular in autumn?
🌰 Butternut is an autumn pleaser that has gained in popularity recently. Delicious blended into a creamy soup and paired with chestnuts, butternut is also great oven-roasted or grilled with a bit of olive oil and thyme, mashed or for stuffing in ravioli, and as a delicious pasta sauce.
🍠Pumpkin and Sweet potato are also fall favorites for soups, simmered in stews instead of potatoes, sliced and pan roasted, and as a sweet/savory addition to curries. Not to mention the endless possibilities for a tempting autumn breakfast or brunch menu featuring pumpkin or sweet potato bread, muffins, pancakes or waffles.  
🥗Heartier salads combining raw and cooked veggies and fruit with diverse textures are also popular in the fall. Think kale, cabbage or fennel with apples, quinoa and other grains, as well as protein rich nuts such as walnuts and hazelnuts (be careful to always mention nuts in any recipe as some people have nut allergies). Don't forget the quintessentially fall fruit, chestnuts, delicious roasted or boiled served with game or chicken, paired with pumpkin in soup, candied, pureed and more.  
Try spicing up your autumn dishes with curries yellow, green and red, cinnamon, cloves, nutmeg and cardamone. And with the cool autumn evenings, it is a good time to bring on beloved autumn beverages such as hot apple cider, mulled wine, and spiced pumpkin latte to your drink menu…
Decorate your restaurant for fall
Been meaning to revive your restaurant decoration? Turn over a new leaf with decorating ideas for fall.
Create a bright, cheerful autumn flower centerpiece for your restaurant dining room in traditional fall hues of red, orange and yellow (try vibrant chrysanthemums in a huge variety of colors, dahlias, sedum…).

Decorate the counter or window with a basket or platter of autumn gourds of varying shapes and sizes, or make a bouquet with fall foliage, berries and wheat. Dress up a table with a bowl of seasonal fruit including apples, pomegranate, and colorful corn husks.
And why not invest in autumn leaves dinner plates to brighten the tables?  If you have outdoor seating don't forget to make your customers feel cozy and warm with  soft blankets or throws so people can continue to enjoy eating outside even as the weather gets frisky.
A season of opportunity, autumn is the perfect time to energize your existing customer base and bring in new diners to your restaurant. With a revitalized menu and decorating ideas designed to celebrate nature's harvest this fall,  you can be the go-to place to eat out  and reconnect people with friends, family and co-workers before the onset of winter 🍁