How to market your restaurant on Facebook
07.13.2022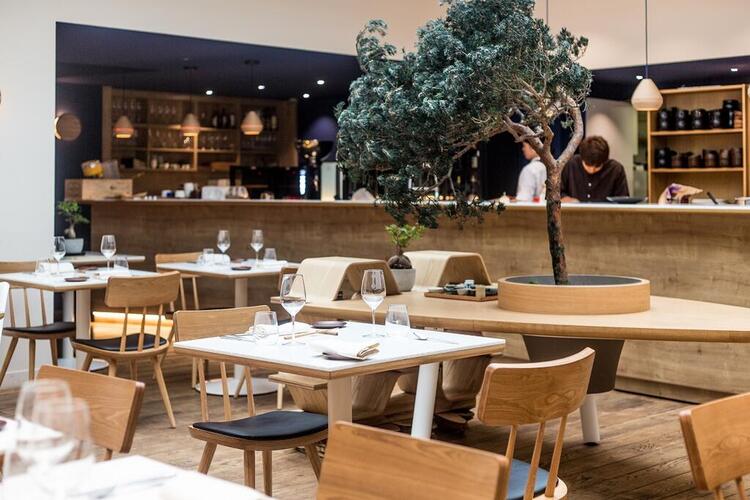 Recently, we explained to you how to promote your restaurant on Instagram and how important it is. Nevertheless, having a Facebook marketing strategy for restaurants is also important to boost the popularity and increase bookings. Facebook is a key channel to promote your restaurant, engage with your diners and reach future ones as well. For instance, 1.79 billion people use Facebook everyday and more than 9 million advertisers are active across the platform*.  
Do you want to know more about how to promote your restaurant on Facebook? Keep reading and discover Facebook marketing ideas for restaurants! 💡
What is the best way to market a restaurant on Facebook?
✔️ Complete your Facebook profile. Before getting started on publishing content, make sure that you have settled up all the details of your restaurant in your Facebook profile. Some of the things you'll need to set up will be: a profile and cover picture, contact information (telephone number, email, web),  location and opening hours among others. The more information you provide to the users, the better to position your restaurant page and the better to engage with your community. 
📅 Create a content calendar. As we advised you for Instagram, having a strategy behind the content that you'll publish is essential to have a good performing profile. Create your tone of voice, keep up to date to the news on the sector and communicate about your restaurant. And how often should you do it? On Facebook, it is recommended to post between 1-2 times a day** but remember, distribute your content in order to have enough so you publish on a regular basis. 
📸Combine the perfect visual with text. Visuals help the content to be more attractive and engaging but the text is also very important to build the perfect post. The recommended length of the text is between 40 and 50 characters** so write down what you want to say and try to simplify it as much as possible. It'll be easier for your audience to read and you'll keep them more engaged. Show your customers your last culinary creation with an attractive image, explain to them the news regarding your restaurant with a clear text and share industry-related content to show your interest and compromise with the restaurant market. Last but not least, did you know that including links to your restaurant within the posts will help you increase the traffic to your webpage as well as the bookings? 🚀
Boost your business now
with our PRO version
💚 Be close to your customers. A good way to promote your restaurant on Facebook is not only about creating interesting and engaging content but also establishing a relationship with your followers. Replying to the comments on your posts, answering messages and being interactive around the different gadgets the platform offers are essential points that will help you to bond with your customers. 
🔊 Make announcements. Are you launching a new dish on your menu? Have you changed the opening hours of your restaurant? Is your restaurant becoming more sustainable? Use all this information to create new posts and let your diners know about these announcements. 
🌐 Promote it on your webpage. Make sure that you link your page to other sites you have such as your webpage or your newsletter. That will help you on the different stages of your page but at the beginning, will be important to let everyone know that they can find you on Facebook. You can also link your other social media profiles by adding an Instagram button to your Facebook page and create an interaction within them. 
🤝🏼 Build your social network. It doesn't matter if you are launching a new Facebook page or if you already have one. Make sure the connections you have and the pages you follow will enrich your feed and will help you build a place in the restaurant community. Look for pages related to the restaurant industry and interact with them: share content, comment on other posts and show yourself to the restoration world
💳 Paid ads. Promoting your posts and creating Facebook ads will help you perform better on your different KPIs. Defining the objective and the target audience of your ad are the basics and main essential points to success with paid ads. After that, you'll be able to define the creative assets and the specific text message that you display. The platform itself will guide you and suggest some tips to boost the performance. 
Now you have ideas and tools to build an appealing and strong Facebook page that will help you consolidate the image of your restaurant and will make you attract and build loyalty within your customers 💥
* Facebook. Grow your business from anywhere with Facebook.
** Social Media Today