How to successfully create a menu for your restaurant
02.03.2020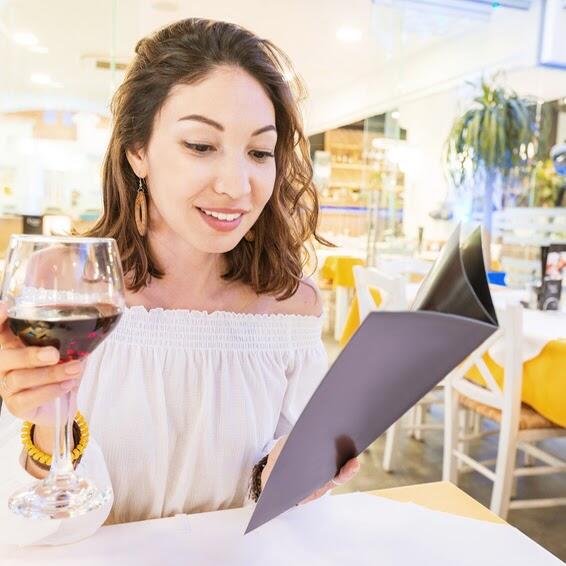 Today we are discussing an indispensable topic in our industry: creating the restaurant menu. We all know that it is one of the most definitive parts of any restaurant business. After all, a great deal of its popularity depends on it, since…
…it is the most powerful marketing tool to attract and win customer loyalty.
…it is the object that best connects the kitchen with its diners from the first moment.
…it is the communication bridge between customers and dining hall staff.
…it is the way in which you sell you business's treasure, i.e., the food selection.
To ensure that your establishment has a winning menu, we recompiled the most important points when creating a menu that truly works. Take note!
Conduct prior analyses: customers, competition, trends
Customer preferences: If we familiarize ourselves with the dishes that our customers like the most due to their lifestyle and food preferences and include them in our menu, we will already have ensured success. Use the database at TheFork Manager to log these preferences and use them in your menu. If you still do not have it, click here.
The competition's menu: If we have a good idea of what other restaurants are selling, we will also have an idea of what works in an area and what doesn't and use that information to our advantage.
Food trends: If we are aware of consumption habits at all times and especially their changes, we can take them into account to create dishes that dazzle and please and exclude ones that are rejected.
Create a unique concept: original, different, special
Now let's take a look within to define the essence of the restaurant and answer questions such as: which speciality sets you apart?, what do you wish to convey with your dishes?, what is the company's philosophy? The essence of a family restaurant, a green-friendly restaurant, or a haute cuisine restaurant are not the same, and this must be reflected in the menu.
Once you have your concept, add information about customers, the competition and trends, mix it, and we will have a menu concept with unique and exceptional dishes.
Establish the correct portions for dishes: less is more
Now is the time to filter out the food selection as much as possible until we have a fine-tuned list of the best dishes in terms of quality, profitability, and popularity.
In this regard, it is important to avoid putting more than 30 items on the menu in order to help customers choose quickly and without anxiety and also to take into account the seasons of the year and offer staple dishes that work well in two main seasons such as winter and summer, for instance.
Create a profitable menu: between 30% and 35% of the total cost
When setting the prices for our dishes, you should factor in these variables:
The production cost for the products; avoiding spending more than 35% of the total budget in creating our dishes is profitable.
The living standard of our customers so that your prices can be tailored to their finances.
The competition's prices so that yours are not too much higher nor lower.
Highlight signature dishes: the chef's special, exotic recipes, signature cocktails
Another interesting thing for create a winning menu is to highlight the most attractive dishes for customers. Like, for instance, the chef's special, dishes with ingredients that are exotic and in line with trends and your most original products such as drinks and creative cocktails.
The top-right corner and the center of the menu are the most strategic areas for placing these highlighted dishes, and below them the other dishes you wish to sell, because customers look at these areas.
Take pictures that are worthy of Instagram: professional, natural, and powerful
Images stimulate different senses in customers. Let's take advantage of that! Mind you, it must be done reasonably, since too many pictures on the menu would create the opposite effect. One or two images per page would be the right measure. And, of course, they must be very professional and represent the exact dish that will come to the table, and they must not sell false expectations and must be very, very appetizing.
You can look at the pictures of your dishes that customers upload the most to social media, since they would be the ones that are most suitable for Instagram. It is also preferable to use images of dishes with clear and bright colors and thought-provoking textures and avoid images of dishes with dark ingredients or very elaborate presentations.
Have a tasting session to try the menu: with staff and special guests
The restaurant menu is already made and is selling the food. Now is the time to see if the dishes live up to their name and perfectly match each other. A very strategic move would be to create a tasting session to debut the menu and try it with the team and with chefs, cooks, and special diners, since criticisms will allow you to make corrections before offering it to customers.
Know when to update the menu: in key moments
Your restaurant menu must be versatile and always be tailored to the tastes of diners and to your profitability. To that end, it is important that you always be aware of changes in trends in order to include them in your menu, changes in your usual customers' habits, as well as changes in the prices and production of the products in your menu in order to consistently keep it profitable and up to date. Of course, you must have a clear understanding of favorite dishes that always sell so that you can keep them around.
Do you want to create an exciting restaurant menu? Time to get to work! We are sure that your business deserves it and that it is possible by following these simple steps. Remember to promote your menu on TheFork in order to expose it to millions of diners that are looking for a good menu on our platform.
Click here to join our community.