Running an Organic restaurant: opportunities and challenges today
11.02.2022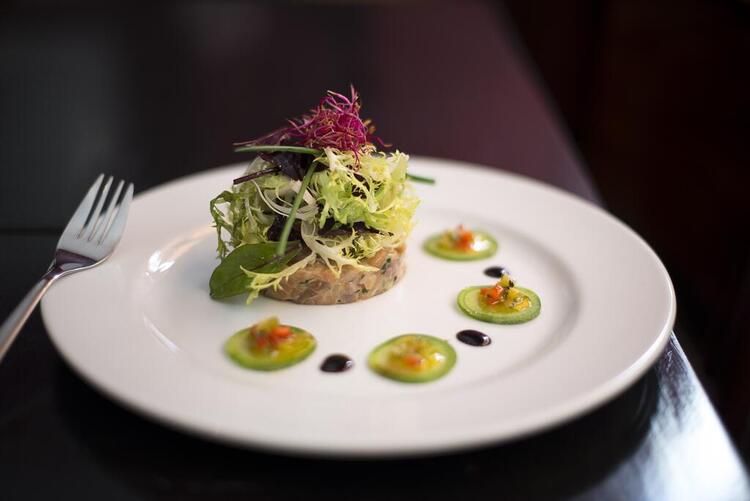 Why open an organic restaurant?
Are you thinking about opening an organic restaurant or offering more organic menu options? This may be a good time to make the move to organic for a number of compelling reasons. By all accounts, consumer demand for organic food and drink, and especially fruit and vegetables, has risen steadily over the past 20 years and is  projected to continue to grow globally, particularly in Europe, North America and the Asia Pacific. This trend has been accentuated by the covid crisis and heightened climate-change awareness, with people looking for healthier food options produced using environmentally-friendly, sustainable practices. With its lack of pesticides and focus on biodiversity and soil preservation, organic farming practices are  generally considered more sustainable. However, while organic food is widely seen as healthy, it is often argued that it is not genuinely sustainable unless it is locally grown as opposed to imported.
In the EU, the second largest consumer of organic food and drink in the world after the US, the value of the organic food market doubled from 2009 to 2018. And the global organic food and beverages market is expected to grow at a compound annual growth  rate of 13.0% from 2022 to 2030 to reach USD 564.22 billion by 2030.*
Before we look any further at the opportunities and challenges of running an organic restaurant we should start with defining organic farming and food.
What is organic framing and organic food?
The definition of organic farming and food varies somewhat depending on the country you live in.  Make sure to check with your country's definition of organic products and certification before claiming to serve an organic menu  and always look for your country's or region's certified organic label. An organic labeling mistake could damage your reputation.
Boost your business now
with our PRO version
According to the EU definition, organic farming is "an overall system of farm management and food production that combines best environment practices, a high level of biodiversity, the preservation of natural resources and the application of high animal welfare standards." To earn the organic food label, products must be produced respecting EU rules on organic production. For processed food, this means at least 95% of the ingredients of agricultural origin are organic.**
In practice EU organic farming is strictly regulated and to be certified must respect the following principles:***
No chemical pesticides and synthetic fertilizers
Antibiotics for animals are severely restricted
No GMOs
Crops are rotated for better use of resources and water/soil quality
We suggest carefully researching what qualifies as organic in your country before choosing to buy "organic" ingredients or working with an organic supplier. Also, be very careful in how you market yourself as an organic restaurant: it is better to be clear about whether all your ingredients are organic or only some dishes or ingredients, and avoid accusations of greenwashing.  Customers will appreciate your honesty!
Organic restaurants, the way to the future?
Clearly, in the future, more and more people will continue to want healthier, more organic meals. Why?  Public health campaigns promoting healthy eating and lifestyle, widespread awareness of the urgency of protecting natural resources and biodiversity, and a new media focus on the environmental impact of food production as a whole, are inspiring consumers to think more carefully about the foods they eat and how they are produced.
According to market research, millennials and Gen Z consumers are increasingly ready to pay more for food and beverages perceived as healthier and safer including organic food. In some countries, in particular in Europe (France, Italy, Denmark, Sweden..), governments have stepped up efforts to promote consumption of organic food in schools and public catering institutions, creating a new awareness of organic food and helping to drive demand outside the home***.
 In addition, the promise of more affordable organic products thanks to government supported expansion of organic farming, all point to a vital future for organic food.
In the EU for example, currently, around 8% of the EU's total agricultural land is organically farmed, but as part of the European Commission's Farm to Fork Strategy, there is an ambitious target to expand it to at least 25% by the year 2030***. And organically farmed land is forecasted to increase everywhere in the world. This means there will be more local suppliers of organic products in many countries, which should make it easier to operate an organic restaurant.
However, currently organic meat and produce is still significantly more expensive than non-organic with price premiums ranging from 20 to 100% depending on the product. The higher price of organic products obviously increases the overhead cost of running an organic restaurant as the budget for food supplies will be considerably higher.
This means that as an organic restaurant you have to work even harder than usual to offer attractive, innovative menu options and actively convince customers that it is worth paying more for them. It also means building good relationships with local organic suppliers, and being more flexible in terms of menu development.  While this can be done, as the success of many renowned organic restaurants proves, the process can be quite challenging. It requires higher investments in stock in-take and it may take longer for customers to fully embrace the organic menu, which means it could take longer to become profitable.
Interested in finding out how to make your journey to operating an organic restaurant smoother? We invite you to check out some how-tos on making a successful transition.
*Grand View Research. Organic Food And Beverages Market Size, Share & Trends Analysis Report By Product, By Distribution Channel, By Region, And Segment Forecasts, 2022 - 2030. 
**EuroParl. The EU's organic food market: facts and rules. 
***Europa.com. The Organic Movement in Europe.