Summer menu ideas for restaurants
08.05.2022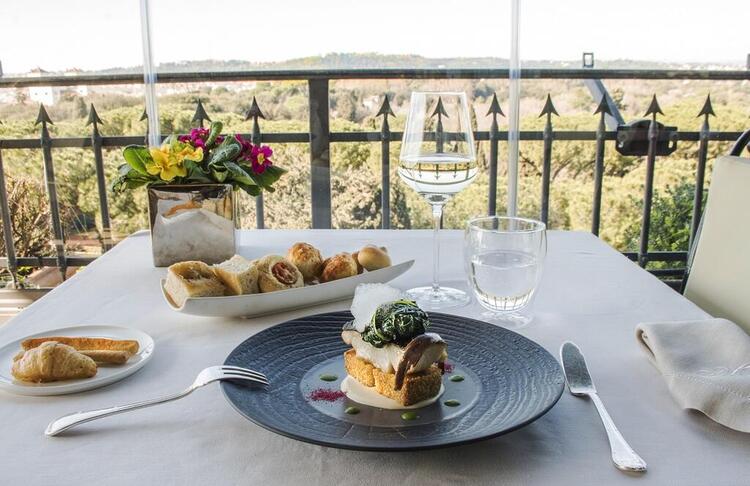 For many restaurants June to August is a busy time with tourists on the move, students in the mood to celebrate the end of classes and many people eager to get out of the house or office to revel in (or escape) the warm weather by dining out. 
So what can a restaurant do to make a splash when temperatures rise? One simple idea is to start by creating an irresistible summer menu to make both new and loyal customers want to chill out and relax in your restaurant.
Restaurant menu tips to celebrate summer
🥗 Offer lighter, cooler loveable menu options
In summer many people are in the mood for lighter fare. But lighter doesn't necessarily mean less. Replace or offer an alternative to rich sauces and heavier meat dishes with more grilled and/or marinated meat and fish dishes with a variety of summer herbs. Be sure to offer a few enticing salad mains. Feature, locally sourced seasonal vegetables. Depending on where you live, typical summer vegetables include zucchini and eggplant, tomatoes, artichokes, asparagus and lettuce, among others.  You might want to consider more small plates and tapas style dishes for lighter eaters and people who enjoy sharing. Phase in a few cold dishes such as chilled soups -think gazpacho or creamy carrot soup, and summer cold pasta dishes.
🍉 Feature fabulous fruit desserts
One of the most satisfying things about summer is the abundance and greater variety of fresh fruit. Think peaches, nectarines, apricots, cherries, strawberries, blueberries, watermelon and plums. Feature tarts and pies loaded with fruit, crumbles, chilled fruit mousse, homemade ice cream and sorbet,  panna cotta and cheesecake with fruit toppings…
Boost your business now
with our PRO version
🍹 Showcase eye-catching refreshing drinks
When it's hot and sultry outside nothing's more refreshing than taking a break with a cool drink in a tall chilled glass. Summer is the perfect time to showcase your take on old-fashioned drinks such as iced tea, iced coffee, lemonade or root beer. Make these old favorites special with the addition of sliced lemon or other fruit, a scoop of vanilla ice cream or sorbet, and attractive glasses.  And the possibilities are endless to create enticing cocktails and mocktails featuring your own blends of fresh herbs, fruit and vegetables. Why not celebrate your home town by naming some drinks after emblematic landmarks or famous people?
🧒 Cater to families with kids
In summer many people are either on vacation with their kids and eating out, or getting used to having the kids at home all day and especially in need of a break. Be sure to tailor your kids menu to summer with either a choice of half-size adult dishes tailored to kids' appetites and/or some fun kids' options such as grilled teriyaki chicken or ribs, do-it-yourself tacos or salmon poke bowl. Don't forget the fresh fruit and vegetables! For dessert why not offer home-made frozen popsicles and ice cream cones. Especially for tourists, it could be fun for the kids and parents to offer a sightseeing map of your town especially for kids, and other easy to play printed games.
🎉 Get menu inspiration from local festivals and special events
Find out about summer festivals in your area and offer a special festival menu. For example, if there happens to be a salsa music festival in your area, offer a Cuban inspired menu, or if your town hosts a classical summer concert series, name dishes creatively after famous composers or their compositions. Offer a discount to people with festival tickets and ask festival organizers if they would agree to link to your website.
🤩Tempt them with summer menu promotions
Depending on where they come from, tourists may not be used to eating at your country's local dinner or luncheon hours. For example, southern Europeans usually eat considerably later in the evening than northern Europeans. Why not offer early bird specials for those guests who are willing to eat dinner at 7pm or for an early brunch (ie at nine, allowing tourists to get on with their day and visits).
Whatever enticing summer menu options you decide to offer, keep in mind that in hot weather many clients may be tired and overheated when they enter your restaurant. Make sure that staff is trained to offer and bring water quickly and to ensure that people are made to feel as physically comfortable as possible. If you are lucky enough to be able to offer an outdoor dining area provide plenty of shade and comfortable outdoor seating. If you only have indoor seating keep it cool but don't overdo it: in some cultures air conditioning is a must-have while in others, many people really don't like air-conditioning so train staff to be attuned to customer requests regarding temperature. Consider using ceiling fans instead of air-conditioning for a more sustainable way to keep the dining room cool.
While you may not be able to please everyone all the time, you can make every effort to create a cool, relaxing, inviting summer vibe by trying our summer menu tips and other ideas to boost your summer business ☀️