Opening a healthy restaurant: A 2016 trend
04.21.2016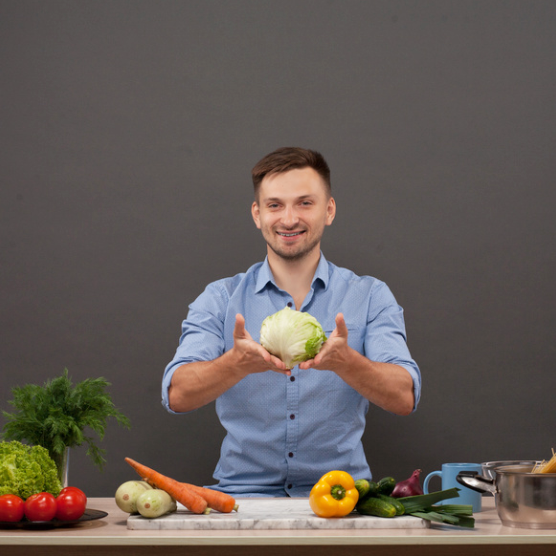 In 2016, people want to look after themselves more than ever and eat healthily. This is a clear trend in the restaurant industry, where opening a restaurant with a greener philosophy is becoming a necessity, as diners now prefer:
Less refined sugar. 64% of consumers in Italy have reduced their intake, 63% in Spain and 59% in France.
Natural, additive-free products and food with limited processing. Consumers pay more attention to what is in the food they buy.
Fresh and local produce. People want to know the origin of the ingredients. The more local the producer, the better.
Less animal protein and more from vegetable sources. The best hamburger of 2015 was a vegan recipe.
Environmentally friendly establishments. Restaurants with environmental concerns and recycling policies are better received.
This was made clear in a survey carried out by TheFork at the end of 2015, which revealed
an increase in the amount of tables booked at healthy restaurants.
The Global Food & Drink Trends 2016, carried out by the company Mintel, points out that people are changing the way they relate to food and that "Natural disasters, the media and mass-connectivity are influencing food and drink habits worldwide like never before".
So if the world is changing… restaurants are adapting.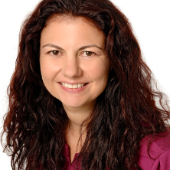 "People are moved by concerns, and restaurants must give special attention to these. They must have this kind of produce, because people are going to demand it. It's important to highlight this on the website and menu, and that waiters also communicate this", explains Érika Silva, an expert in gastronomic marketing who believes the fashion of opening a healthy restaurant is here to stay.
Another influential factor, especially in Europe, has been the increase in the amount of people with allergies and the passing of the allergen law in 2014, which obliges businesses to inform their customers of all the substances contained in their dishes and obviously to take more care with what they cook. Due to this, restaurants have started to offer gluten-free alternatives and dishes free from processed meat, as part of their sales strategy for the section of their clientele who need to pay special attention to their nutrition.
Opening a healthy restaurant
There are now many businesses of this kind which enjoy success. They've basically taken traditional cooking to a new level by incorporating more environmentally friendly ingredients, techniques and corporate culture. Nowadays, it's important to satisfy not only diners' palates, but also their lifestyles. These restaurants definitely achieve that:
Stedsans in Copenhagen
A true example of a sustainable restaurant. The eatery is situated on a 600m2 rooftop, surrounded by a great urban garden. The customers order the produce that they'd like to eat; at Stedsans, they grow it and turn it into their gastronomic offer. It's simple, cooperative and sustainable: a marketing strategy and company philosophy aimed at satisfying the needs of their principal customers.
Flax and Kale in Barcelona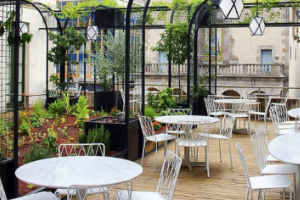 This restaurant promises no less than the following on its website: "We feel passionate about feeding you better thus you can be happier and live longer with an optimal health". It was created by Teresa Carles, who's been a pioneer in vegetarian cuisine in Spain since 1979. In her culinary offering, she pays special attention to the quality of the ingredients and the nutrients they provide, creating the concept of "flexitarian cuisine", with 80% of her produce coming from vegetable sources and 20% from oily fish. This is in stark contrast to the super-modern establishment.
L'Arpège in Paris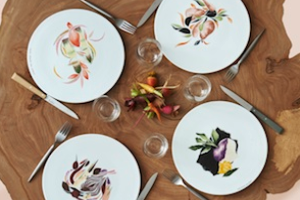 This is an haute cuisine restaurant which specialises in vegetables, which is why it only offers organic produce that is in season, cultivated in its own gardens. Its owner, the renowned 3-star Michelin chef Alain Passard, has developed his passion and respect for nature by creating one of the most emblematic organic restaurants in Paris. His top gardener explains the process in this video.
Sweetgreen in the USA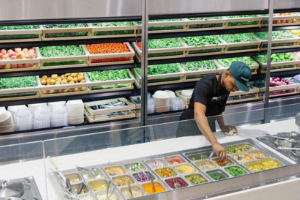 Three university students needed something: healthy fast food. As this wasn't yet on the market, they decided to launch a restaurant to suit their needs. They're now the owners of a multi-million dollar company which has set a new business model for fresh and organic fast food. They also hold music festivals which are attended by over 25 thousand people, as well as talks about healthy eating in local schools. It's more than just a restaurant chain; it's a lifestyle company.
Even at IKEA, where they discovered that their customers were spending a large part of their time in the café, they've had to adapt and offer a vegetarian version of their famous meatballs.
We could state, then, that opening a healthy-food restaurant is now a profitable business with a potential to grow even more in the long term. People are asking for places to eat more healthily, and the sector is offering more and more options. Is your restaurant one of them?