Dishes and ideal decoration for an organic restaurant
08.18.2018
More and more customers prefer a organic restaurant when eating out.
The organic trend started a few years back in some European countries, such as Denmark, Sweden and Holland, which have a special tradition of consuming natural products. But today, it is a new habit evident in virtually all our markets.  We notice it in the growth of the use of the #healthy filter in searches done by our customers at TheFork.
In this regard, there are 4 main aspects that define an authentically organic restaurant in our sector:
The majority of the ingredients used are grown nearby and come from certified organic producers..
They have a philosophy of ethical and responsible consumption.
Their recipes are nutritious, easy to digest and are generally "real food" made in synch with the seasons and not dishes full of calories, sugar or fructose, fat, etc.
Their decoration is organic, natural, and consistently aligned with the brand image of an organic restaurant.
A "healthy" business from all sides.
Is this your case?
Here are some ideas to make your menu and décor have the look of an authentic and successful organic restaurant. Keep reading:
Gastronomic offers for an organic restaurant
Going back to the trends in organic restaurant dishes, we find that recipes on most menus are made with the main products for a healthy diet: vegetables and seasonal fruits, tubers, grains and whole grains, seeds, nuts, and vegetable or animal protein. Starting from this basis, each business plays with its knowledge and creativity to please its customers.
As in the following examples: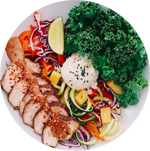 Bowls are a format that is in fashion and which organic restaurants use to offer a main dish made up of different ingredients. A way to sell salads and poke as a unique dish which is substantial and full of nutrients, colours and flavours.  
These are the star dishes at
the Abolea de Madrid restaurant. The format used is to combine a protein (salmon, chicken, meat, egg) with a garnish of vegetables or legumes, a base of cereals (quinoa, rice, cous cous or bulgur), a mix of greens (rocket, spinach...), a sauce to give flavour (hummus), and nuts or seeds for a crunchy touch.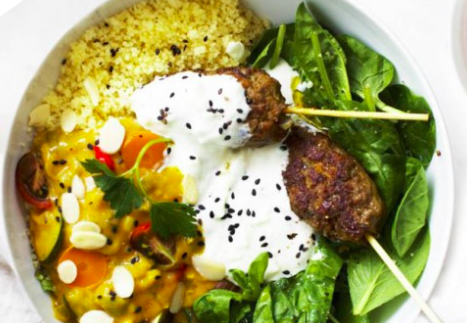 Exotic Bowl - Abolea
Data: It is very interesting for customers to find a variety of products of the same type, for example different varieties of tomatoes, lettuces, and cabbage, which give an original touch to salads and bowls.
If we are talking about starters and dishes to share , there are two quite popular ones: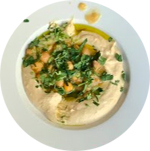 Hummus is the king of the healthy options. Originally prepared with chickpeas, it can also be made with lentils, beets, carrots, etc. It is a very appetizing vegetable spread that most customers love.
Another dish that is very popular as a starter are vegetable chips which offer a healthier option to French fries, for example. They are vegetables and fruits (carrot, pumpkin, zucchini, apple, banana) fried in organic olive oil and can become addictive given how delicious they are.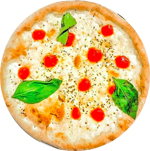 Ecological pizzas are also becoming a trend. They are a very versatile organic option as dish since they are a main plate with simple preparation. They can create an explosion of flavour in the diner's mouth and also capture the essence of organic food: the pleasure of simplicity.
In the MOB Hotel restaurant in Paris, the pizzas are the protagonists on the menu. Especially because they are made by John Bergh, a French chef who has won multiple European competitions as the best pizza maker. He also boasts being among the first to make gluten-free and ecological versions of his once-in-a-lifetime pizzas, using an exquisite combination of local products.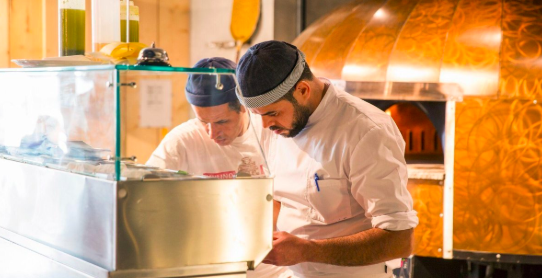 Mob Hotel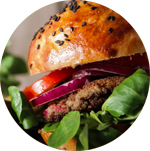 Another dish that causes a sensation in organic restaurants are hamburgers made with meat from organic livestock or with vegetable products from organic gardens. For vegetarian or vegan customers, there are businesses that offer choices like seitan, tofu, quinoa, lentils, beets and chickpea burgers, combined with a variety of cereal breads, some even gluten-free, and which are, of course, combined with cheeses, vegetables and sauces.
"Foodie, heaven is here" is the motto of the The Barn in Amsterdam> restaurant. A phrase that promises its customers will find natural and chemical-free food and where hamburgers are one of the specialties. Like The Barn Cheeseburger made with organic Jersey meat and cheese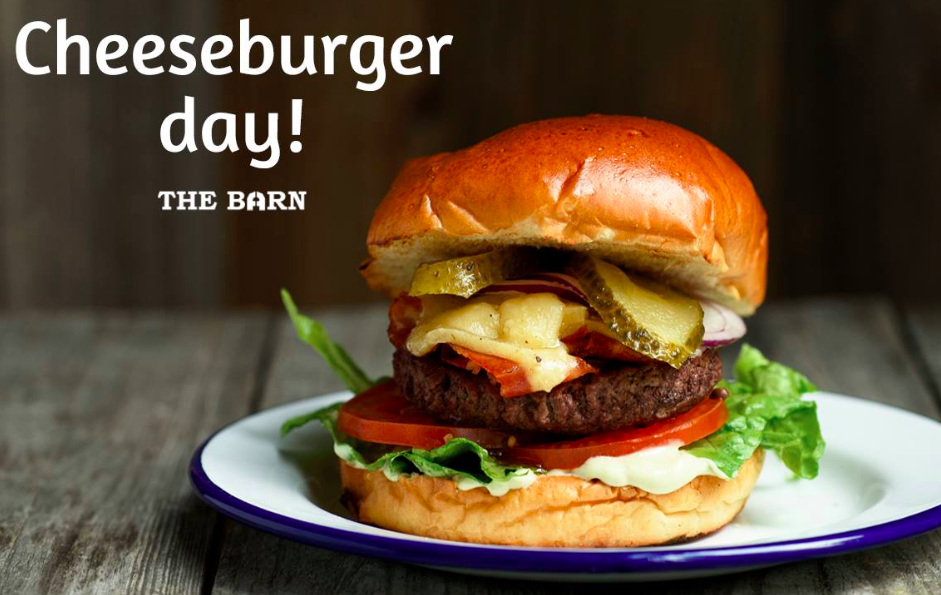 The Barn
An advantage of organic restaurants is that they are a type of business that makes it possible to offer food at all times! Customers who choose this type of eating want to take care of and nourish themselves as correctly as possible. So, they appreciate finding places where they can have breakfast, lunch, a snack, and dinner of organic food. This gives them more possibilities and freedom when it comes to defining what is gastronomically on offer.
Data: To achieve the perfect menu, it's ideal to have a nutritionist on the team to help create really healthy dishes.
The decoration also counts
Potential customers of organic restaurants
Potential customers of organic restaurants are in no hurry. They usually want to eat quietly, enjoy every bite, and relax in an atmosphere that inspires confidence and invites them to stay longer. Just like food, organic businesses must opt for light, simple, quality decoration materials that are not imposed on the customer.
It is a good idea to use ecological elements such as wood, stone and bamboo Recyclable plates or plates made of organic materials such as clay. Napkins and tablecloths made of cotton fabric or truly disposable materials. It is also ideal to use restored or vintage tables, chairs, and furniture. Of course, it is essential to use fresh plants and flowers as well as earthy colours and warm and soft lighting.
An example?
Simbiosi Restaurant in Florence with its stone walls, recycled wooden chairs, a large table to share, and a central lamp giving a chic touch. Simple, natural, and cosy.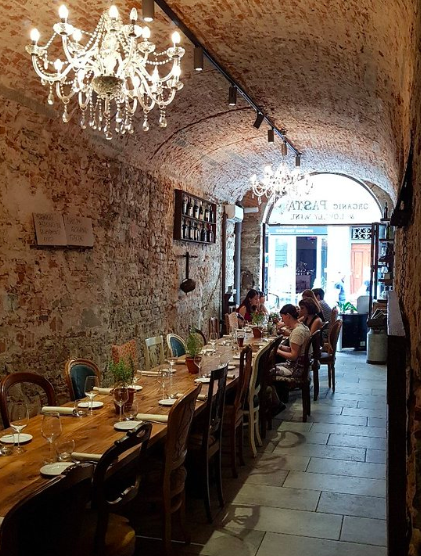 The Barn
And to completely assure your business is giving the right image, watch out for these things that might make customers have their doubts about you:
Offering out-of-season fruits as shiny as those found in large supermarkets. It's better to always use seasonal fruits with all their natural defects.
Having refined sugar in sight. Although it might be a good idea to have it on hand for diners who ask for it, it could be confusing to other potential customers.
Serving salads with very oily, elaborate, high-calorie sauces.
Using plastic or toxic materials.
We hope that your organic restaurant will be the favourite of many customers and that your tables will always be full. Of course, don't forget to make all the benefits of your business known on
TheFork
 and
TripAdvisor
, two platforms full of customers who love organic food.
If you don't already have a presence on our websites,click here to sign up for TheFork and click here to do so on TripAdvisor. And if your business is not involved in the health trend, we encourage you to integrate some of these dishes and environment ideas above because the future is always looking greener and greener in our sector. It's a fact! .