How to manage waiting time in your restaurant
Published 07.21.2018 - Last update 07.30.2018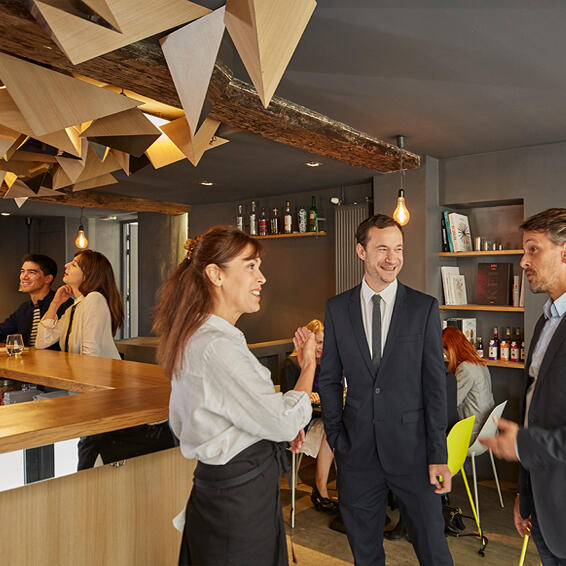 We always hope that our restaurant management runs smoothly. We hope that customers arrive on time, tables are ready, the service is perfect and everything goes as planned. However, most of the time there are way too many variables beyond our control for that to happen! So ensuring perfection is almost impossible.

The good news is that there are strategies and tools that can help us make each day better than the last. We can still carry out a smooth service and keep diners satisfied, even when we have customers lining up to get in.

If your customers are already happy with the management of your restaurant, congratulations! This means you have a . But, if overbooking causes headaches, take note of the following tips to effectively manage your customers' waiting times at your restaurant.
Arrange services with a digital floor plan


Let's start with a well-known truth. The best way to cope with an overflowing reservations list, to facilitate the right decisions at the right time and improvisations, is to have a and ensure clients have previously confirmed their reservations. In short, your services should be in order before the restaurant opens its doors.

A great way to ensure this is to use a as:



They virtually locate confirmed reservations, arranging them by number of covers and occupation duration before services begin.

They define the and know how many "extra" customers (last minute reservations and walk-in customers) are acceptable and how many are not.



They automatically display each table's status in real time and allow you to update status manually as the services progress. Ideal for quick views of:

-Tables that are free.
-Tables with seated customers and the approximate occupation duration.
-Empty tables that are about to be filled by a confirmed reservation.
-Empty tables because of a .

All vital information when receiving, attending to and and who voluntarily choose to wait for a table to eat at your restaurant.
Have a space and personnel to attend to these customers


Nobody likes to wait and even less when they are hungry, so a customer's decision to wait for a table at your restaurant should be appreciated. To value this decision, assign a space and personnel (the bar and head waiter maybe) to attend to these customers in a special way, and during their entire wait.

So, we should take special care of...



Customers' arrival, because it is their first impression of your restaurant and will predispose them to the rest of the experience. Even more so if they are customers who have made a reservation but who are forced to wait because of service misalignments. Receiving all customers professionally is key, ensure they know the restaurant is very happy to have been chosen out of so many others.



The moment we inform them that they will need to wait, as this is an immediate disappointment. And do it sincerely, be honest about the expected waiting time and invite them to stay without pressure, so they feel as though they have made that decision.

Make sure that while they are waiting they know they are just as important as the customers who are already seated and that the wait will be worth their time.
Consider a special discount on food or a complimentary drink


Following from the previous point, the best way to make customers' waiting time "pleasant" is by offering free incentives such as drinks and that serve to keep hunger at bay, lower their waiting anxiety and make them feel looked after.

Remember that the perception of time is relative. A customer might wait only 5 minutes at a chaotic restaurant and feel as though they have been waiting 20 minutes. That same customer may wait 15 minutes at another restaurant but feel as though they have only been waiting for 5 minutes if they are being looked after, entertained by drinks and nibbles, and feels relaxed and .

To achieve this, serve drinks that are profitable and popular such as beers and soft drinks, as well as easy-to-serve dishes, such as nibbles, spreads, cold cuts, nuts, etc. Remember to ensure that the customer enjoys your restaurant experience from as soon as they arrive.
A waiting list for the management of your restaurant
Customers don't only overflow from the restaurant. There may also be more reservations than availability on platforms like TheFork. Which is great as long as those "extra" reservations can be used. When this occurs, the digital waiting list, a feature on the , allows customers to sign up for notifications communicating when the restaurant has tables available again.

A fantastic option for restaurant management, as it allows customers to make reservations in highly sought after restaurants such as those that are part of the TheFork Insiders selection and ensures the restaurant does not miss out on any potential customers.

The waiting list is useful for special days like or , as it allows you to receive last-minute reservations and ensures 100% occupancy.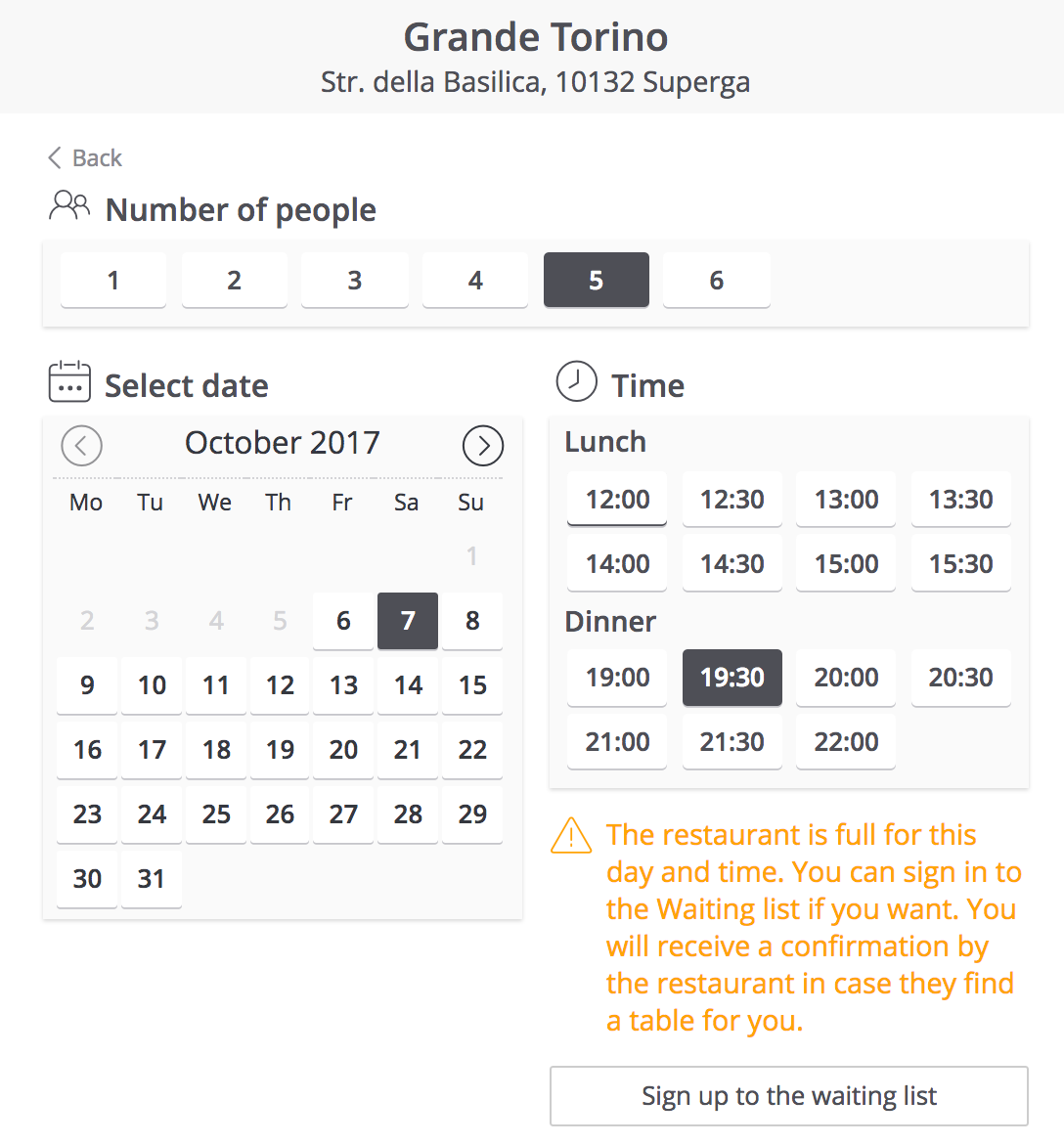 What do you think of this tool? If you still haven't registered for it, to take your business to the next level with TheFork Plus.

Oh! Has your restaurant still not registered with TheFork? You're away from moving into the 21st century.

Remember to apply all these tips and take note of the results, especially if your restaurant management has run into overbooking problems. You will realise that it is worth while, as your customers:
Will fell as though the wait is short and pleasant.
Will probably post about the positive impressions they have had of your restaurant when leaving their or on their .
And of course, will return to your restaurant.