How to create a brunch menu
02.10.2022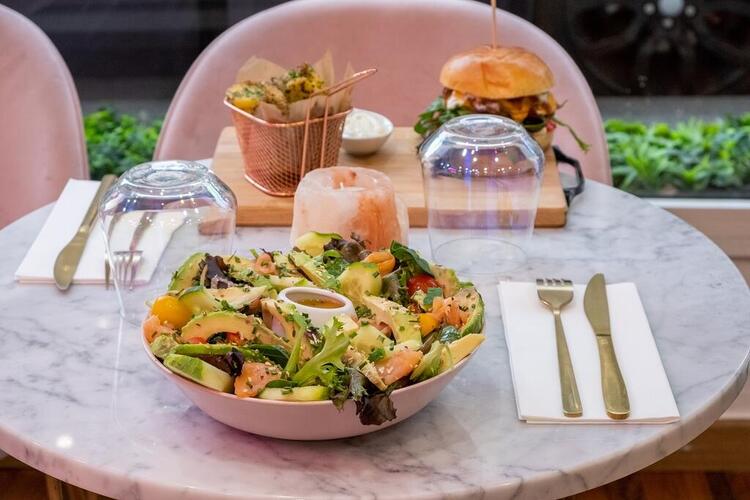 The Sunday "brunch" concept no longer needs an introduction, over the past 10 years, it has become one of the trendiest meals to take at the restaurant. Although the "brunch" concept dates back to the 30s, it is now more trendy than even and diners often seek online for restaurants that offer the best brunch menu and best brunch recipe ideas. Today, TheFork brings you some reasons why you should offer your guests a brunch menu and how to build it. 
Why should you create a brunch menu?
Not only has Brunch turned into one of the diners' favourite meals but it has also given restaurants the perfect opportunity to increase their revenues and boost their occupancy. Why? 
Because this combination of breakfast and lunch has become the most instagrammable moment for diners. They enjoy the pleasure of eating delicious food but at the same time they can't wait to show their followers & friends the trendiest restaurants and the best brunch menu they are going to eat 📸
Brunch also gives your restaurant the opportunity to become the perfect host for families looking forward to celebrating special occasions such as Mother's day or Father's day with a brunch. And as spring and summer arrives, the terrace of your restaurant will allow you to create the perfect atmosphere and  become one of the best brunch spots in town. And remember, if your country benefits from the TheFork giftcard, it will become the perfect present for these occasions. 
Therefore, creating a brunch menu in your restaurant is a great opportunity to surprise your customers with new recipes, increase the user-generated content for your business while boosting your community on social media and attract more clients.  
How to build a good brunch menu
General tips  
"Brunch" may sound like a really sophisticated word, but on the other hand, creating a brunch menu is very simple and gives a very high margin for creativity. The first main advantage for you is that there are no dishes that are considered inappropriate for brunch time. Therefore, it is a great opportunity to give your diners new and original meals combining all kinds of ingredients. This is also rewarding for your Chef's creativity. So, let's start with the basics first: 
🍓Incorporate a well-balanced variety of nutritional choices from the 5 food groups: dairy, fruit, grain, meats and poultry, and vegetables and beans. As simple as may sound, that will enable you to match your customer's expectations according to the latest food trends. For example, the return of the use of ancient seeds and bread as a key component to mainly diets, sets the perfect base to create different varieties of plates 🥖
🧇Sweet and sour dishes. Don't limit your brunch menu to starters, main and dessert. Your customers will be ready to mix eggs benedict and waffles at the same time or the combination of both in the same dish, for example: eggs and bacon waffles. Include both flavors on your menu with a creative twist and your clients will be delighted. As we told you, it is the perfect time to create new things! 🥞
Boost your business with our PRO version now
Free until March 31st 2022
Specific tips 
🍳The essentials. Even though it's the opportunity to innovate, there are some dishes that can't be missing from your brunch menu. Eggs Benedict, salmon and avocado toast, blueberry smoothie and granola bowls, french toast… 🥑 These are some of the recipes that your clients will be expecting to find in your restaurant. And don't forget the fruit. Even though clients on brunch time won't be thinking about their diet, they are essential on the menu. You can present it separately or introduce them in the recipes. 
🍞The importance of bread and eggs. Poached, fried or boiled, it doesn't matter, eggs will always be the best ally in creating a brunch restaurant menu. And combining it with bread is an all-in bet. Let your customers decide their favorite way to eat it and give them the chance to choose within the menu. Moreover, bread will be the perfect match as you can also present it in different shapes, modalities and flavors and will combine with sour and sweet flavors. Add some gluten-free options and increase the options for your clients. 
🌮Go international. After seeing some brunch ideas to create the menu, maybe you feel like going beyond that and get inspiration from other countries. Don't hesitate to do it. Include some international recipes in your menu and let your clients travel through your dishes. Add some tacos and make it Mexican style or you can also include some Croque Monsieur and transform it to the pure French style 🌍
Drinks 
Last but not least, your clients will be expecting different options for the drinks menu. Include the main "breakfast" drinks such as coffees, juices or hot chocolate but also give your customers some more varied options. For example: milkshakes of different flavours, smoothies with passionate fruits or sophisticated chai lattes. Finally, if your customers are feeling in a festive mood, you can also add some alcoholic options that can vary from the typical Mimosas to the stylish dry-martinis. 
With these tips you're ready to start creating your own brunch menu and become your neighbourhood's favourite place to enjoy a Sunday brunch. As explained, there are indeed several benefits for both your diners and your business to create a brunch menu. Get ready to boost your bookings on TheFork, It's brunch time! 🍽️