The essential dishes to offer in your restaurant this summer
Published 07.10.2019 - Last update 07.10.2019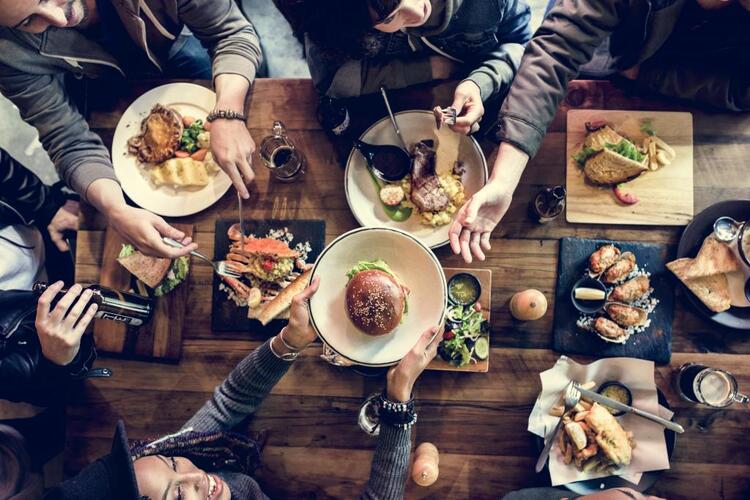 The summer menus are well and truly here! And yet, you still can't decide on THE dish that will make all the difference and wow your customers?
As the partner of choice for restaurants for more than 12 years, TheFork is taking up the challenge to design the perfect summer menu to bring in even more bookings. These food battles will show you which hashtags are used most on Instagram. We would also like to offer some valuable advice to help you take truly mouthwatering photos!
Foodies look at Instagram on average 18 times a day. Generally speaking, they consume four times more content than the rest of the community*. The most popular posts reach a huge number of users and can be a real game-changer in the sector.
(*source: Instagram)
Check out the unmissable dishes! 
#RAWFOOD
Raw food has been a rising trend for some years, but it becomes a real must for all foodies once summer rolls around! It is said that eating uncooked food increases energy levels and prevents all kinds of illnesses. The secret of a great tataki is to briefly sear the fish or meat over a high flame, before marinating it. As for carpaccio, it's made of fine slices of raw beef or fish served with the appropriate sauce. Regarding ceviche, it's a South-American dish composed of marinated raw fish or seafood.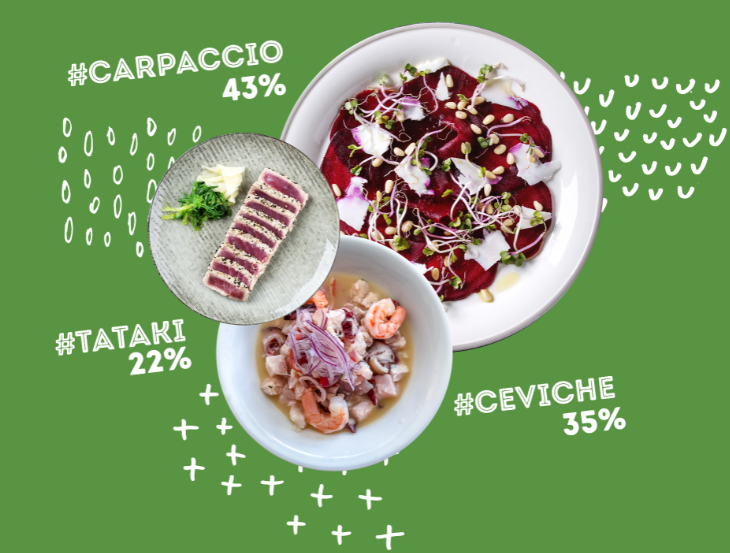 #HEALTHYFOOD
In 2019, the ideal menu choice is one that's seen to be "healthy". The Poke Bowl, a Hawaiian speciality, is made up of cubes of raw fish mixed with soy sauce and served on a bed of rice. The Buddah Bowl is the prime example of a dish that you eat with your eyes: a beautiful bowl of cereals, vegetables, a source of protein, and seeds, of every shape and colour. As for avocado on toast, does it really need further description? This combo has become a classic over recent years and is still top of the healthy food charts.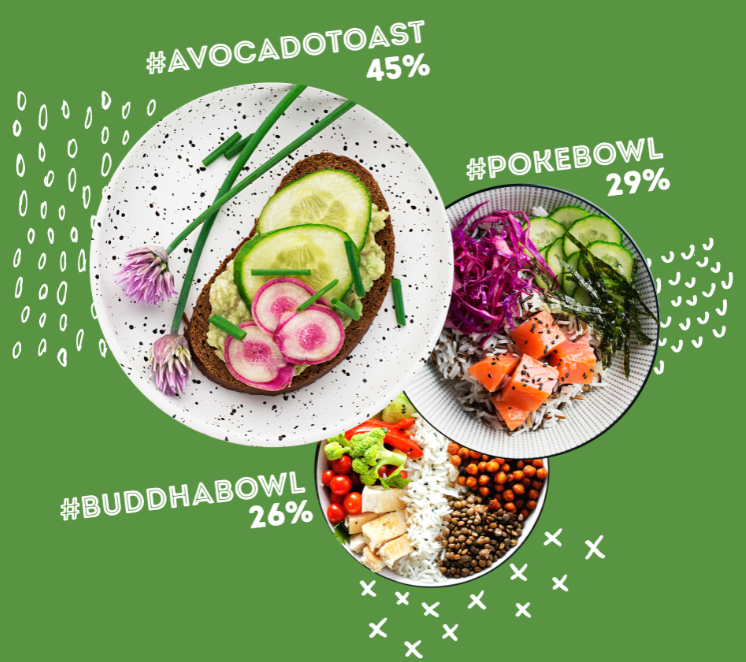 #FOODPORN
Here we are, faced with the hardest battle there is: these three concentrations of foody fabulousness are probably the choices that will make everyone's mouth water. Loved and admired by all, having these dishes on a restaurant menu  means immediate and guaranteed success... But which is THE must-have?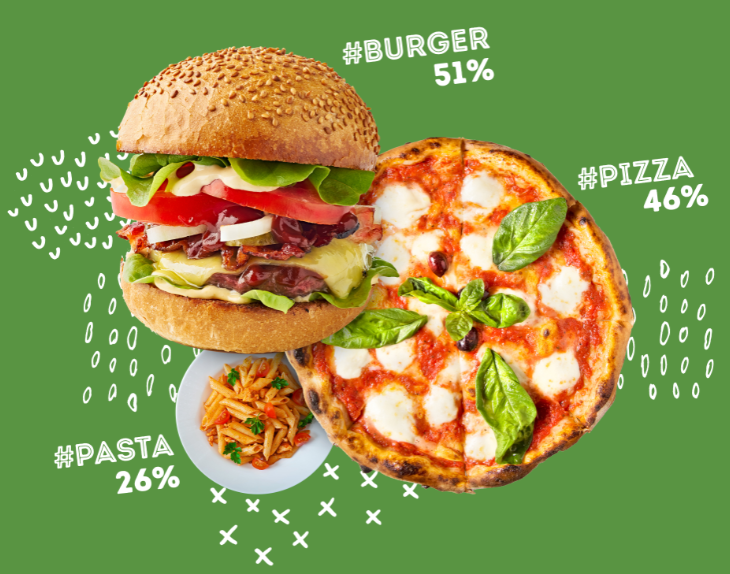 Once you're sure of having chosen the dishes that are guaranteed to ensure the success of your menu, make certain when you share them on your social media, that foodies only have one thought in their heads: booking a table in your restaurant!
You really need to be aware that the photos highlighted on your page come second in the rankings of the 3 factors that most influence bookings, after the localisation of your restaurant and even before customer feedback.
Here are our top tips for successful photos: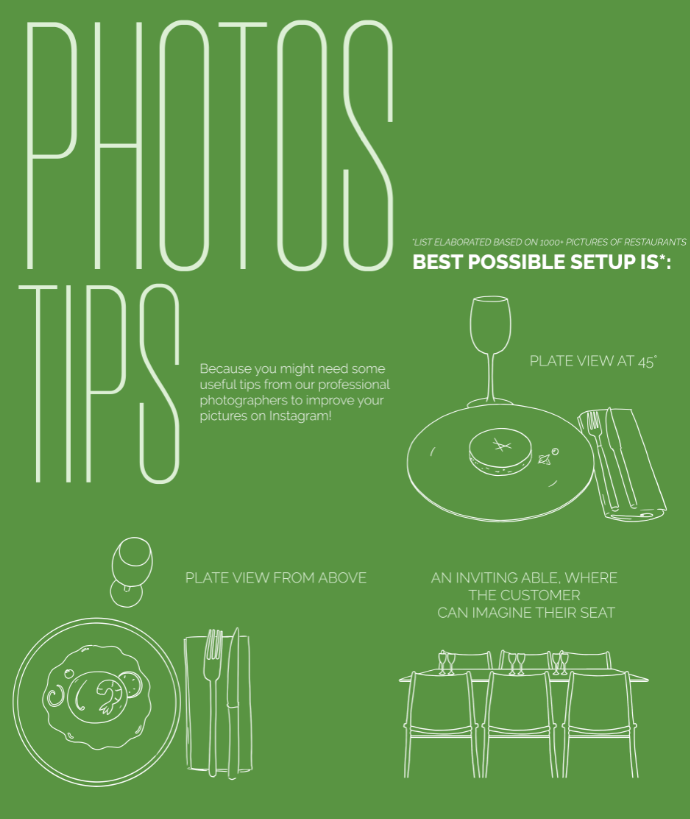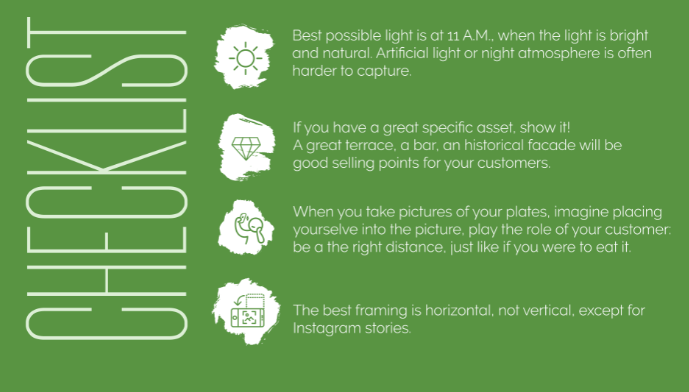 To learn more and get additional information about this summer's essential dishes, plus TheFork's invaluable advice, download our special free infographic here!