The evolution of the INSIDER selection in 8 key figures
12.16.2019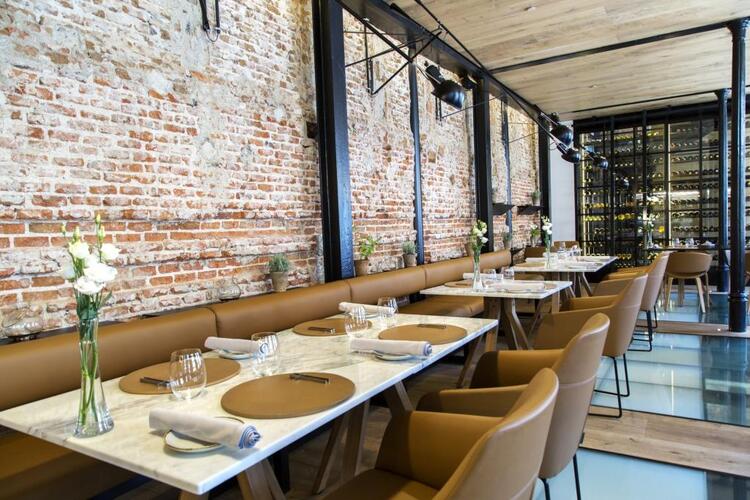 See the evolution of the INSIDER selection two years after its launch
The INSIDER selection is now two years old! Whether you're a TheFork partner restaurant or simply a foodie, you must have heard about the INSIDER selection that lists all the best restaurants and the latest finds on the international gastronomic scene. The end of the year is approaching and it's time to take stock. Let's look at the evolution of the INSIDER selection from both the customers' and the restaurateurs' point of view:
What's new at TheFork?
In 2019, TheFork covers more than 67,000 partner restaurants in 17 countries and records an average of more than 30.5 million visits to its site each month, all of whom could be potential customers for your restaurant.
How is the INSIDER selection evolving?
The INSIDER selection, which began as something restricted to those 'in the know', is growing and now already numbers more than 6,730 partner restaurants in 10 countries (France, Italy, Spain, Portugal, Switzerland, Sweden, the Netherlands, Denmark, Australia and Brazil).
The restaurants that feature in the INSIDER selection now include 2,881 award-winning establishments from the gastronomic guides (Guide Michelin, Gault & Millau, Gambero Rosso, Boa Cama Boa Mesa, etc.)
The restaurants in the INSIDER selection are very popular with foodies, as you can see when reading their restaurant pages published on TheFork and on the app. An INSIDER restaurant has an average rating of 9.18 out of 10, A mark of excellence both of the cuisine and the quality of service, but also of a unique ambiance.
The INSIDER selection attracts loyal and knowledgeable customers who go to restaurants to enjoy themselves and are generally happy to treat themselves to a starter and main or main+dessert as a minimum, representing a good average bill for restaurateurs. In France, fans of INSIDER restaurants spend an average of 52 euros per person.
Belonging to the INSIDER selection also offers increased visibility because, in 2019, the section devoted to INSIDER restaurants received more than 32,457,797 visits and generated more than 2,063,259 reservations in partner restaurants Featuring in the INSIDER selection therefore means increasing your chances of boosting your revenue.
From the users' point of view, in 2019, more 53% TheFork customers confirmed that they had heard about the INSIDER selection and 14% many of them regularly browse the dedicated section to research and then book new restaurants. See more details of the perception of the INSIDER selection in the eyes of your potential customers.
If you're interested in the INSIDER selection and aren't already working with TheFork,
contact us here>>