Use special offers to boost your business
Published 03.01.2021 - Last update 05.21.2021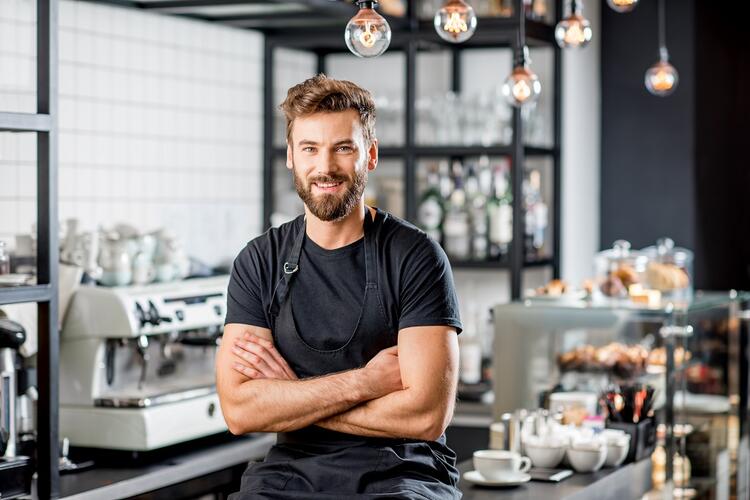 Discover the power of Special Offers for your restaurant
TheFork has been standing by restaurant owners for more than 15 years now, supporting them to fill their restaurants and bringing them new local and global diners, constantly trying to improve it's restaurant management software & solutions to match restaurants' expectations and business challenges. In order to keep on innovating and bringing value to restaurant owners, TheFork decided to assess the true impact of the company on the restaurant industry. We are sharing these insights with a detailed focus on how Special Offers are a powerful  business booster for restaurants.
What do we call "Special Offers" and why it's a business booster
Special offers are discounts restaurants can offer ( from -20% up to -50%) to TheFork users to increase restaurant occupancy. It's a key marketing lever that restaurants working with TheFork can activate easily to quickly drive more demand and fill their restaurant depending on their needs and seasonality.


What benefits can restaurants expect from Special Offers?
Attract much more guests and multiply your page views by almost 7* 
At TheFork, we strongly believe that our users are longing to come back to the restaurant and they will be looking for the best dining experience. Before diners book a restaurant online, not only do they compare menus, reviews and pictures but also Special Offers to ensure they get the best value for their money. Between two restaurants offering the same menu and service, the potential diner is more likely to book at the one offering a discount. At TheFork, special offers can be a 20%, 30%, 40% or 50% discount and implementing such an offer has a significant positive impact on your restaurant visibility and bookings.
Did you know that a 50%* discount multiplies your restaurant page views by almost 7, so many additional potential diners reached
In fact, Special offers bring more traffic to your Restaurant page on TheFork, and in turn more bookings – with notable differences according to the % of discount offered
*Source: analysis from TheFork conducted in July 2017 regarding special offers performance in France, Italy and Spain
Multiply your bookings by up to 10 times
When a restaurant implements Special Offers, it very quickly drives additional volume of diners. In fact, we can clearly see that when a restaurant offers a discount, the bookings he gets are multiplied ( from x 2.8 to x 10). In addition, there is a strong conexion between the % of discount offered and the volume of booking boost the restaurant gets. In fact, the higher the discount is ( -40% or -50%) the bigger is the booking increase.
 Did you know that with a 50% discount  your bookings are multiplied by 10 times.
Source: TheFork Data analysis conducted in Italy from Jan to Jul 2018
Improve your restaurant rating and boost your restaurant reviews
Special offers not only increase your restaurant page views but they also impact the volume of your restaurant reviews you get from diners, 
Reviews are as many opportunities to deliver an outstanding service and improve your restaurant rating and thus your visibility on TheFork platform to stand out from your competition.
Source: Tableau « Performance of Restaurants doing -50% discounts during festivals »
Activate Special Offers when you need it the most
Special offers are an exclusive tool by TheFork, they are displayed on your TheFork and Tripadvisor restaurant profiles ,Our Account Managers are there to help you find the best offer for your restaurant anytime you need and up to you to decide the % of discount that you will offer.
In order to parameter your special offer details we invite you to contact your account manager.
As a conclusion, Special offers represent an additional source of revenue all year round. In addition, it's a risk-free investment because it helps you to attract new customers that are more probably leaving a positive review as their overall satisfaction of the meal is higher. Positive reviews attract other new customers and boost your restaurant visibility boosting your bookings. It's a virtuous circle that is also confirmed by restaurants participating in Festivals, that keep more bookings after Festival even without a promotion thanks to the former increase in bookings and reviews thanks to the 50% promotion.
Indeed, we observe that after a festival during which restaurants offered -50% off, bookings decrease but are still above pre-festival levels
Source: Tableau. Scope: Restaurants that usually do not / rarely have special offers
Looking for more tips on special offers? Feel free to read more on our blog post How special offers help you attract more guests
Sources:
*Source: analysis from TheFork conducted in July 2017 regarding special offers performance   
You're not working with TheFork yet ?
If you want to boost your bookings, Try out our PRO version now