Tips to open your restaurant successfully
11.30.2015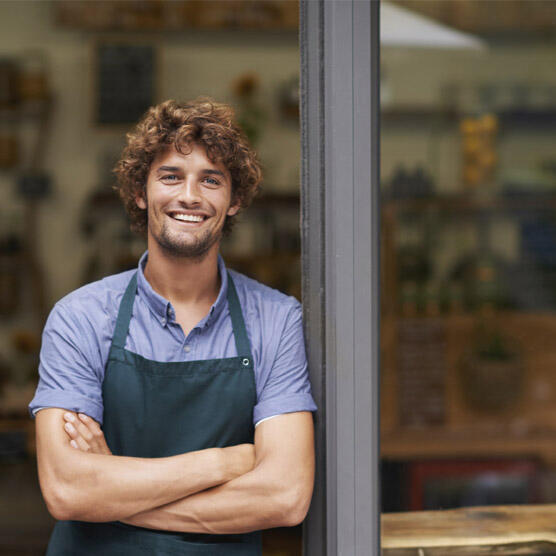 We've already discussed the type of online strategy that you should follow before opening your restaurant. In order for your project to succeed, it's equally important to carry out a thorough external analysis before the opening of the restaurant.
According to a study carried out by Michigan State University and Cornell University, one out of four restaurants close within their first year. Factors such as a lack of market segmentation, a bad location or a high number of competitors are determining factors when opening a restaurant.
Here are a few tips to keep in mind which will help you to successfully set up your own restaurant.
# 1- Define your target audience:
If you are considering opening a successful restaurant, the first thing that you should do before anything else is to ensure that you're very clear on what type of target audience you want to attract. As the saying goes, don't spread yourself too thinly. It's better to concentrate on targeting a specific part of the market, than to end up in a situation where your restaurant attracts a high number of clients but you're unable to satisfy all of their needs.
Before opening your restaurant, determine the socioeconomic status of your future clients. What are their consumer criteria? What's their profession? What are their interests? If you decide to open a gastronomic restaurant, your clients will need to have a high purchasing power. On the other hand, if you're opening a traditional restaurant whose main attraction is the daily set menu, your target audience will have a tighter budget.
Don't forget that your clientèle will change. Once opened, your restaurant will need to change with them and adapt to their needs.
# 2- Choose the best location:
Location is another key factor to keep in mind when opening a restaurant. Having the best location can be the decisive factor in the success of your project. An ideal establishment would be located in a very busy area, as well as being very accessible. Somewhere which offers facilities such as parking or which is located close to a metro stop will attract a higher number of clients to your restaurant.
You should choose a location which meets specific physical characteristics that can be adapted to the requirements of the concept and budget of your restaurant. Avoid opening your restaurant in the middle of a shopping area, or an area that's already saturated.
# 3- Analyze your competitors:
What's more, differentiate yourself from them. Making your restaurant unique is a basic factor that will help consumers choose to eat at your restaurant instead of anywhere else.
Provide the best possible service to your clients and remember that they are looking for something different; offer them added value, be innovative. You could choose to specialize in a type of traditional cooking from a particular country, or to open a themed restaurant. Whatever you choose to do, make sure that the experience is a memorable one for your clients, as this is what will give you the competitive edge over your rivals.
These days, good food is not enough to build a loyal customer base. The consumer is increasingly more demanding and is looking for an offer with a difference. Meet these expectations and position yourself differently to your competition!
-----------------------------------------------------------------------------------------------------------------
In brief, having a good chef in your restaurant is very important, but don't forget that the food that you offer and the location should be adapted to the consumers' needs.
Have you ever set up a successful restaurant? If so, please share your experience with us!