Ways to create a good vibe in the day-to-day running of your restaurant
09.06.2018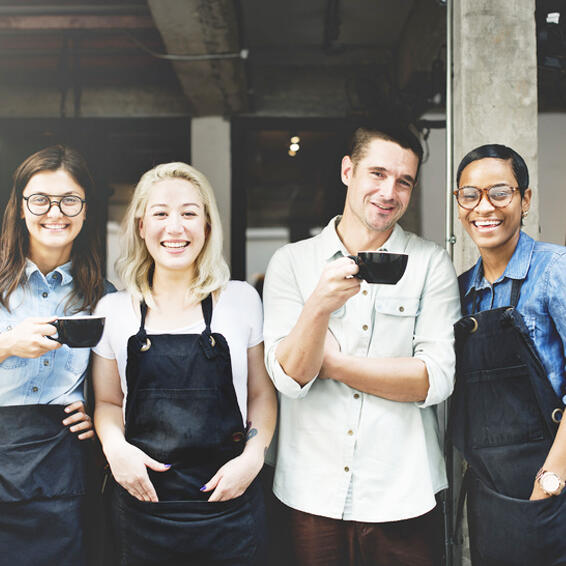 "To run a successful restaurant, you first have to invest in the staff, in the human factor behind the brand." This is probably what any business analyst or coach would tell you to do if you want to ensure the atmosphere at your restaurant is incredible. And in truth, it's a principle we agree with 100 per cent. The motivation and harmony of the entire team involved in the running of a restaurant business is the key to ensuring things always go as well as possible. Don't believe it?
No matter what the type of establishment you operate, whether it's a small café or a Michelin-starred restaurant, we believe it's essential to invest time and effort in cultivating an atmosphere of positive energy, and to do so constantly.
For what reason?
For the double benefit it brings, because feeding (an apt way to put it) the good vibe in your restaurant enables you to both ensure process excellency and at the same time attract increasing numbers of customers via the contagious effect this good atmosphere and ambiance produces.
With this in mind, we'd like to introduce you to the four values we consider the most influential in creating good energy in a restaurant:

Confidence: The sensation of being in a safe workplace, not just in a physical sense but also, and especially, in an emotional sense, can make all the difference. If the employees feel they can trust and depend on the manager and the manager has confidence in them, this is a highly positive state of affairs.

Empathy: Given that restaurants are businesses involving constant change, having empathy for the other helps to alleviate the tension that can occur. If the waiter can put himself in the place of the kitchen assistant when he gets the order wrong, or the chef is able to imagine himself in the manager's shoes when an overbooking gets out of hand, it has huge advantages for the relationships within group.

Passion: If the team is passionate about the restaurant, the service and the food, good vibes are more than just guaranteed: it means everyone is involved in doing something they enjoy. The famous quote from Confucius, "Choose a job you love, and you will never have to work a day in your life", applies perfectly to this situation in our opinion.

Order: Yes, that's right: order helps to create a more positive atmosphere. It does this by making people more confident that things are working properly. Order, furthermore, enables the team to develop discipline and the ability to compromise, qualities that are essential in this type of work.
How do you achieve all this?
Read on to find out what actions we advise taking to promote these values and make your restaurant a happier, 'smiling' place.
Begin with those in charge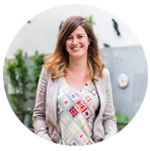 If the restaurant manager, the chef and the front-of-house manager have a good attitude, are motivated and are overflowing with charisma, this has a contagious, chain-reaction like effect on the rest of the staff. In terms of prioritising when selecting people for these positions, take these aspects into account, as this will ensure you'll always have the fuel available to achieve good performance.
Encourage communication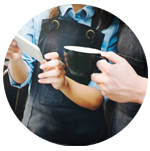 In working relationships as close as those found amongst the staff in a restaurant, who spend hours and hours at work together, communication should ideally be as smooth and fluid as possible. To achieve this, you can encourage weekly meetings and group discussions, and also promote the use of specific procedures designed to enable staff to communicate effectively in the various situations that arise in the day-to-day running of a restaurant.
Encourage interpersonal relationships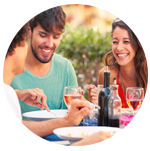 Ideally, the team should also have regular fun get-togethers to enable them to get to know each other better and establish the necessary empathy. Parties, meals, picnics, walks, food tastings, sporting activities – something that enables all members of the team to establish connections with each other away from the restaurant.
Use business coaching
Many restaurants employ agencies or freelancers who provide coaching activities or emotional training for staff teams. Using this approach in your business also helps to build your employees' confidence in the company, as it makes them feel you care about them.
Focus special attention on the ambiance and decor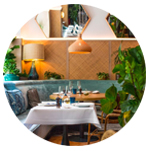 Calling in an interior designer or a specialist decorator can also prove very useful where creating a physically harmonious atmosphere is concerned. It's possible that making a few changes to the decoration and the way the units, utensils and technical equipment are arranged and organised will enable the staff to do their work better and more efficiently. Choose colours that have a positive effect on the team, and decorate using natural plants and materials, as being in a pleasant, fresh environment will help you do your work better.
Establish healthy routines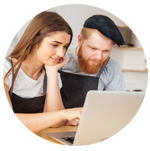 Consider establishing basic daily guidelines designed to ensure the restaurant is run properly, and get the team to commit to following them. This especially applies too cleaning related work, and to tidiness in general. By doing this, and though it may mean a little inconvenience at the start, they will soon turn into healthy routines that are followed automatically.
Make the business socially responsible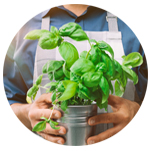 There is nothing better than participating in altruistic events or activities to encourage a spirit of team cooperation. You could consider using recycling as a way of getting involved with soup kitchens and food banks, etc. Or you could all set up your own charitable events together, where the staff donate a portion of their tips to social causes.
Optimise the professional tools used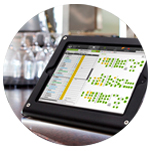 Having tools available that make tasks easier and improve processes is another way of looking after your staff. And in this respect, we have to mention TheFork Manager, our software designed to manage various different restaurant services, and which also enables your employees to save both time and effort. If it's not yet part of your team, click here to get it included straight away.
"That which is received is given, and that which is given is received." This could also be a saying of some famous guru, or perhaps appear in the lyrics of a song. It's definitely true to say that it's very much how we see things. So we hope that as part of your approach to managing your restaurant, you'll invest in the harmony of your staff, as this is the way to both guarantee that they will give the best of themselves and to build a profitable, well-known and reputable business. Is this happening in your case?