What should your restaurant website include?
11.30.2015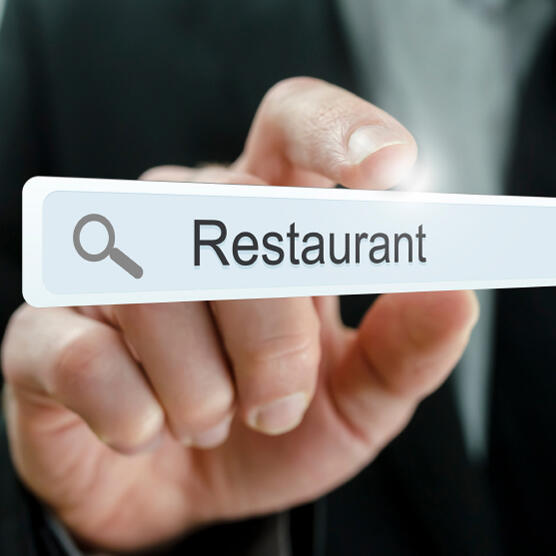 Your restaurant's website is the core of your online presence. The site conveys the soul of your restaurant in the virtual world. The heart of all your campaigns that you run to promote yourself online, which clearly is where your customers are too.
If you have a restaurant, it is essential to have a website that gives a taste of your business, both through an attractive design as well as providing useful information.
Some aspects are essential, including:
# 1- Reservations:
The principal objective of your website should always be to attract customers to your restaurant and as such an online booking function is the most essential feature. This may lead to another page with your restaurant's opening times and telephone number for those wanting to make reservations by phone. Or it might even be a form that users can fill in (name and number of people, date and time of the reservation, contact telephone number, e-mail address, a space for comments, any special requirements, and your cancellation policy).
Or, even better, this feature could offer users the chance to make a reservation online in real time using a booking engine, like that offered by TheFork. If you don't have an instant booking engine already, you can find out more here.
# 2- Domain name:
Make sure that your website's domain name is the name of your restaurant or at least a combination of words related to your restaurant that will be easy to write or remember.
Example: www.saltandpepper.com or www.bistrotdessaveur.fr
# 3- A professional and personalized image:
one of the most important things is that your restaurant's website must reflect that it's well managed, cared for, created with love, and is regularly updated.  A logo and high quality images are essential for this type of establishment. You can also add a banner with different photos that introduce the style and personality of your restaurant.
# 4- Contact details:
Your information's basic information should preferably be visible on all pages of your website: Telephone, e-mail, address, opening hours, and… your famous booking button (don't forget the main objective of your site).
# 5- Location:
Register your restaurant on Google Maps and include the map on your website. This means that customers can find your restaurant in just a few clicks. This information is even more important when you think that customers are increasingly using their phones to browse online.
A map on your website will allow visitors to use their phone as their own GPS and pay a visit to you.
# 6- Photo gallery:
People want to see what your business looks like and what kind of food you serve. Provide a photo gallery and show your value by showing that you have the very best, in terms of dining room, service, staff, and food.
# 7- The menu:
You can display your a la carte and set menus in a context that you can update regularly and allow the user to download in .pdf format, for example.  It is also important that the prices are always indicated as this is a fundamental piece of information that will help the customer to device whether or not they will make a reservation in your restaurant.
# 8- About us:
The space where you can let your visitors know who you are, what motivates you, your company philosophy and history, the profile of people working with you and what they have achieved to date, your ambitions, new projects, etc. You should ideally use simple, natural and slightly informal language to lend a warm tone to your message.
# 9- Social networks:
Before you do anything else, add links (buttons) to your social  networks (boutons) (Facebook, Pinterest, Instagram, Twitter, Google +) , preferably at the top or bottom of the page. You can also add a Facebook "like" feature and Instagram and Twitter feeds to encourage your customers to follow you on these networks.
# 10- Cookies notice:
You should add the source code provided by Google to your website to explain to your users what their rights are regarding the use of their browsing data on your site, in accordance with European legislation.
# 11- A mobile device "responsive" or adapted design
Make sure that your website is optimized for browsing on mobile devices. Today this is essential, particularly in the hotel industry. How will customers search for restaurants to eat out? Using their cell phone of course. Help them to find you.
If your restaurant's website already has these features, we have a few extra suggestions that could make it even better:
# 12- A promotional video:
If you are able to make a short video for your website, you will have a highly effective tool for selling and reinforcing your restaurant's brand image. Make sure that any video you make is high quality, features the logo of your restaurant, is attractive and will make people want to visit you.
# 13- Languages:
There's nothing better than allowing everyone to know about your restaurant, no matter where they're from. This is why making your site available in at least three languages will always be an advantage for attracting new customers.
# 14- Reviews on TripAdvisor :
Incorporate TripAdvisor reviews into your website so that users can read reviews from other customers that have already visited and given you a score.
# 15- Promotions:
Your restaurant's website is an excellent place to showcase what goes on behind the scenes at your restaurant and to engage your online visitors. Add a page featuring current promotions, invitations to your events, competitions, special offers, etc. You can also feature your most important promotions on the home page.
# 16- Newsletters:
Invite your users to register their personal details and e-mail so you can update them with your latest promotions. You can include a "pop-up" window when users visit your site, an ideal way of attracting subscribers to your e-mail marketing campaigns.
-----------------------------------------------------------------------------------------------------------------
And lastly, we recommend that you visit your restaurant's website yourself  and ask the following questions:
Do you feel at home on your website? Can you find what you're looking for easily? Is it easy to make reservations, get in touch, and find out your prices? Does it reflect your restaurant's personality? Does it make you want to add it to your favorites so you can view it again?
If the responses to these questions are all yes, then congratulations!