Double Yums: A new way to accommodate more guests
06.05.2023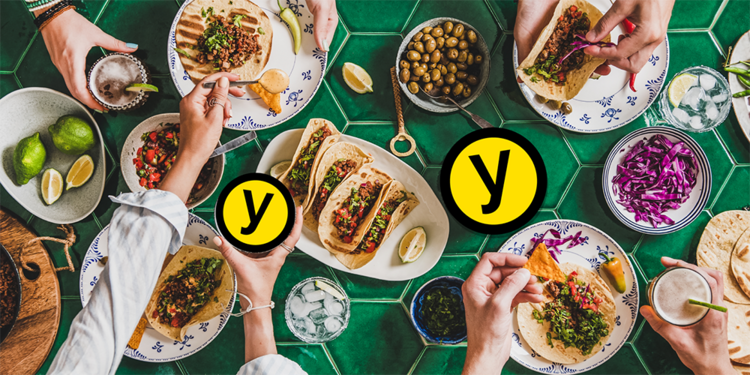 TheFork provides various marketing opportunities across the website and app to attract more diners to book your restaurant. You have the chance to entice guests during quieter times by offering special promotions or discounts. Another option is accepting Yums, our loyalty program,  which encourages more bookings from diners looking to redeem their points. But here's the exciting part: TheFork has just introduced a new marketing tool called Double Yums. In this article, you'll find out all about TheFork's Yums program, how Double Yums works, and how your restaurant can reap the benefits.
What are Yums?
Think of Yums as reward points that TheFork gives to guests who make and keep a booking using the website or app. It's simple: for each booking a diner makes and goes to, they get 100 Yums as a reward. So the more bookings made and honoured, the more Yums they rack up. It's a way for you and TheFork to say "thanks" to your customers for choosing to dine with you via TheFork.
What does this mean for you? Nothing. There is no charge to your business for the Yums the guest receives after dining at your restaurant. TheFork simply issues the Yums 3 days after the meal, which is deposited into the guest's account. When the guest has made and honoured enough bookings, they can redeem their Yums at any restaurant participating in the Yums loyalty programme to receive a discount on the final bill. 
Restaurateurs wanting to allow guests to redeem Yums at their restaurant can sign up for the Yums programme. The benefits of using a loyalty programme to reward guests are clear and the Yums loyalty programme has become a popular marketing tool amongst TheFork's restaurant partners.
Restaurants participating in the Yums programme get an average of:
2.2x more bookings than non-participating restaurants
Up to 3x more visitors to their restaurant page
The beauty of the Yums programme is guests who collect and use Yums are foodies who like to eat out more often, meaning they are likely to return to your restaurant, rarely no-show and are the right guests you want to have in your restaurant.
What are Double Yums and how will they benefit my restaurant?
Double the Yums for over double the bookings
Double Yums are exactly what the name would suggest, double the amount of Yums! This new 'flavour' of Yums has recently been launched in the UK and enables you to encourage guests to book a table at your restaurant in order to receive 200 Yums instead of 100 Yums. 
This makes your restaurant even more attractive to guests and will allow you to stand out from the competition, as participating restaurants gain extra visibility in the search results on TheFork website and app.
Double Yums acts as a fast-impact sales tool to help you increase your bookings, with benefits including:
Up to 50% more people see your restaurant name on TheFork app and website*
Up to 50% more bookings*
Fill empty tables faster
Grow your online reviews
Attract new guests
Getting started with Yums and Double Yums
Do you want to allow guests to redeem their Yums at your restaurant? Or perhaps offer guests the chance to earn double the usual amount of Yums for a booking with Double Yums? Either way, your Account Manager would be happy to talk you through the benefits of each in more detail, with no obligation. To request a call with our team, simply submit your contact details here.
Not a TheFork restaurant partner yet but want to attract more guests and fill some empty tables? We'd love to get in touch to help you - click here to send us your details and we'll be in touch.
*Forecast data estimated by TheFork