Participate in the Back to the Restaurant event to boost your reservations
07.03.2020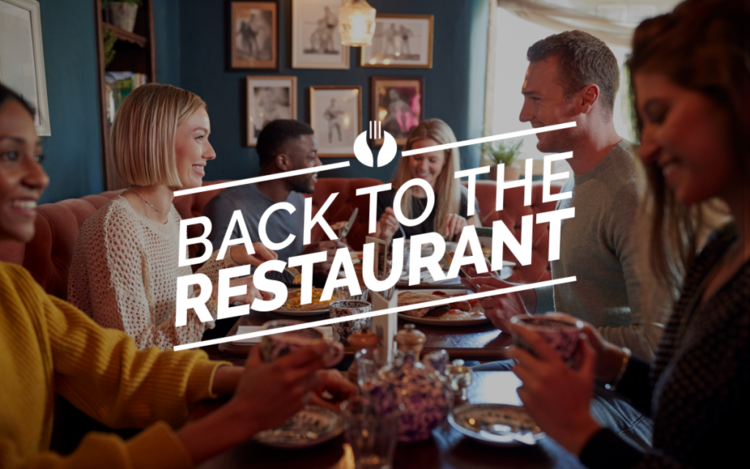 Join the Back To The Restaurant event to boost your restaurant visibility and generate more reservations!
At TheFork our mission has always been to increase your restaurant revenue, your reservations, maximize your visibility  and optimize your activity. 
Over the past few months, the industry has experienced an unprecedented crisis, and we, as a company, would like to support the restaurant sector through this journey. 
Today, we want to move to the next level by creating the biggest initiative ever launched: BACK TO THE RESTAURANT.  It is time to accelerate the comeback of the restaurant industry. It is time for restaurants to generate revenue again, or maybe increase it. 
The time has come to recover and enjoy gastronomy with thousands of diners around the world. We've joined forces with partners, chefs, associations and brands to make this happen.
Join the Back To The Restaurant event
Boost your business recovery
What's Back to the Restaurant?
It's the biggest initiative EVER launched to support restaurants in 20 countries and towards 20 million diners who will once again enjoy food excellence in the 10,000 restaurants participating over 2 months. 
How does it work?
Back To The Restaurant will take place from September 17th to November 17th. 
Diners will be offered 50% discount to enjoy coming back to their favourite restaurant and discover new ones to celebrate gastronomy with friends, family and colleagues.
What's in it for your restaurant? 
Easily fill in your restaurant! Participating restaurants are likely to get 4 times* more reservations than non-participating restaurants and 2 times more reservations after the event.
Multiply  your restaurant revenue by 2,6**and benefit from 2,4 times more gross margin during the operation to better and more quickly recover from COVID-19 crisis.
Benefit from enhanced advertising  and get 4 times more reviews and traffic thanks to: advertising of the event in newsletters sent to millions of TheFork users, Facebook and Instagram campaigns, advertising on TheFork website and app and dedicated TheFork blog posts.
Why should your restaurant participate ?
The ambition of Back To The Restaurant  is to help restaurants recover from the COVID-19 crisis. Our data shows that during the 60 days of Back To The Restaurant, participating restaurants will get 4 times more reservations than the ones not participating. This booking increase effect will continue even after the festival since we estimate that participating restaurants will receive on average 2 times more reservations (thanks to the boost in reviews and traffic during the event). A business opportunity you should not miss!
Bet on the Back To The Restaurant event to speed up your restaurant recovery! Contact your account manager right now to participate in the festival and boost your business.
Not restaurant partner yet ? Join us right now and benefit from the Back to the Restaurant festival to fill in your restaurant.
*Internal data from LaFourchette during the Q3 2019 festival in France from 21/06/19 to 21/09/2019 & after the Q3 2019 festival from 23/09/2019 to 06/10/2019